Inflation hits Bank of England's target of 2% in December
CPI rate fell to 2 per cent in December for the first time in over four years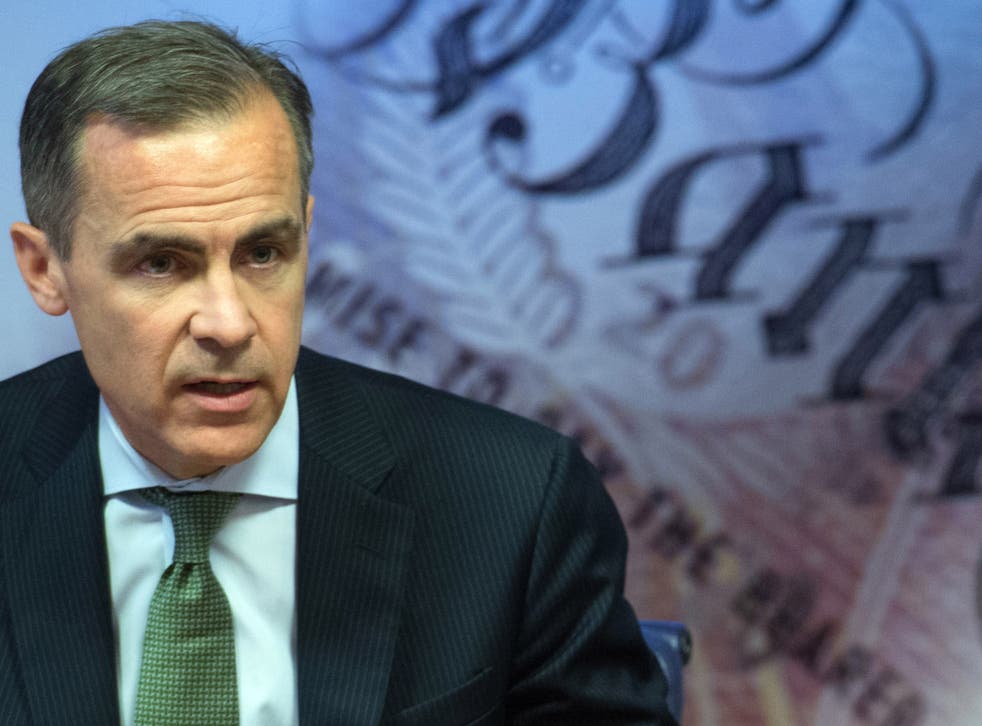 Inflation fell to the Bank of England's target of 2 per cent for the first time in over four years in December.
The rise in food prices eased to see the Consumer Prices Index (CPI) rate drop to its lowest level since November 2009, when it stood at 1.9 per cent.
Today's figure from the Office for National Statistics (ONS) beat expectations that there may be a small rise from November's 2.1 per cent figure, spurred by gas and electricity price hikes.
But while steep increases did have an upward impact, many of the tariff rises had not yet taken effect when the latest data was collected.
The sixth successive monthly drop in inflation eases pressure on the Bank of England - which would have to reconsider its flagship low interest rate policies should inflation look likely to spiral out of control.
The return to the 2 per cent inflation target was welcomed by Prime Minister David Cameron.
In a message on Twitter, Mr Cameron said: "It's welcome news that inflation is down and on target. As the economy grows and jobs are created this means more security for hard-working people."
The latest drop is a further decrease after inflation reached a four-year low last month.
Inflation last met its 2 per cent target - rather than hovering above or below it - in April 2006.
The latest figures showed the usual month-on-month rise in the cost of food and alcoholic beverages from November to December was the smallest it has been since 2006.
It meant the annual rate of inflation in the sector slowed to 1.9 per cent, the lowest rate since May 2010, indicating an easing in the usual pressure on household Christmas budgets.
Main downward contributions to this came from fruit and meat, while the price of fish was lower in December compared with November.
Meanwhile coffee, tea and cocoa were cheaper last month than they were the year before, though inflation for bread and cereals accelerated.
Games, toys and hobbies also saw price falls as Christmas approached, with reductions in computer games made for older platforms.
Rising petrol prices had an upward effect on inflation, but the increase in the rate of air fares was lower than in 2012.
A separate measure of inflation, the Retail Prices Index, rose to 2.7 per cent from 2.6 per cent in November.
A new measure of inflation, CPIH, which includes housing costs, was unchanged at 1.9%. Another new measure, RPIJ, was also unchanged at 2 per cent.
Labour Treasury spokeswoman Catherine McKinnell said: "This small fall in the inflation rate is welcome, but with prices still rising more than twice as fast as wages the cost-of-living crisis continues.
"After three damaging years of flat-lining, working people are on average £1,600 a year worse off under the Tories."
CPI has been falling continuously since last June when it stood at 2.9 per cent.
James Knightley, of ING Bank, said a continuation of the trend could see wages outstripping the rise in the cost of living again, easing the pressure on squeezed households.
He said that with producer price pressures easing, and the strong pound making imports cheaper, there was growing optimism of inflation remaining close to the target this year.
"With the labour market strengthening, we will hopefully see wages start to pick up to the extent that incomes are rising faster than the cost of living," Mr Knightley said.
"This would ease the squeeze on household finances and allow consumer spending to continue growing strongly.
Samuel Tombs, of Capital Economics, said changes to the Government's green levies would see energy prices fall in the spring.
Meanwhile, falls last year in global agricultural commodity prices could see food price inflation ease close to zero, while a fall in import prices due to the stronger pound should begin to be seen in shops midway through this year.
"CPI inflation looks likely to spend more time below the 2 per cent target than above it in 2014, helping real earnings to finally recover," Mr Tombs said.
He added that it would enable the Bank of England to leave interest rates on hold for longer, regardless of whether unemployment falls to the 7 per cent threshold, after which policymakers have said they will consider raising it.
PA
Join our new commenting forum
Join thought-provoking conversations, follow other Independent readers and see their replies