Intel unveils pulse-monitoring headphones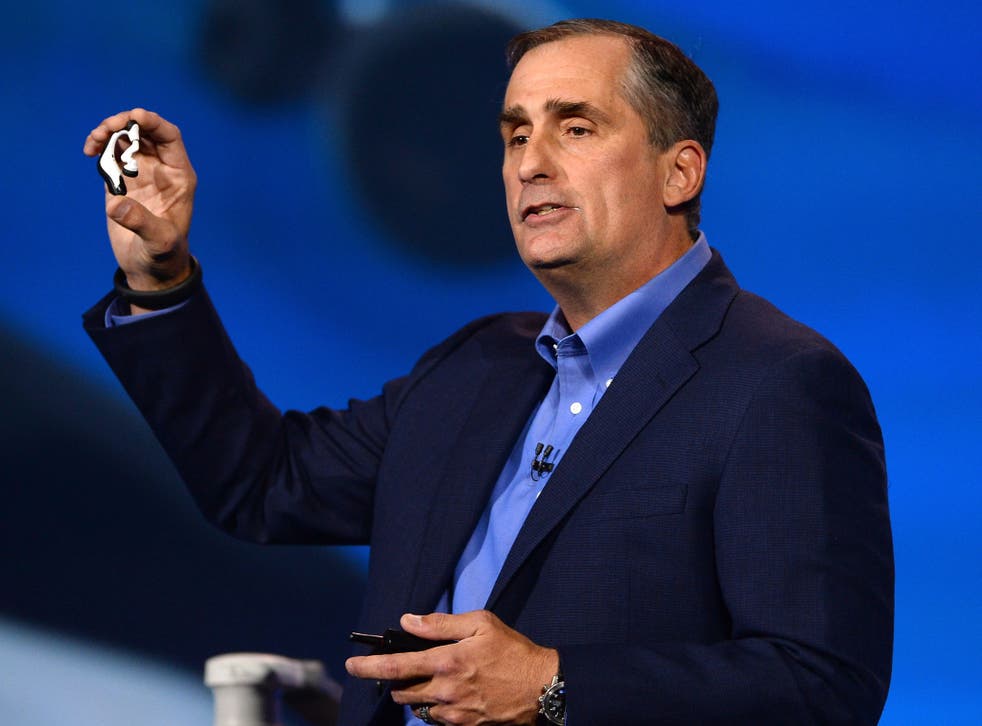 Doctors have long been able to monitor your heartbeat through a stethoscope but soon you too could listen in through your headphone.
Intel last night unveiled a pair of earphones which measure your heart rate while you exercise — as well as play music, of course. The gadget is powered by the audiojack of phones and MP3 players and consists of software which changes the music in a bid to speed up or slow down the heart.
The earbuds were unveiled by Intel's chief executive Brian Krzanich at the CES consumer electronics show in Las Vegas. Krzanich said: "The real key here is seamless, no buttons, always listening."
Intel joins the likes of Samsung, Sony and Google in pioneering " wearable technology" that can monitor health and be used to control other devices. Take up of products such as Samsung's Galaxy Gear watch has so far been subdued but analysts predict the field could be a growth area. Juniper Research forecasts that shipments of devices such as smart watches could reach 130 million by 2018, 10 times more than last year.
Intel, which dominated the PC industry, is hoping to get a headstart in the field after largely missing out on the smartphone and tablet boom.
Video: Intel reveals new gadgets
Join our new commenting forum
Join thought-provoking conversations, follow other Independent readers and see their replies