Bank of England keeps interest rates on hold at 0.5% - as it happened
Financial markets were expecting a cut in rates ‒ the first for 7 years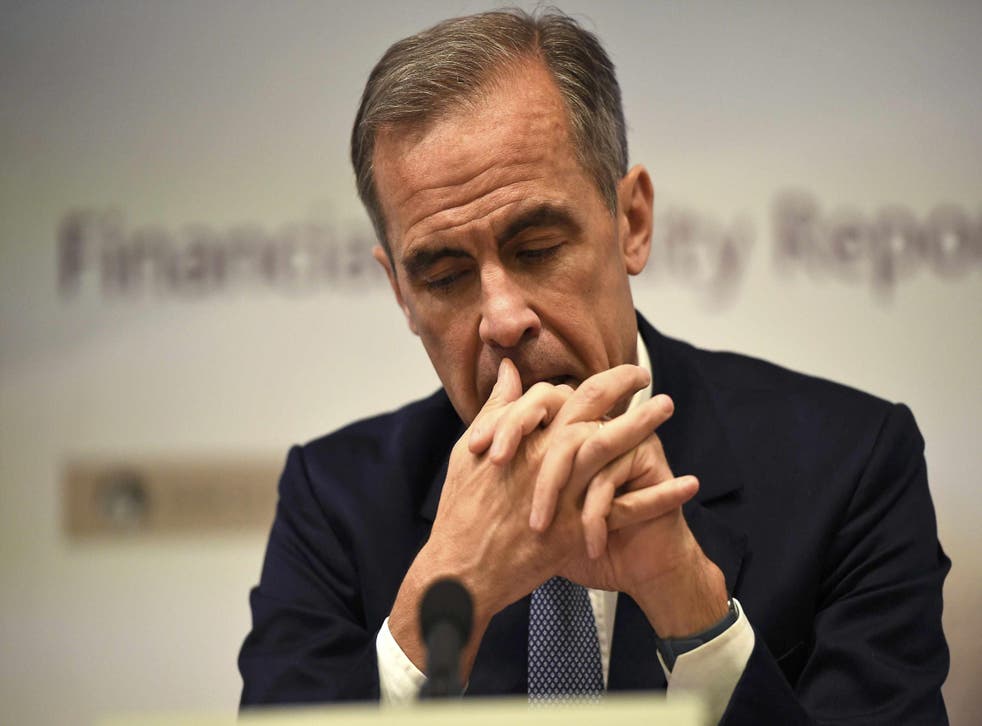 Here are the latest updates:
____
The Bank of England is expected to cut interest rates for the first time in seven years on Thursday.
Interest rates have been at a record low of 0.5 per cent for seven years in an attempt to stimulate the economy after the financial crisis.
The low rates are supposed to encourage businesses and households to invest by making it cheaper for them to borrow money.
But Mark Carney, the governor of the Bank of England, has signalled that rates may need to come down even further after the shockwaves that have been sent through the economy by the UK's surprise decision to leave the EU.
Interest rates are expected to come down from 0.5 per cent to 0.25 per cent. Financial markets are 70 to 80 per cent certain that Carney will make that decision at midday on Thursday.
Some think he may wait until August to make the decision.
"Initially August had looked more likely, but with economic data deteriorating and markets still nervous, it now looks probable the MPC will adjudge that immediate action is warranted," said Ben Brettell, senior economist at Hargreaves Lansdown.
Carney may choose to wait because there is limited economic data available to reflect the true effects of Brexit at this stage.
If he does cut the base rate, homeowners could get a lower rate on their mortgage.
6 ways Britain leaving the EU will affect you

Show all 6
Someone with a 25 year £250,000 repayment tracker mortgage paying 2 per cent interest would see their monthly £1,100 repayment fall by around £30 if rates went down by 0.25 per cent.
But there are fewer people with these kind of tracker mortgages now than there were. Some 90 per cent of people who took out a mortgage in 2015 had a fixed rate. Those people will not be affected.
Savers may get an even worse deal than the sub 0.5 per cent rates offered by many accounts at the moment, though banks may hesitate before stripping any more interest from accounts, because rates are already so low.
Register for free to continue reading
Registration is a free and easy way to support our truly independent journalism
By registering, you will also enjoy limited access to Premium articles, exclusive newsletters, commenting, and virtual events with our leading journalists
Already have an account? sign in
Register for free to continue reading
Registration is a free and easy way to support our truly independent journalism
By registering, you will also enjoy limited access to Premium articles, exclusive newsletters, commenting, and virtual events with our leading journalists
Already have an account? sign in
Join our new commenting forum
Join thought-provoking conversations, follow other Independent readers and see their replies