Interest rate cut: What did the Bank of England announce today and how will it affect you?
The Big Questions: Will your mortgage repayments fall, will your savings earn less interest, and will this stimulus really help the economy grow?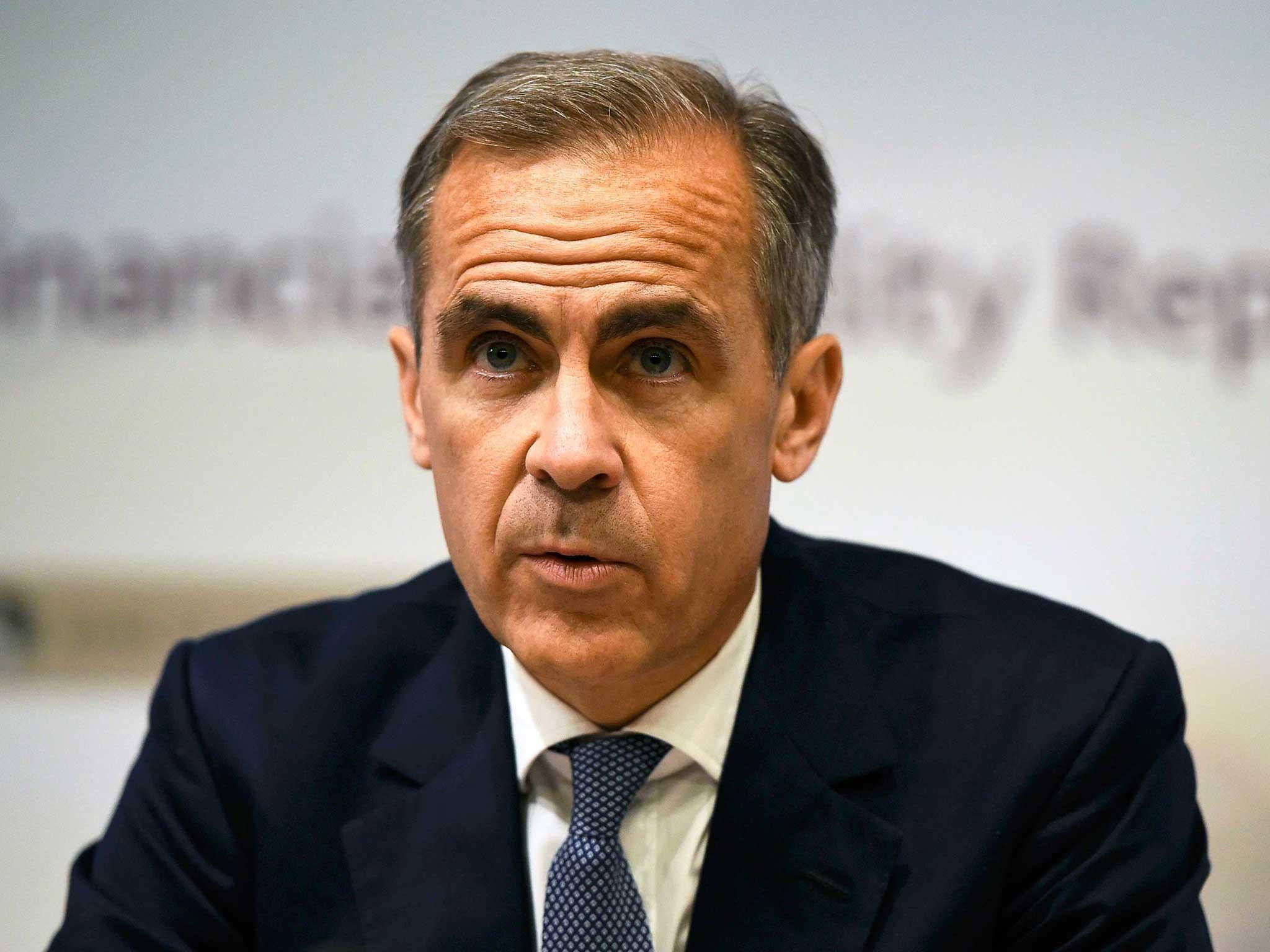 The Bank of England has today launched a major new monetary stimulus package in a bid to avert the threat of the UK sliding back into recession in the wake of the shock Brexit vote on 23 June.
Even with the stimulus package, today's downgrade to growth, relative to the Bank's last growth forecast in May, is the largest in its modern history of forecasting.
But what does the Bank's stimulus package mean for the finances and economic prospects of ordinary households and businesses across the UK?
How big was this stimulus package then?
It was large - larger than financial markets had been expecting. There was an interest rate cut in the Bank of England's base rate to a new record low of 0.25 per cent. Financial traders had widely anticipated this. But on top there was a £170bn package of monetary stimulus to be funded by the central bank printing money.
What will the Bank buy with all this newly-printed money?
This will be made up of £60bn of purchases of government bonds and £10bn of purchases of corporate bonds. There will also be £100bn of cheap funding for the private banks.
Will my mortgage repayments go down?
If you have a "tracker" mortgage which automatically rises and falls with the Bank of England base rate then you will instantly benefit.
By way of illustration, if you have a 25-year £150,000 repayment tracker mortgage charging 2.9 per cent interest, your £705 monthly repayments should fall by around £20.
Yet only around 20 per cent of the UK's 9.3 million owner occupier mortgage borrowers are on these tracker deals. Another thirty per cent are on variable rate deals and many banks retain a degree of discretion over whether to pass on rate cuts.
NatWest, Lloyds and the building society Nationwide said today only that they are "reviewing" their policy on variable-rate products.
Meanwhile, those 50 per cent of mortgage borrowers who are on fixed rate mortgage deals will not benefit immediately from the base rate cut, although the might when they come to re-mortgage and new offered rates are lower than they otherwise would have been.
Could I end up being charged by my bank on my savings deposits?
Cutting interest rates when they are already very close to zero puts downward pressure on banks' profit margins, creating a danger that banks will not pass on base rate cuts to customers. And there are worries that if rates go into negative territory they might even start charging depositors.
The Royal Bank of Scotland last week threatened business depositors with this prospect.
But the Bank of England is bending over backwards to ensure this kind of thing doesn't happen. The new £100bn of cheap funding from the Bank – known as the Term Funding Scheme – is designed to alleviate the squeeze on their profits and ensure that there is no justification for banks to hit depositors as rates go lower.
So savers are totally safe?
Sadly not. The fall in the base rate means that even if banks don't cut deposit rates there is little prospect of savers earning anything beyond the most meagre percentage returns on their cash savings for the next few years.
And with inflation also now forecast to spike up to more than 2.4 per cent by 2018 by the Bank this means savers will be getting an even more negative return after adjusting for inflation.
What about my stocks and shares?
The FTSE 100 share index rose yesterday quite strongly in response to the Bank's stimulus package, meaning that people saving in the main stock market will have benefited.
But part of this share price boost was due to the major fall in the value of sterling, which dropped 1.4 per cent against the dollar to $1.3136 and 1.3 per cent against the euro to €1.179 after the announcement.
The FTSE 100, where many multinational firms have the bulk of their revenues in foreign currencies, often outperforms when sterling sinks since this exchange rate effect automatically boosts the sterling value of these companies.
And of course, the renewed fall in the exchange rate means that anyone going on holiday to the US and Europe soon will have to pay out more to buy local goods and services.
What exactly does the Bank want me to do with my cash savings?
The Governor was asked this very question in the press conference – and he effectively said cash savers have little choice but to absorb further pain in the hope that the monetary stimulus will help the economy to grow strongly again and that interest rates will be able to rise from their current ultra-low levels.
Mr Carney said it is ultimately in the interests of savers, as well as borrowers, that the economy is stimulated.
But how exactly will all this stimulate growth then?
Mr Carney said that without this package the UK's GDP output over the coming years would be lower. Given that output growth falls to zero, under its new forecasts, over the second half of 2016 that implies the stimulus is all that is keeping Britain from returning to recession.
Yet the channels through which this monetary boost to growth will happen are open to question.
Many doubt that marginally lower mortgage repayment costs for the minority of the population on tracker mortgages will induce significantly more household borrowing and spending – even if rates are cut again to just 1 per cent later in the year. Some say that the negative effect on savers' disposable incomes could even swamp this positive effect on borrowers.
The other channel for monetary stimulus is business investment. The Bank hopes that by pushing down the borrowing costs of companies they will be induced to spend more on capital equipment and research and development, boosting GDP directly.
But is this really likely to happen?
Many argue that making credit more available or cheaper is unlikely to have a major effect. Business investment looks likely to be crushed because of firms' deep uncertainty about the nature of the UK's future trade relations with the rest of the European Union. It is not clear how cheaper credit will counteract this.
The former MPC member, Adam Posen, in 2010 to 2012 pushed hard for for the Bank to expand its asset purchase scheme to include corporate bonds, something it has finally done on a large scale today. But Mr Posen is sceptical now of this policy shift helping induce investment much in the wake of the Brexit vote.
"The shock now is real not financial due to change in competitiveness and market access, not [a lack of] liquidity " he said.
Why doesn't the Bank just print money and give it to people and firms to spend directly?
That view has been – and largely remains – heresy among central bankers, especially the Bank of England. Mr Carney said there was no chance of it happening today.
Yet a growing number of academic economists are arguing that this would be a more effective, and less financially distortionary, way of stimulating the economy than lower interest rates and asset purchases by the Bank.
A group of economists organised by the financial reform pressure group Positive Money this week have suggested that the Bank of England's money printing should be used to finance government tax cuts for the public or direct cash transfers to households.
There are also growing calls for the Bank to print money to finance government infrastructure spending.
However, whatever the merits of this, it would wipe out the traditional line between monetary and fiscal policy and any such programme would need to be designed in close co-ordination with the Treasury. Moving to this form of stimulus would really be a political decision, rather than one that the central bank alone can take.
Join our commenting forum
Join thought-provoking conversations, follow other Independent readers and see their replies