World Cup and heatwave boost spending in July but consumers are worried about rising interest rates, data shows
Spending in pubs rose more than 70 per cent the day England played Croatia in the World Cup semi-final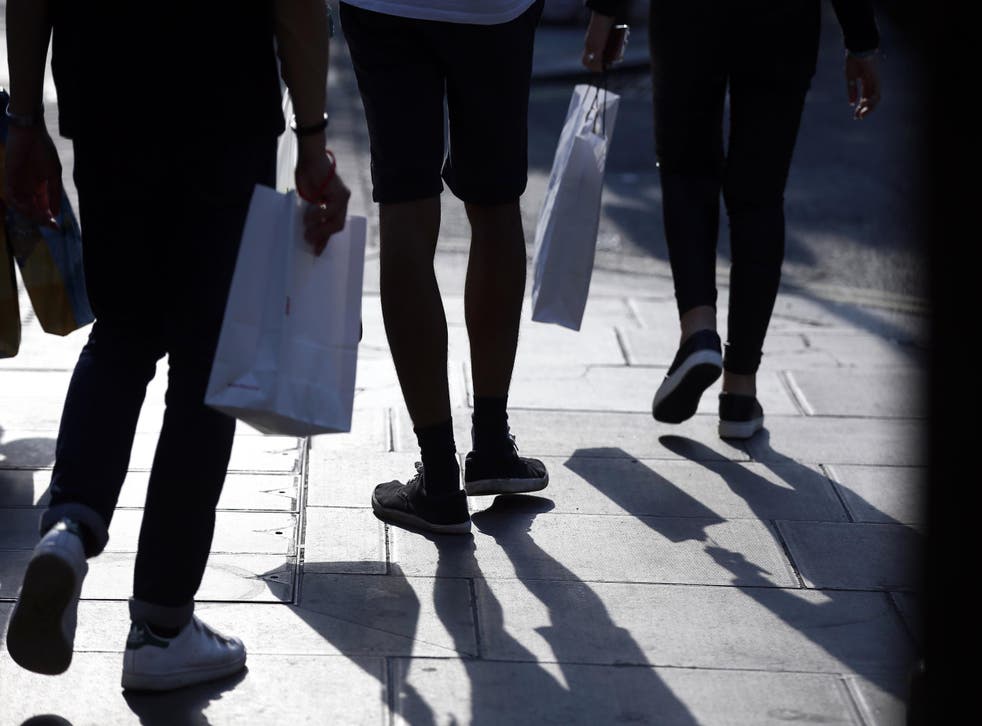 Consumer spending rose 5 per cent in the UK last month, but one in three are worried about the impact higher interest rates will have on their personal finances, according to the latest research from Barclaycard.
Figures show essential spending rose 8.7 per cent compared with July 2017, driven by a 6.7 per cent increase in supermarket spending and 13 per cent jump in petrol.
Pub spending got a strong boost due to both the heatwave and the World Cup, rising 16.8 per cent year-on-year in July, and jumping 73 per cent on the day of England's semi-final against Croatia.
The warm weather saw a 4.5 per cent increase in spending on women's clothing. Troubled retailer Next said the heatwave gave it an unexpected boost in sales during the three months to 28 July.
Almost a quarter of consumers, or 23 per cent, said the hot weather had prompted them to spend more than usual on experiences and outdoor activities. Of these, 56 per cent prioritised spending on day trips, and half bought more food and drink than normal for barbecues and picnics.
The numbers showed a marked turnaround from earlier this year, when the Beast from the East kept shoppers off the UK's high streets, with spending growth dropping to an almost two-year low of 2 per cent in March.
However, looking ahead, shoppers remain cautious about the economic landscape and Barclaycard found that confidence in household finances dropped by 6 percentage points between June and July.
Rising interest rates was a particular area of concern, with one in three admitting they are worried that the Bank of England's decision to hike the base rate last week will leave them with less spending money each month.
The Bank's monetary policy committee voted unanimously to raise rates to 0.75 per cent, above 0.5 per cent for the first time since the financial crisis.
Esme Harwood, director at Barclaycard, said: "The prolonged warm weather combined with England's World Cup performance has created a short-term boost in spending.
"With the sunshine showing no sign of abating, spending levels have remained higher than we would normally expect with Brits keen to make the most of the heatwave – whether in the pub over a few drinks or stocking up at the supermarket to enjoy a barbecue."
Ms Harwood added: "It will be interesting to see if this strong level of growth continues as we move into the final stretch of summer. It's clear that some consumers remain cautious about what's to come with interest rates rising and overall confidence in household finances down slightly from June.
Register for free to continue reading
Registration is a free and easy way to support our truly independent journalism
By registering, you will also enjoy limited access to Premium articles, exclusive newsletters, commenting, and virtual events with our leading journalists
Already have an account? sign in
Register for free to continue reading
Registration is a free and easy way to support our truly independent journalism
By registering, you will also enjoy limited access to Premium articles, exclusive newsletters, commenting, and virtual events with our leading journalists
Already have an account? sign in
Join our new commenting forum
Join thought-provoking conversations, follow other Independent readers and see their replies