Irn Bru maker AG Barr posts healthy results as it cuts down on sugar ahead of new tax
The drinks maker was forced to change the recipe of its iconic orange beverage because of the sugar tax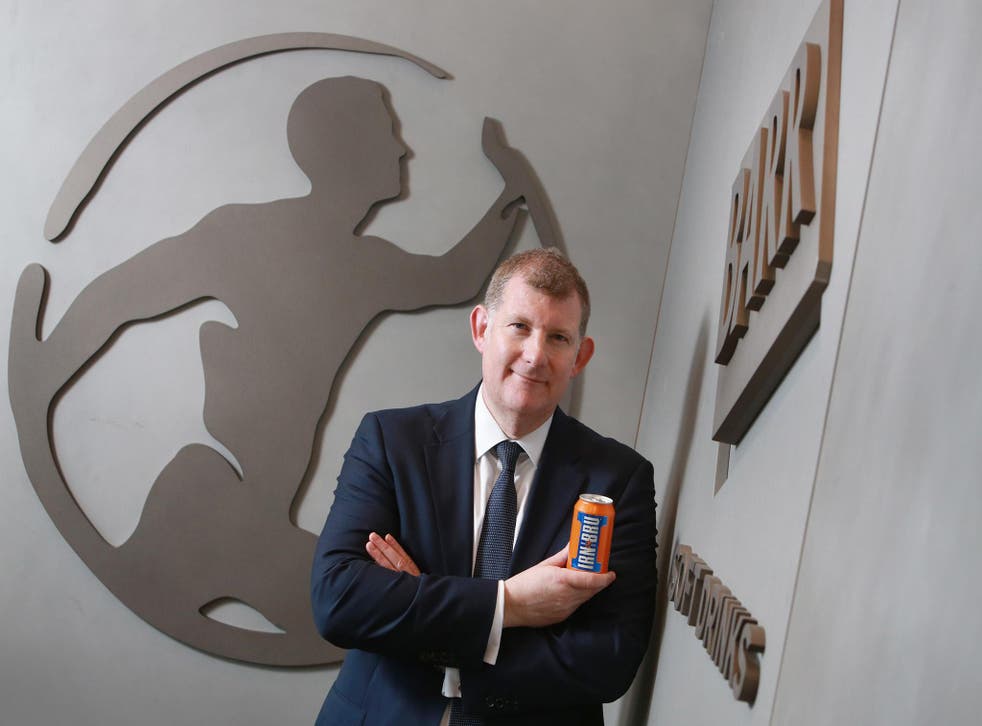 Irn Bru and Rubicon maker AG Barr has reported increased revenue and profit for last year, as it prepares for the effect of the incoming sugar tax.
The group posted a 4.2 per cent rise in profit, to £44.9m from £43.1m the previous year, while revenues increased by 8 per cent to £277.7m from £257.1m.
The drinks maker has proposed a final dividend of 11.84p per share, bring the total dividend for the year to 15.55p, an increase of 8 per cent on the prior year. Shares in the group were up more than 3.7 per cent in early trading.
Fans of Irn Bru were angered last year when AG Barr announced plans to cut the sugar content of the iconic Scottish beverage ahead of a planned government levy on sugary drinks, starting in April.
The group reported lower overall sugar costs helped it improve its margins, although the research and development that went into creating new low-sugar recipes incurred costs of £1.4m. In addition, weaker sterling caused a bump up in costs, as sugar is priced in euros.
However, the group said it had produced a "good set of results in a challenging environment", reflecting its "strong brands, an agile organisation and a talented team", and said it is entering the new financial year with "confidence and positive momentum".
Roger White, Barr's chief executive, said: "The UK economic landscape is expected to remain uncertain for business as a whole, with regulation, changing customer dynamics and consumer preferences adding further volatility for the soft drinks industry.
"We have a strong and flexible business model and a growing portfolio of brands, both established and nascent, which reflect the requirements of today's changing consumers. We remain confident in our ability to capitalise on the opportunities to grow our business and deliver long-term value to shareholders."
Nicholas Hyett, equity analyst at Hargreaves Lansdown, said: "The key to success in the coming year is the performance of the lower sugar Irn-Bru recipe. The tonic that's 'made from girders' is famously sugary, and would have fallen foul of the new sugar tax due to be introduced next month.
"The reformulation means it will no longer face the levy, and worries that a lower sugar content would dent demand from its legions of fans seem to have proven unfounded – so far at least. We remain impressed with AG Barr's ability and willingness to innovate. Barr looks like it has a healthy future ahead."
Join our new commenting forum
Join thought-provoking conversations, follow other Independent readers and see their replies