It's Happy Meal time as McDonald's flagship restaurant reopens in Moscow
Russian watchdog said American fast food giant had violated hygiene rules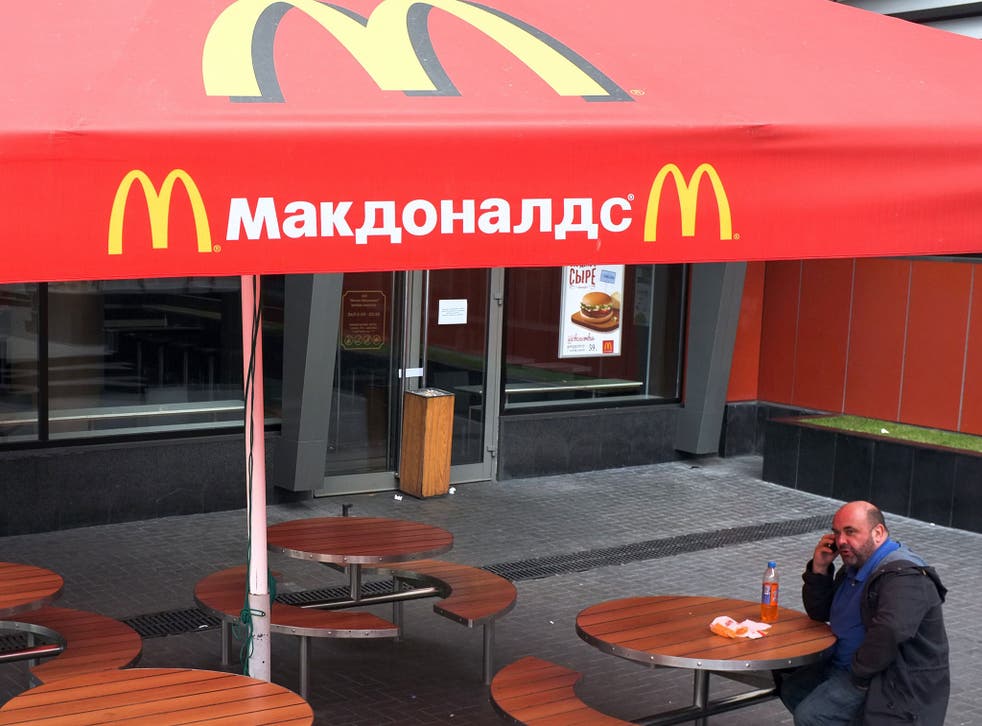 The first McDonald's restaurant in Russia has reopened after a three-month shutdown following a health and safety inspection by Moscow regulators.
The Pushkin Square restaurant was closed in August after the consumer watchdog said it had detected hygiene violations, but commentators blamed it on the worsening tensions between the Kremlin and Washington over the Ukraine crisis.
McDonald's said it had complied with the watchdog's demands and was co-operating with authorities, but noted four Russian restaurants remain closed and there are 200 inspections into safety standards pending resolution.
The fast-food chain, which operates 440 restaurants in Russia, had previously enjoyed a good relationship with Russian authorities and was one of the official sponsors of the Sochi Games.
However, the relationship took a turn for the worse over the summer after the Russian watchdog said it had found "numerous violations" of the country's sanitary laws, targeting more than 200 restaurants, including its flagship outlet in Pushkin Square, which opened in 1990, coinciding with the collapse of Soviet Union.
The closures adds to ongoing geopolitical tensions in the region after Washington and the EU accused Moscow of arming pro-Russian separatists. The rebels have also been accused of shooting down the Malaysian Airlines plane that crashed as it flew over eastern Ukraine, killing 298 people, on 17 July. Moscow has repeatedly denied this and responded to sanctions by imposing its own food ban in a tit-for-tat move against Western companies.
Join our new commenting forum
Join thought-provoking conversations, follow other Independent readers and see their replies