Jaguar Land Rover announces it will create 1,300 UK jobs as firm celebrates 'a year of significant achievements'
Positions will be available at JLR's Solihull plant, where the firm will build the new Jaguar crossover SUV model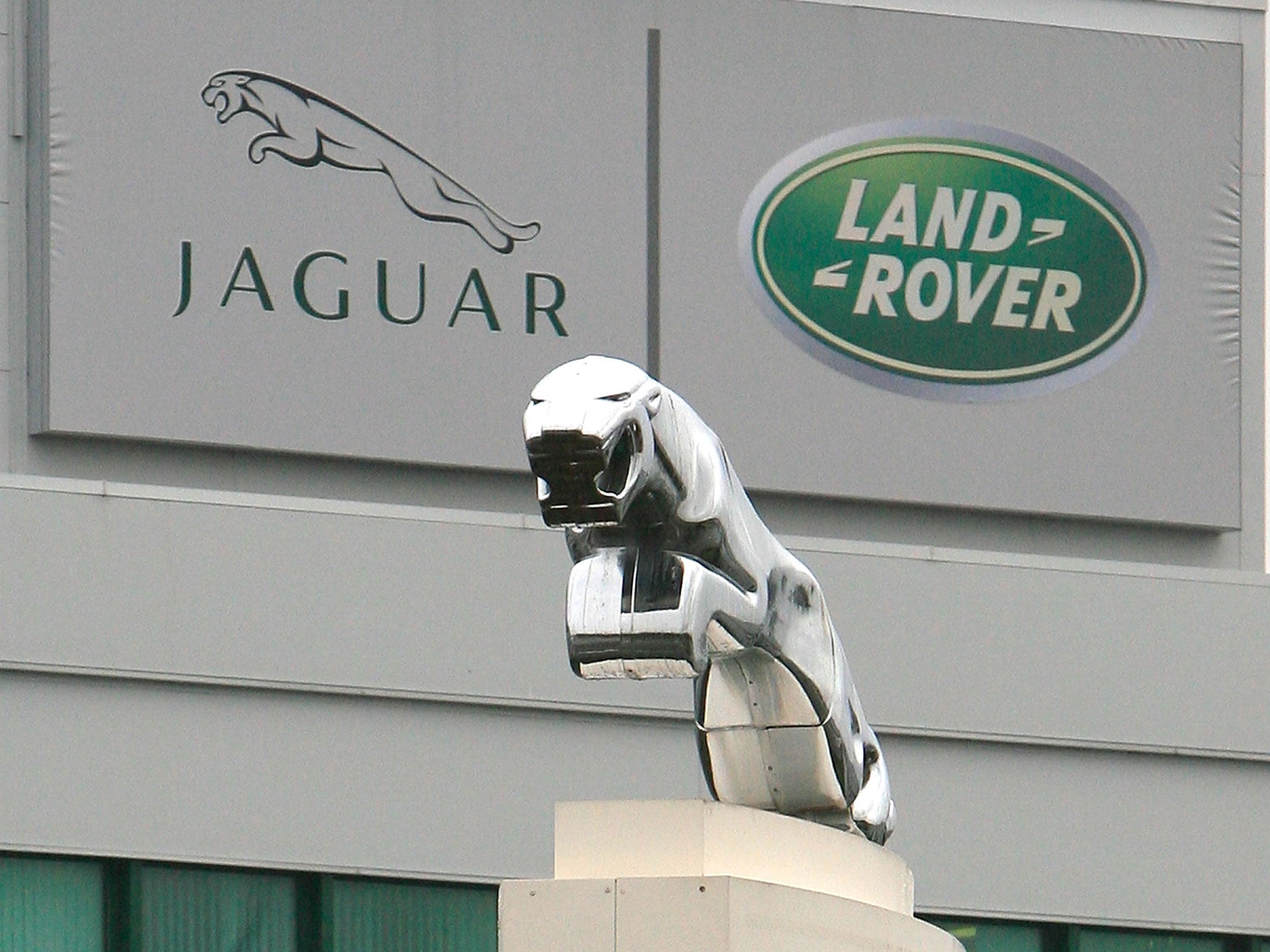 Jaguar Land Rover (JLR) is creating 1,300 new jobs in a move that has been hailed by the Government as a "ringing endorsement" of the UK's car industry.
The automotive maker made the announcement after confirming its newest model will be made in Britain.
Positions will be available at JLR's Solihull plant, where the firm will build the new Jaguar crossover SUV model.
Chief executive Dr Ralf Speth said the announcements "once again demonstrate our commitment to the UK and the advancement of a high-tech, high-skilled, manufacturing-led economy".
Meanwhile, Business Secretary Vince Cable welcomed the "great news for British manufacturing and a ringing endorsement of our expertise in innovation and technology".
JLR currently employs more than 30,000 people in the UK and the new jobs are an addition to the 1,700 announced last year at the same plant to build Jaguar's newest sports saloon the XE.
JLR has announced the latest jobs boost as part of its long-term strategy of investing in aluminium and lightweight technologies.
The company has already poured £1.5 billion into expanding the Solihull plant, to ramp up production.
Announcing the news from Detroit, at the North American International Auto Show, Dr Speth said JLR was committed to building great cars "crafted with that special British flair".
He added: "We want to improve the quality of life for our customers and for our own employees, creating opportunities for more people."
Mr Cable said JLR's latest move showed Britain's car manufacturing sector was very healthy.
"The UK's automotive industry is thriving with a new car rolling off the production line every 20 seconds, and increasing levels of investment that's helping to secure local jobs," he said.
"Through our industrial strategy we are backing companies like JLR as they go from strength to strength."
JLR, which has a turnover of £19.4 billion a year, has enjoyed strong growth around the globe, more than doubling its sales over the last five years.
The Midlands economy has directly benefited from that growth, with a near doubling of the Solihull site's workforce over the past three years - 9,450 are already employed there.
At the end of last year, JLR also unveiled a new £500 million engine plant in Wolverhampton, which was opened by the Queen.
By the time the engine manufacturing centre reaches full production capacity it will have generated 1,400 jobs, according to the company.
The car builder's domestic and overseas sales have both showed healthy growth in the last year.
JLR sold 462,678 vehicles worldwide in 2014 - a rise of 9 per cent on its 2013 total and the company's fifth successive year of sales growth.
JLR group sales operations director Andy Goss said 2014 had been "a year of significant achievements", adding that in 2015 the company anticipated reaching the half-million annual sales mark for the first time.
Employment Minister Esther McVey also welcomed JLR's announcement on jobs.
"I'm delighted by today's news as we've seen yet another strong growth in manufacturing, creating British jobs for British workers right across the country," she said.
"As the economy grows, we've seen record numbers of people in work and international companies are recognising our talent and investing in their future by taking on more British staff.
"Thanks to the Government's long-term economic plan, Britain has become a better place to work and more people are starting the New Year with the security that a job and wage packet can provide"
Additional reporting by Press Association
Join our commenting forum
Join thought-provoking conversations, follow other Independent readers and see their replies