Jaguar, Tate & Lyle, HSBC: Business news in brief, 4 November 2016
UK's biggest car maker agrees inflation-busting pay rise; Sugar profits boosted by falling pound; French prosecutors demand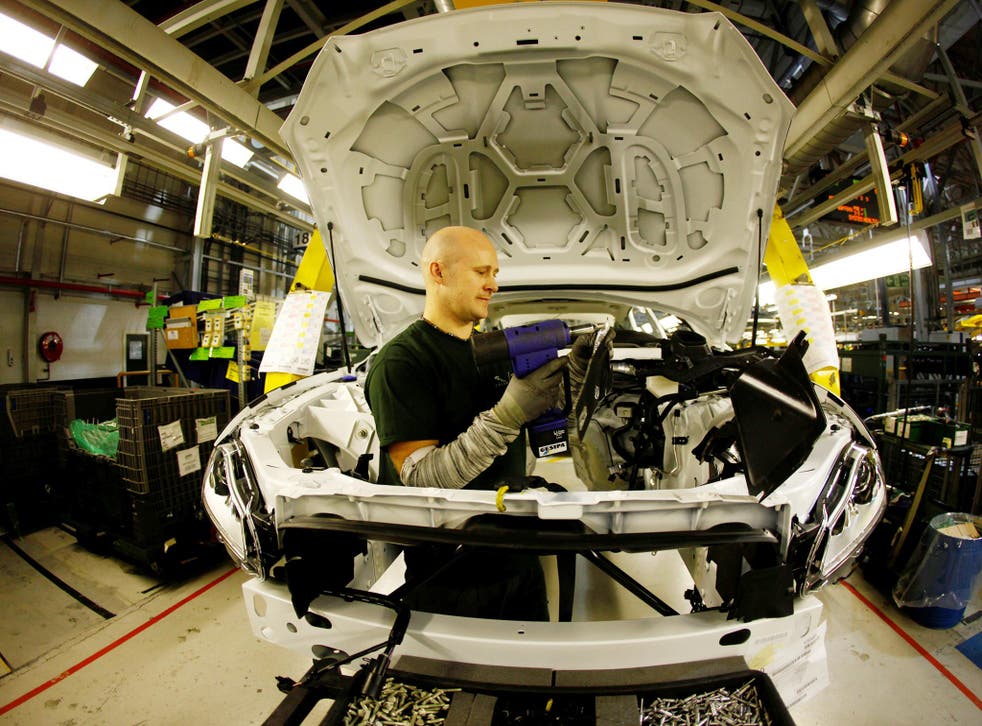 Jaguar Land Rover agrees inflation-beating UK pay deal
Jaguar Land Rover agreed a pay deal with its car workers which will beat inflation, pay a higher holiday bonus and an extra lump sum, a source said, in a sign of the pressure facing firms as the cost of living rises after Brexit.
Britain's biggest carmaker, which confirmed the details of the deal when contacted by Reuters, built almost one in three of Britain's 1.6 million cars last year but saw its profits fall due to increased investment.
It had originally sought to offer as small a pay rise as possible due to a 40 per cent drop in its profits to £1.6bn and increased spending including on a new plant in Slovakia, a trade union source told Reuters.
But its British workers will receive a two-year pay rise.
In the first year, from this month, they will get a 3.5 per cent hike. In the second year, from November 2017, their wages will go up by the Retail Price Index (RPI) measure of inflation – which currently stands at 2 per cent – plus 0.5 per cent.
The firm will also pay a lump sump of £750 and an increased holiday bonus of £400 in the first year followed by £410 in the second year.
"We feel that this is a very strong deal agreed by the trade unions and it will be recommended unanimously to its members," a Jaguar Land Rover spokeswoman said.
Reuters
Tate & Lyle lifts full-year expectations after strong first half
Food ingredients maker Tate & Lyle enjoyed a sterling sweetener after the Brexit-hit pound boosted profits by £15m.
The firm said pre-tax profits leapt 83 per cent to £128m in the six months to the end of September, while sales rose 13 per cent to £1.321bn over the period.
Tate & Lyle, which reports in pounds but trades in a mix of foreign currencies, said its full-year results could enjoy an uplift of £40m if sterling remains weak.
The company behind Splenda sweeteners said its two core operations had driven growth, with adjusted operating profits at its speciality food ingredients and bulk ingredients divisions rising 12 per cent and 36 per cent respectively.
Shares were up more than 3 per cent.
Chief executive Javed Ahmed said the company's performance was helped in part by strong soft drink sales in America, which led to a robust demand for its US bulk sweetener.
"Speciality food ingredients performed well and consistent with our 2020 ambitions, delivering double-digit profit growth in the core business," Mr Ahmed said.
PA
French prosecutor says HSBC should stand trial in tax fraud case
A French prosecutor has called for British banking giant HSBC to stand trial for aiding large-scale tax fraud in France, a source close to the investigation said on Thursday.
If the case goes to trial, HSBC would face charges that its Swiss unit HSBC Private Banking offered its customers several ways of hiding assets from the French taxman, notably via the use of offshore tax havens.
The case began when French authorities in late 2008 received files stolen by Herve Falciani, a former HSBC employee, whose disclosures sparked the so-called "Swissleaks" scandal on bank-supported tax evasion.
The leaked files led to investigations by tax authorities in several European countries, including Spain and Belgium besides France.
AFP
Falling pound helps drive RSA Insurance earnings up
More Than owner RSA Insurance has said Brexit is providing a welcome boost as the plunging pound helps offset "otherwise challenging" trading.
The group revealed that, with more than two-thirds of its earnings made in foreign currencies, the pound's tumble is driving its results higher.
It said profits for the nine months of the year so far were "strong" and better than it expected, with the fillip from the pound helping counter tough conditions in the UK.
Stephen Hester, group chief executive of RSA, said: "Brexit provides us an attractive tailwind from overseas earnings translation, in the context of an otherwise challenging environment.
"While the fourth quarter can be a bumpy underwriting period, RSA is on track for strong operating earnings increases for 2016 overall."
AFP
Adidas profits leap higher on strong own-brand sales
Adidas reported a jump in third-quarter profits, lifted by a surge in sales of its own-brand trainers and apparel.
The Bavarian company, which sponsors English Premier League giants Manchester United, also confirmed its improved outlook for the year, bolstered by high-profile sponsorships during the Euro 2016 football tournament and the Rio Olympics, as well as collaborations with big names like Kanye West.
"2016 will be a record year for the Adidas group with truly exceptional results," new chief executive Karsten Rorsted, who took the helm on 1 October, said in a statement.
For the July to September period, the group's net profit soared by 24 per cent to €386m (£344m) compared to the same period a year earlier.
Group revenues grew by 14 per cent to €5.4bn.
AFP
Credit Suisse dodges loss in third quarter
Credit Suisse, Switzerland's second-biggest bank, said on Thursday it defied market expectations by posting a profit amid a vast cost cutting programme.
Net earnings came in at 41m Swiss francs (€38m), a massive decline of 95 per cent from the same quarter last year.
But the bank still did better than analysts had expected, with consensus data from Factset pointing to a CHF74m loss.
Credit Suisse has been undergoing a massive cost-cutting programme since Tidjane Thiam, a former insurer, took over at the helm last year.
"We remained focused on implementing our strategy with discipline," Thiam said in a statement. "We have remained focused on reducing our cost base."
AFP
Hermes bags strong sales on Chinese demand
Luxury goods maker Hermes reported rising sales for the third quarter on Thursday, as strength in China helped offset weakness at home in France where demand was still hurt by a string of deadly attacks.
Turnover rose by 9.9 per cent in the third quarter over the same period last year to €1.25bn (£1.1bn), ahead of analysts' forecasts compiled by Factset of €1.22bn.
"We are seeing a good acceleration of sales growth in the third quarter," CEO Axel Dumas said. "This growth is particularly healthy because it is based on organic growth," he said.
Organic growth is self-generated growth, as opposed to growth by acquisition.
Dumas said sales in continental China improved, remained steady in the US and were strong in Europe, although France continued to be impacted by lower tourism numbers following attacks, notably in Paris last November and in Nice in July.
AFP
Air France creating lower cost airline to better compete
Air France plans to create a new budget airline in hopes to better compete with Mideast carriers and low-cost rivals.
Parent company Air France-KLM said in a statement on Thursday that the new airline would focus on routes where Air France is struggling against cheaper competition.
It said the airline would run long-haul flights for tourist and business travel. It would use Air France pilots who volunteer to work under new rules "adapted to its competitive position." Air France staff have protested job cuts and other cost-cutting in recent years.
CEO Jean-Marc Janaillac is presenting the plan Thursday to the works council.
In quarterly results on Thursday, Air France-KLM noted a "highly uncertain" global context and "special concern about France as a destination" after deadly extremist attacks.
AP
Join our new commenting forum
Join thought-provoking conversations, follow other Independent readers and see their replies