Jared Kushner's ex-convict father back running New York property empire along with two fellow inmates
'It can't hurt to be doing business with Jared Kushner's family. It's a road to the administration.' - Larry Noble, general counsel for the Campaign Legal Centre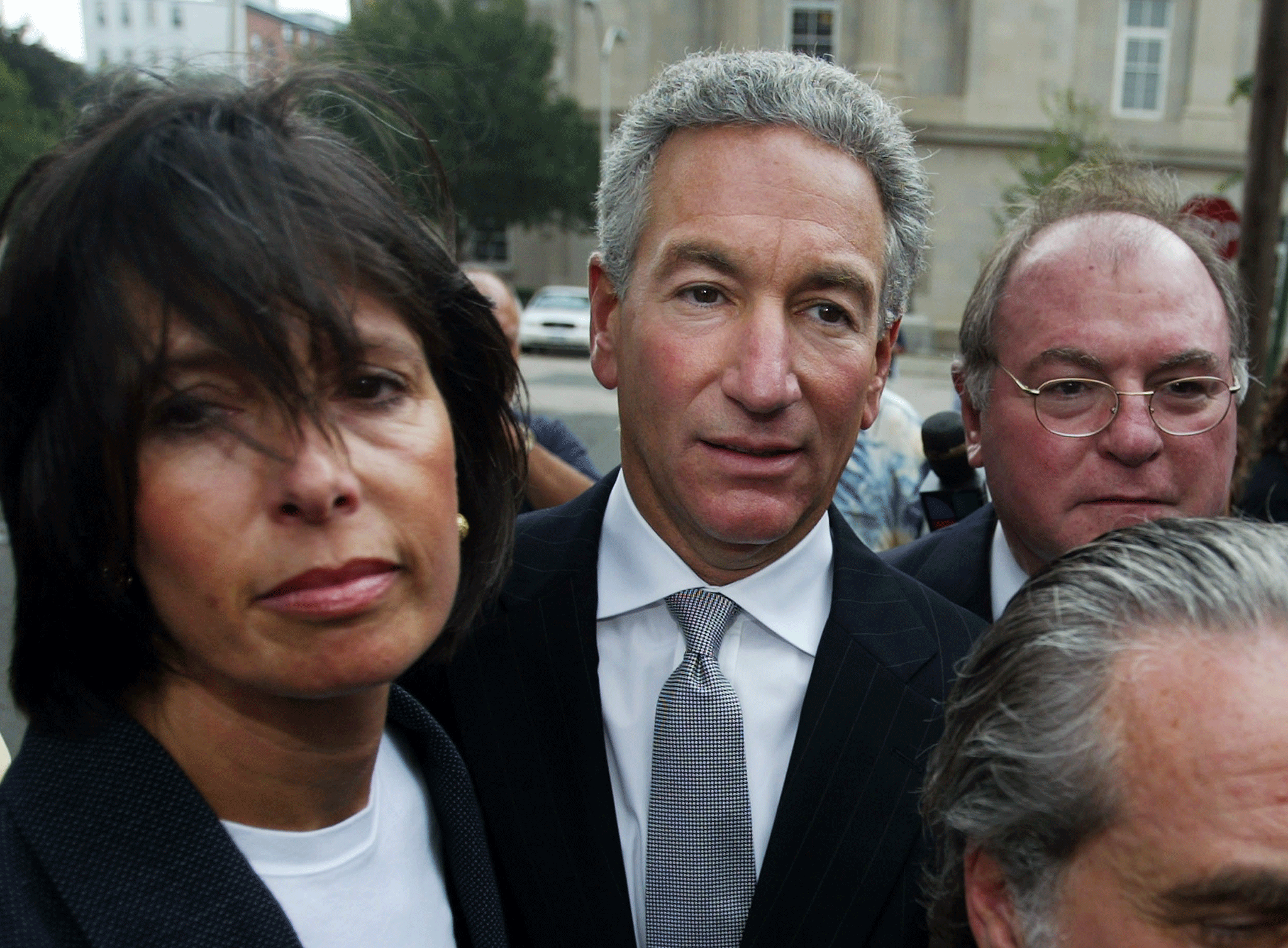 It's hard to find work right out of prison. But Avram Lebor and Richard Goettlich walked from their Alabama penitentiary into top jobs at the real estate company then run by Jared Kushner, now President Donald Trump's son-in-law and senior adviser. The two men, convicted in separate sprawling fraud schemes, were hired several years ago by his father, Charles Kushner, who had been locked up in the same federal prison with them.
As 36-year-old Jared Kushner settles into a White House role that includes personnel decisions and Middle East peace, the most extensive organisational experience he has to draw from is his lifetime at the closely held family real estate company, where his father is once again deeply involved. It's a business where, like Trump's, family and loyalty loom large. Management at Kushner Cos. has been mercurial, its feuds bruising and its political influence considerable. Recent joint ventures and investments expanded by Jared could lead to opportunities for unseen influence. Given the company's history, ethics lawyers say, such opportunities merit close watching.
"It can't hurt to be doing business with Jared Kushner's family," said Larry Noble, general counsel for the Campaign Legal Centre, a nonpartisan organisation focused on election laws. "It's a road to the administration. At the very least they're going to have an inside track."
In theory, both Kushner and Trump have dealt with the risk of conflicts of interest. Trump is turning over control of his business to his sons. Kushner has gone further, selling his share in many family assets. His lawyer, Blake Roberts, noted that the sale follows federal law and has been approved by the Office of Government Ethics.
Still, the purchasers are his brother and mother, and some ethicists say the potential for conflict remains; Kushner seems likely to know where the money is invested. His father, convicted in 2005 of witness tampering, illegal campaign contributions and tax evasion, remains central to the company.
Charles, 62, built Kushner Cos. as a simple business: buying and refurbishing suburban garden apartments on the East Coast. Since 2007 his son has transformed it into a flashier, more complex entity, controlling $7.5 billion of assets, according to Real Capital Analytics. It got there by trading $1.8 billion worth of the apartments for office and retail properties in Manhattan and Brooklyn, a leap that's brought in Chinese investors, a slate of equity partners and almost $4 billion of debt, much owed to international banks. Also of Jared's invention: an expanded credit arm announced after the election that will invest $1 billion into the debt structures of other people's deals over the next five years. The fund has few regulatory or public disclosure obligations.
Charles completed his two-year prison sentence in 2006 for making illegal campaign contributions and hiring a prostitute to entrap his brother-in-law. Company officials say that while it has a president, Laurent Morali, Charles has been helping shape the company's redevelopment plans, arranging deals and negotiating with officials.
"I talk to Charlie a lot. He's working harder than he's worked in a long time," said Alan Hammer, a lawyer who has known Kushner for more than 35 years, represents the company and served as its chairman while Kushner was behind bars.
Working alongside him as the firm's director of acquisitions is Lebor, 68, Kushner's fellow inmate who joined the company in 2009. Lebor and Goettlich, 61, were both in the prison when Charles arrived in April 2005. Lebor was serving a seven-year sentence after he fraudulently promoted himself as a lender and mortgage broker and collected $9 million in advance fees while promising to obtain $2.5 billion in loans for dozens of projects that were never funded. Goettlich got 10 years after pleading guilty to securities fraud, money laundering and tax evasion in 1998. At his family's firm, he'd defrauded thousands of investors in a Ponzi scheme involving office equipment leases. An initial order in 1999 to repay $271 million in fines and refunds was at the time the third-largest penalty ever imposed in a securities fraud case.
Goettlich's son started a four-and-a-half-year stint at Kushner Cos. in May 2008, first as an intern, later as an associate in its hotel subsidiary, according to his LinkedIn profile. Goettlich, whose sentence ended in December 2008, joined the firm in early 2011 and is a leasing consultant.
Lebor was released from prison in August 2009 and joined Kushner Cos., which he frequently represents at events hosted by the International Council of Shopping Centers, a trade group.
The controversial orders Donald Trump has already issued

Show all 9
A Kushner spokesman said the company is proud to have hired Lebor and Goettlich, along with other ex-convicts, as part of its second-chance program. Charles is also a board member of Getting Out & Staying Out, which mentors young inmates at Rikers Island.
Jared is joining a Republican White House, whereas Charles, the son of Holocaust survivors, built his business partly by becoming a big donor to Democrats. In 2000 he bundled $1 million in contributions for the Democratic National Committee, and the following year he became the largest fundraiser for Jim McGreevey's campaign to become New Jersey governor. McGreevey named Kushner to the Port Authority of New York and New Jersey and later nominated him to become its chairman—a position rife with real estate business opportunities.
Before he was approved as chairman, however, the U.S. Attorney's Office, then led by Chris Christie, charged Kushner with disguising campaign donations as business expenses, tax evasion and hiring a prostitute to seduce his brother-in-law. He sent a videotape of their encounter to his own sister.
His father's imprisonment in 2005 thrust Jared into a principal role at the company at the age of 24, and strengthened his intense family loyalty. He frequently flew to Alabama for weekend visits and spoke out in the press to defend his father. When Jared completed his biggest deal in 2007, purchasing 666 Fifth Avenue, a Manhattan office tower, for a then-record $1.8 billion, his newly released father was at his side for the announcement. For years, Jared carried a wallet Charles had made for him in prison.
Some describe Jared as like his father in ambition and drive, but softer—Charlie on decaf, in the words of a friend. As publisher of the New York Observer, Jared repeatedly ordered an editor to do a story critical of a real estate developer who had crossed him. The editor, Elizabeth Spiers, wrote in a blog post that she twice assigned reporters to the story, but when neither found evidence to back up Kushner's accusations, he backed down.
Under Jared, the company has sought to wield political influence in a more nuanced way than under his father. In Jersey City, where Kushner Cos. has invested in five major projects in recent years, both Jared and his father have a close relationship with Mayor Steve Fulop. Fulop has received glowing coverage in the New York Observer, and as the Kushners were developing Trump Tower in Jersey City in 2014, they hired one of Fulop's closest political strategists to work as an expediter on the project.
The Kushners and their partners in Jersey City, the KABR Group, also quietly became major financial backers of Progressive New Jersey Inc., a nonprofit that Fulop's allies helped set up in 2014 to promote worker safety and other issues. Although the group does not disclose its donors, two people involved with the organization said that members of the Kushner-KABR partnership made a $100,000 donation. (A Kushner spokesman declined to comment on the donation.) Last year, when the mayor was publicly mulling entering the New Jersey governor's race, Progressive New Jersey made a $400,000 contribution to a pro-Fulop political action committee. After a public outcry, that donation was returned.

Those moves came as the Fulop administration has been negotiating possible subsidies for the Kushner projects. Although Fulop has been critical of using taxpayer funds to underwrite developers, Jersey City has been in discussions with the Kushners and KABR to provide $10 million in redevelopment area bonds to help finance the project, according to documents filed with the New Jersey Economic Development Authority.
Mayor Fulop's office said he was unaware that the Kushners had employed his chief strategist to work on development projects in the city or donated to Progressive New Jersey Inc. Jennifer Morrilli, his press secretary, said Fulop had never received financial support from the Kushners. Any requests the Kushner companies make for tax abatements or bond subsidies will be decided strictly according to city policy, Morrilli said. KABR didn't respond to a request for comment.
Now that Trump and Kushner have taken office, the potential for conflicts has grown.
In the weeks before the election, Kushner refinanced $370 million of debt on stores in Midtown Manhattan, with Deutsche Bank taking on $285 million, documents show. This mirrors a relationship with the president, whose companies owe more than $300 million to Deutsche Bank, his biggest lender. Unrelated to those loans, the Justice Department, which is now overseen by a Trump appointee, has been investigating Deutsche Bank.
Days after Trump announced he was stepping down from his corporate functions, he met with Steve Roth, the head of Vornado Realty Trust, a company with deep financial ties to both the Trump and Kushner companies. Roth had been on an economic advisory council for Trump's campaign. When the candidate raised funds for veterans, Roth contributed $50,000. And when Trump won the New York Republican primary, Roth was at the victory party.
President Trump asked him to join a committee that will oversee the doling out of more than $100 billion in tax breaks to encourage $1 trillion in infrastructure spending—just the kind of public works spending that could bring vast benefits to real estate developers.
Vornado has bailed both family firms out of tough situations. In 2007, when Trump was in an unhappy partnership involving two buildings, Vornado bought his Chinese partners out; today, Trump's stake in the two buildings is his most valuable asset.
Four years later, when Kushner's investment in 666 Fifth Avenue was teetering near insolvency, Vornado salvaged the deal for him and now owns nearly half of the building's office space. Jared Kushner has met with executives from state-controlled Chinese financial powerhouse Anbang Insurance Group Co. to discuss a possible redevelopment of the tower, the New York Times reported earlier this month.
The CEO of Vornado at the time, Michael Fascitelli, donated the maximum to Trump's campaign and now heads the investment committee of Cadre, a real estate investing startup co-founded by Jared and his brother, Joshua. Cadre plans to invest $1 billion from 2,000 undisclosed donors into real estate in 2017. An unidentified family office has provided $250 million to the firm to help it ensure deals. Spokesmen for Vornado and Cadre didn't provide comment.
Cadre's financial ties mirror those of another of its investors: Thrive Capital, Josh Kushner's venture firm, which had raised $1.5 billion from investors through July, to place into investments such as messaging app Slack, online-payments company Stripe, and Oscar, which sells insurance under the Affordable Care Act. Billionaire Peter Thiel, Trump's most vocal supporter in Silicon Valley, was an early investor. Thrive, from which Jared is divesting, declined to comment.
All of which leads ethics specialists to feel that the potential for conflicts is deep. Charles Kushner has already made at least one visit to the White House—he was in the front row at Jared's swearing-in ceremony, flanked by his wife and Josh.
"The perception is, if you're interacting with his family, you're also interacting with Jared, even if it's indirectly," said Andrew D. Herman, a lawyer who's represented many members of Congress on ethics issues. "It will be impossible to know when a decision is made for policy reasons or because it benefits his family in some way."
Bloomberg
Join our new commenting forum
Join thought-provoking conversations, follow other Independent readers and see their replies