Jeremy Corbyn is most trusted party leader to safeguard pensions, new survey reveals
Theresa May was the next most-trusted, but 41 per cent of those questioned said that they do not trust any politician to look after pensions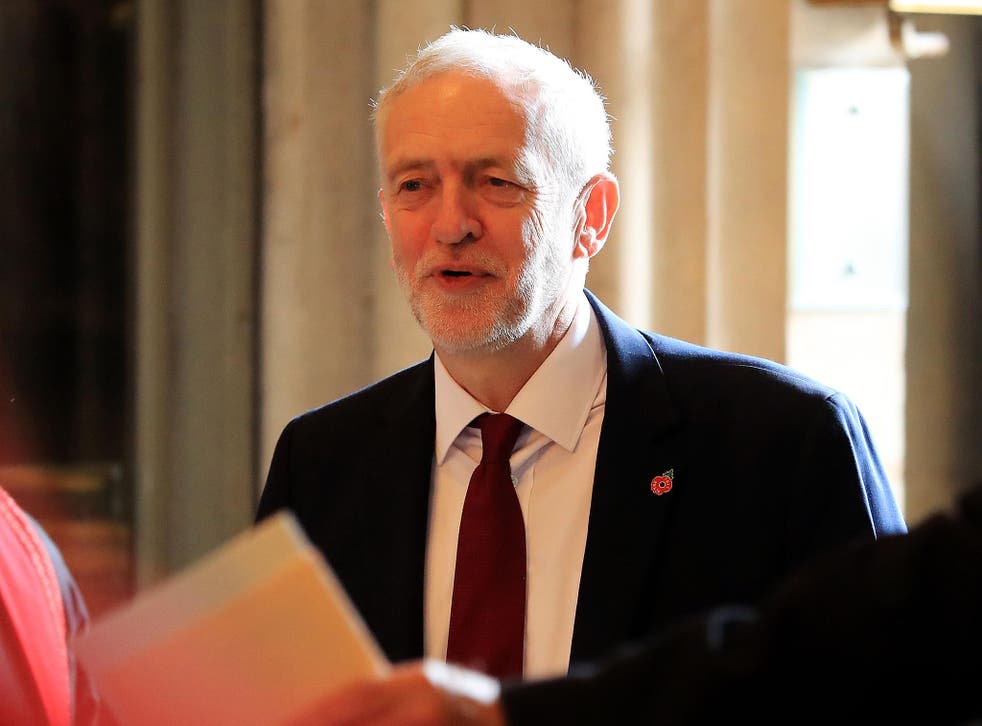 Jeremy Corbyn is the party leader who is most trusted to look after people's retirement through political reform, according to a survey by The Pensions Management Institute (PMI).
The study, conducted by consumer research group Populus last month and commissioned by the PMI, showed that 26 per cent of the 2,000 people questioned deemed the Labour leader to be the most trustworthy. Theresa May was seen as the next most-trusted with 21 per cent backing the Prime Minister to safeguard their retirement.
However, 41 per cent said that they do not think that any politician could be trusted to secure retirement through political reform.
The survey also highlighted people's lack of awareness of changes to pensions. Of those surveyed, 72 per cent said that they do not know about the incoming increases to pension contributions under the auto-enrolment scheme. And 76 per cent said that the Government needs to do more to make pensions more straightforward.
Pensions have been subjected to a number of changes in recent years, including the Freedom and Choice reform, which was introduced in April 2015 giving people greater access to their pensions.
Public reviews on this reform are divided. Monday's PMI survey shows that only 29 per cent view it favourably, while 31 per cent say that they consider it a bad thing. A total of 21 per cent said that they have no opinion on it.
Pension professionals took a similar view in a PMI survey of over 250 members, with 43 per cent saying that Freedom and Choice has gone too far in allowing members too many cash options for defined contribution (DC) pension schemes.
Meanwhile, 73 per cent of pension professionals said that they wanted to see the creation of a standing Pensions Commission to help de-politicise policy and avoid constant tinkering.
Robert Branagh, president of the Pensions Management Institute, said: "As we approach the phasing stages of auto-enrolment, there is clearly still work to be done to educate and inform people what is happening.
Business news: In pictures

Show all 13
"There is a real danger that Brexit, and other major issues facing our political leaders, will result in pensions taking too much of a back seat on the political agenda and, with their eye off the ball, all of the good work done to date establishing a new savings culture under this system could be undone.
"It is critical, therefore, that all parties work together and commit the time required to ensure the future success of the pension system in the UK."
The majority of pension professionals (64 per cent) said that they think that workplace pensions are a medium to low priority for the UK Government.
Register for free to continue reading
Registration is a free and easy way to support our truly independent journalism
By registering, you will also enjoy limited access to Premium articles, exclusive newsletters, commenting, and virtual events with our leading journalists
Already have an account? sign in
Register for free to continue reading
Registration is a free and easy way to support our truly independent journalism
By registering, you will also enjoy limited access to Premium articles, exclusive newsletters, commenting, and virtual events with our leading journalists
Already have an account? sign in
Join our new commenting forum
Join thought-provoking conversations, follow other Independent readers and see their replies