Jeremy Corbyn speech: Business leaders accuse Labour leader of demonising the private sector
'There is a rising concern amongst businesses about the two largest parties in Westminster, with one flirting with fantasy economics while the other engages in an unedifying playground bust-up,' said Adam Marshall, director general of the British Chambers of Commerce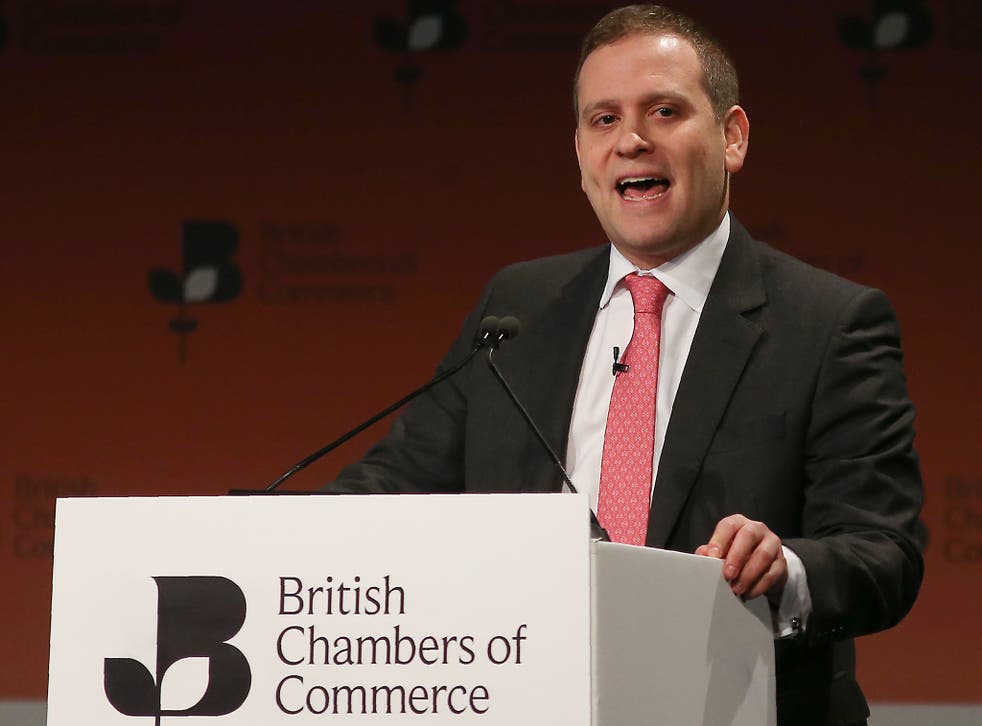 Business leaders have hit back at Jeremy Corbyn's vows to crack down on corporations, including his commitment to raising taxes and to nationalising large chunks of the economy.
In his keynote speech at the Labour conference in Brighton today, Mr Corbyn laid out plans for "a publicly-owned engine of sustainable growth" and a network of "national and regional investment banks" in order to generate jobs.
He said that the Government had a responsibility to take a more active role in restructuring the economy, urged board rooms to be held more accountable for their actions and argued for utilities to be nationalised to "stop the public being ripped off".
Business leaders responded by labelling his proposals as misguided and accusing the Labour leader of demonising the private sector.
"There is a rising concern amongst businesses about the two largest parties in Westminster, with one flirting with fantasy economics while the other engages in an unedifying playground bust-up," said Adam Marshall, director general of the British Chambers of Commerce.
"Businesses of all sizes want to see pragmatism, realism and economic competence across the political spectrum at such a critical moment for the United Kingdom," he added.
Mr Marshall said that Mr Corbyn's speech will have done little to reassure companies already concerned about widespread state intervention, nationalisation and the increases in taxes and costs they could face under a future Labour government.
"Investors, both here at home and across the world, are also taking note."
He said that while the Labour leader is right to say that the Government must play an active role in shaping the economy, and in encouraging long-term wealth creation, "this needs to happen in partnership with business, not by demonising it".
Carolyn Fairbairn, director-general of the Confederation of British Industry, warned that "repeated rhetoric on the sins of a handful of businesses does little to reassure anxious entrepreneurs and investors about the UK's future as a great place to do business".
She said that the vast majority of UK firms are dedicated to creating great jobs, as well as products and services that improve people's lives. Politicians, she said, should recognise this.
Mr Corbyn also bemoaned the rampant inequality still prevalent across large parts of the economy and business, and what he called "hollowing out" of public services.
Although some business leaders agreed with his call for reform, Stephen Martin, director general of the Institute of Directors, said that it was disappointing "there was not one positive thing said about the millions of companies, large and small, that form the bedrock of our economy".
"There was plenty of criticism for privatised utilities, for big companies and for employers in general but it would be very worrying if the leader of the opposition really saw nothing positive in Britain's business community.
"Labour may see themselves as a government in waiting but if they are to govern they will need to recognise that business is not the enemy."
Helen Dickinson, chief executive of the British Retail Consortium, welcomed what she called "some of the forward-thinking ideas" voiced by Mr Corbyn but said that increases in business costs would present a risk to jobs, investment and innovation.
"The retail industry stands ready to invest in the technology and people of the future," she said. "But applying additional business taxation at a time of great uncertainty simply won't help businesses to work in partnership with government to build better jobs, innovation and investment."
Register for free to continue reading
Registration is a free and easy way to support our truly independent journalism
By registering, you will also enjoy limited access to Premium articles, exclusive newsletters, commenting, and virtual events with our leading journalists
Already have an account? sign in
Register for free to continue reading
Registration is a free and easy way to support our truly independent journalism
By registering, you will also enjoy limited access to Premium articles, exclusive newsletters, commenting, and virtual events with our leading journalists
Already have an account? sign in
Join our new commenting forum
Join thought-provoking conversations, follow other Independent readers and see their replies