Jimmy Choo shareholders vote in favour of £900m takeover by Michael Kors
More than 98 per cent backed the bid at a meeting on Monday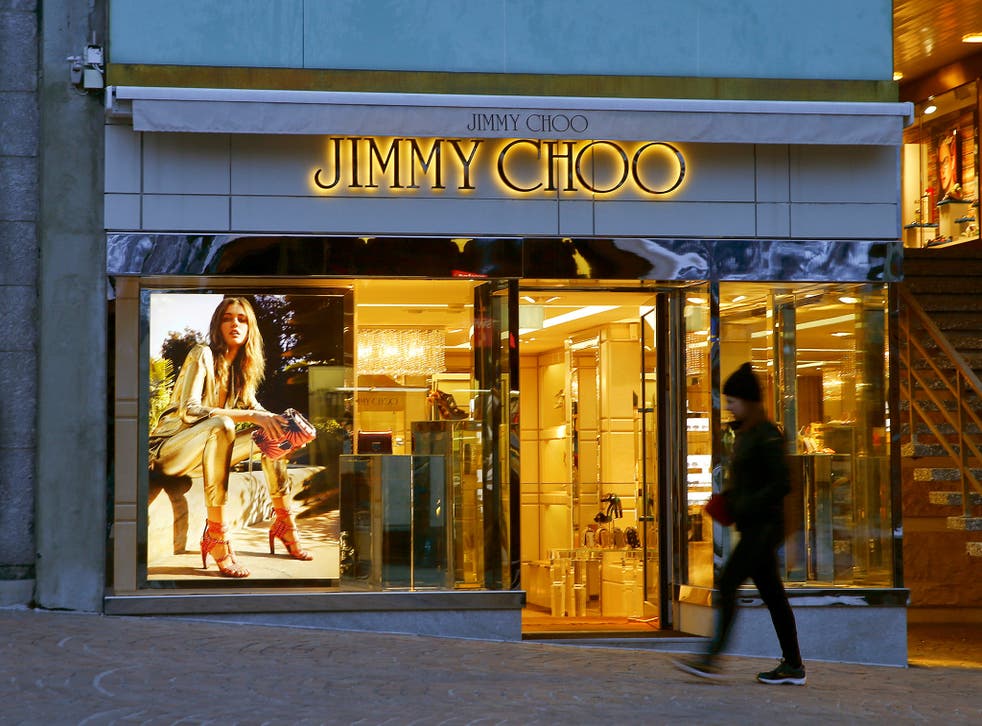 Michael Kors looks set to complete its proposed £900m takeover of Jimmy Choo after shareholders of the luxury shoemaker voted overwhelmingly in favour of the bid. More than 98 per cent backed the bid at a meeting on Monday.
The two companies announced in July that they had reached an agreement on the terms of an acquisition.
Jimmy Choo was founded in 1990 in east London by the bespoke shoemaker of the same name. It is known around the world for its stilettos and was made famous by a host of celebrity fans, including Princess Diana.
In April, the company announced it was looking for a buyer after majority owner JAB said it was looking to focus on the consumer goods sector.
Michael Kors' offer of 230p per share represents a 37 per cent premium on Jimmy Choo's price before the sale process began,
Jimmy Choo saw half-year pre-tax profits almost triple from £6.6m to £18.1m in the six months to June, as sales jumped 16.5 per cent on the same period last year. Adjusted profits were up by a more modest 19.5 per cent which took into account a hit to earnings from currency movements last year.
Michael Kors, one of the best-known names in affordable luxury thanks to its handbag range, has been struggling with declining sales as fewer people visit its shops.
In response, it has expanded into dresses and menswear, and invested in its online business. It said Jimmy Choo would continue to operate as it does today, under its existing management team.
Michael Kors, honorary chairman and chief creative officer, said when the takeover bid was announced: "Jimmy Choo is an iconic premier luxury brand that offers distinctive footwear, handbags and other accessories.
"We admire the glamorous style and trend-setting nature of Jimmy Choo designs."
Register for free to continue reading
Registration is a free and easy way to support our truly independent journalism
By registering, you will also enjoy limited access to Premium articles, exclusive newsletters, commenting, and virtual events with our leading journalists
Already have an account? sign in
Register for free to continue reading
Registration is a free and easy way to support our truly independent journalism
By registering, you will also enjoy limited access to Premium articles, exclusive newsletters, commenting, and virtual events with our leading journalists
Already have an account? sign in
Join our new commenting forum
Join thought-provoking conversations, follow other Independent readers and see their replies