Barclays chairman John McFarlane vows to let new boss get on with job
The bank is working through the final stages of appointing Jes Staley, an American investment banker, who it hopes will lead a revival of its fortunes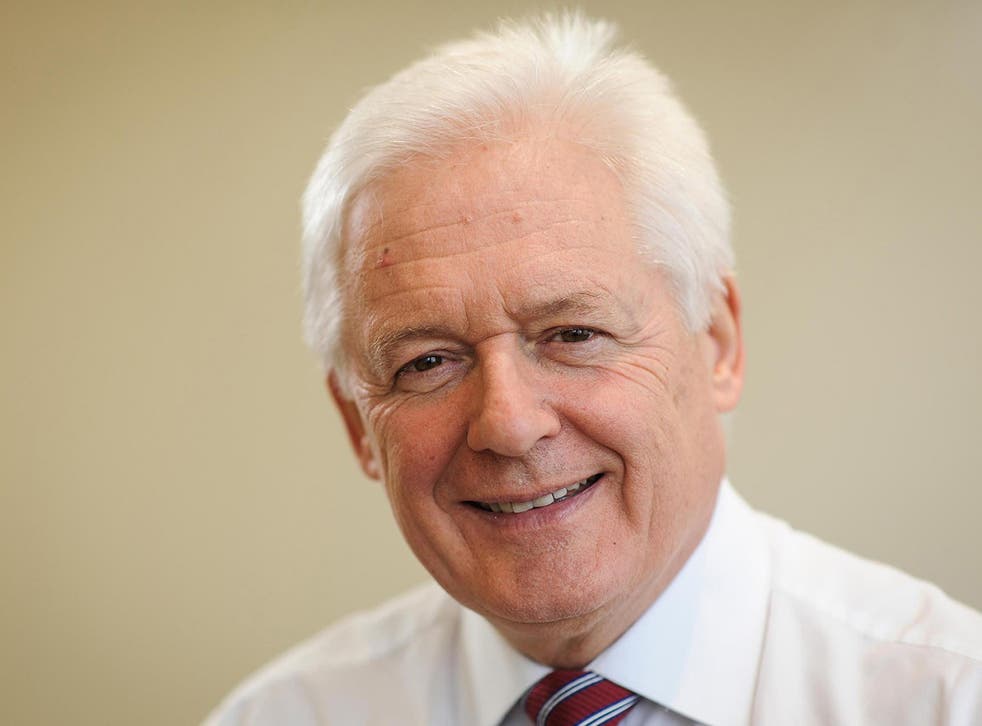 Barclays' chairman John McFarlane has repeated his pledge to take a back seat following the appointment of Jes Staley as chief executive, which could come as soon as this week.
The Independent has learnt that Mr McFarlane has been telling senior staff that he means to make good on his pledge to become a "traditional" chairman, confining his activities to running the board and exerting an oversight role over the executives.
The bank is working through the final stages of appointing Mr Staley, an American investment banker, who it hopes will lead a revival of its fortunes, particularly within its underperforming investment bank. Barclays has not yet confirmed the appointment, saying the process is "ongoing".
"He has made it clear that he won't interfere," said one source, pointing out that Mr McFarlane was appointed chairman of TheCityUK, which lobbies for the UK financial services industry, in June, and has said he is keen to devote more time to that role. But there has been speculation in the City that Mr McFarlane, who ousted former chief executive Antony Jenkins and took over the running of the bank as executive chairman, could find it difficult to let go following the appointment of the new man.
Mr McFarlane has countered this by citing his experience at Aviva, where he was hired as chairman to get a grip on a beleaguered institution that had drifted under Andrew Moss and found itself at odds with investors. Mr McFarlane took a back seat after bringing in Mark Wilson from the Asian insurer AIA to replace Mr Moss.
However, the 49-year-old Mr Wilson was an insurance industry veteran, having held several senior roles at global insurers before joining Aviva. Therefore it was relatively easy for Mr McFarlane to hand over to a man who was already at the top of his field and had far more experience of it than he had.
By contrast, the hard-charging chairman will remain the most experienced banker at Barclays even after surrendering his executive responsibilities to Mr Staley.
Mr Staley made his name at JP Morgan, and has latterly been running a hedge fund.
He is described as a confident but thoughtful banker, without the charisma of the often thin-skinned Bob Diamond, the last American investment banker to run Barclays. He departed in the wake of the involvement of the bank's traders in the Libor interest rate fixing scandal in 2012.
The relationship between Mr Staley and Mr McFarlane will be key to the bank's future as it seeks to plot a new course, while dealing with the impact of new regulation, such as Britain's requirement that retail banks be ringfenced from investment and corporate banking to protect depositers.
Barclays had been rolling back its investment bank under Mr Jenkins, but Mr Staley is expected to continue down the path laid out by Mr McFarlane. As executive chairman, he has sought to position Barclays as a national and European champion of investment banking at a time when other European banks have been in retreat.
Barclays is expected to report third-quarter pre-tax profits of £1.8bn on Thursday.
The bank suffered an IT glitch, blamed on internal systems failures, on Saturday and Sunday, which has since been fixed.
Join our new commenting forum
Join thought-provoking conversations, follow other Independent readers and see their replies