John West accused of breaking its pledge on line-caught, sustainable tuna
After promising its customers to make  all its tuna sustainable by 2016, John West has only reached a disappointing 2 per cent, according to Greenpeace.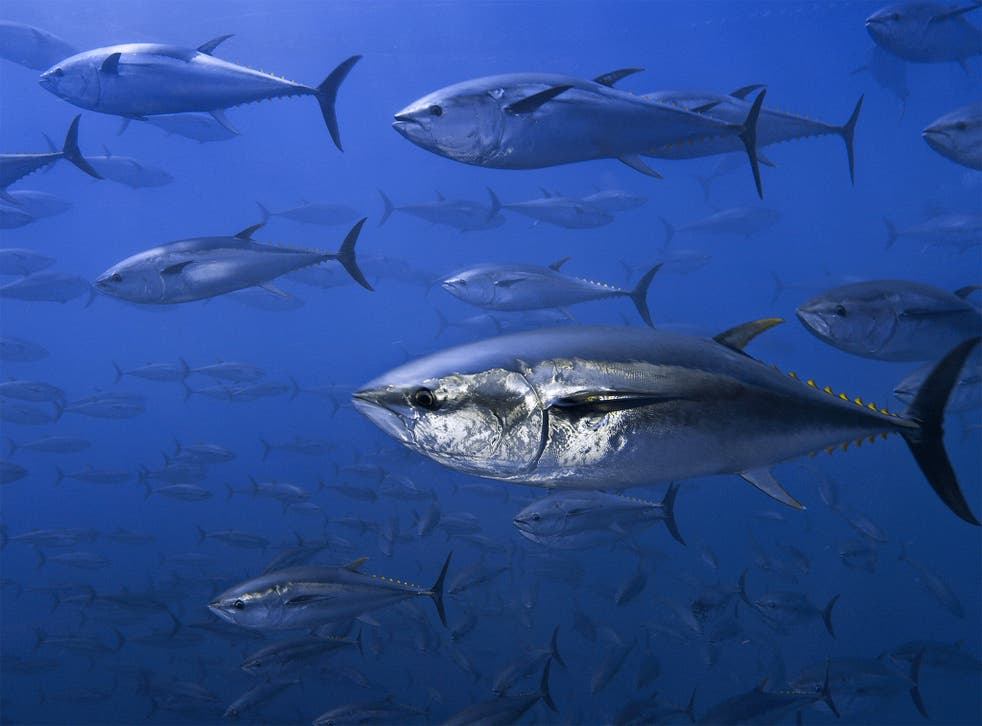 Britain's biggest tuna brand, John West has been accused of breaking a promise to its consumers by continuing to use destructive fishing methods to catch tuna.
After promising its customers to make all its tuna sustainable by 2016, John West has only reached a disappointing 2 per cent with nearly all of its tuna caught in nets using so-called Fish Aggregating Devices (FADs), according to Greenpeace.
This method endangers marine life, including sharks and even facing extinction sea turtles, Greenpeace said.
"In 2011 John West guaranteed consumers its tuna would be 100 per cent sustainable by 2016 – but with little over a year to go, a pathetic 2 per cent of its tuna is caught in a way which minimises harm to other marine life. It's clear John West has no intention of keeping its sustainability promise," Ariana Densham, Oceans Campaigner at Greenpeace, said.
But John West defended itself, saying that the global supply of pole and line caught tuna had reduced significantly since their sustainability promise.
""Our total pole-and-line supply is considerably higher than the Greenpeace league table suggests; much of this is supplied to retailers for their private labels to help them achieve their stretching sustainability targets."
"Quite simply, there is no longer enough pole and line tuna available to meet global demand or Greenpeace targets. As a result of our commitment to our retail customers we have found it extremely difficult to increase the proportion of John West pole and line tuna that we can provide," a spokesperson for John West said.
A traditional fishing method, "pole and line" requires just one hook, one line and one fisherman, catching fish one at a time. It account for roughly 10% of the world's tuna catch, according to the International Seafood Sustainability Foundation. The method virtually eliminates bycatch of sharks, turtles and other larger marine animals
The company said that they define sustainable sourced fish as "not being endangered or threatened; caught by well managed fisheries with scientifically based quotas, via responsible fishing methods; and traceable from catch to consumer".
Greenpeace praised major UK supermarkets for using sustainable tuna in their own-brand products
The ranking showed strong results from Waitrose, Marks & Spencer and Sainsbury's, topping the list and placed first to third, respectively. Tesco jumped to fourth place.
"It's a great achievement that all major supermarkets in the UK now only use fully sustainable tuna in their own brand products, caught using the pole and line method or in nets without FADs, which minimises harm to other animals," Ms Densham said. "The tide is turning on companies which sell unsustainable tuna and unless John West keeps its promise to UK consumers to stop using destructive fishing methods, it will find itself cast adrift."
Join our new commenting forum
Join thought-provoking conversations, follow other Independent readers and see their replies