JPMorgan profit beats estimates but Brexit effects may prolong stagnant growth
JPMorgan kicks off earnings season for US banks, and may offer insight into the industry's prospects after the UK's surprise vote to leave the European Union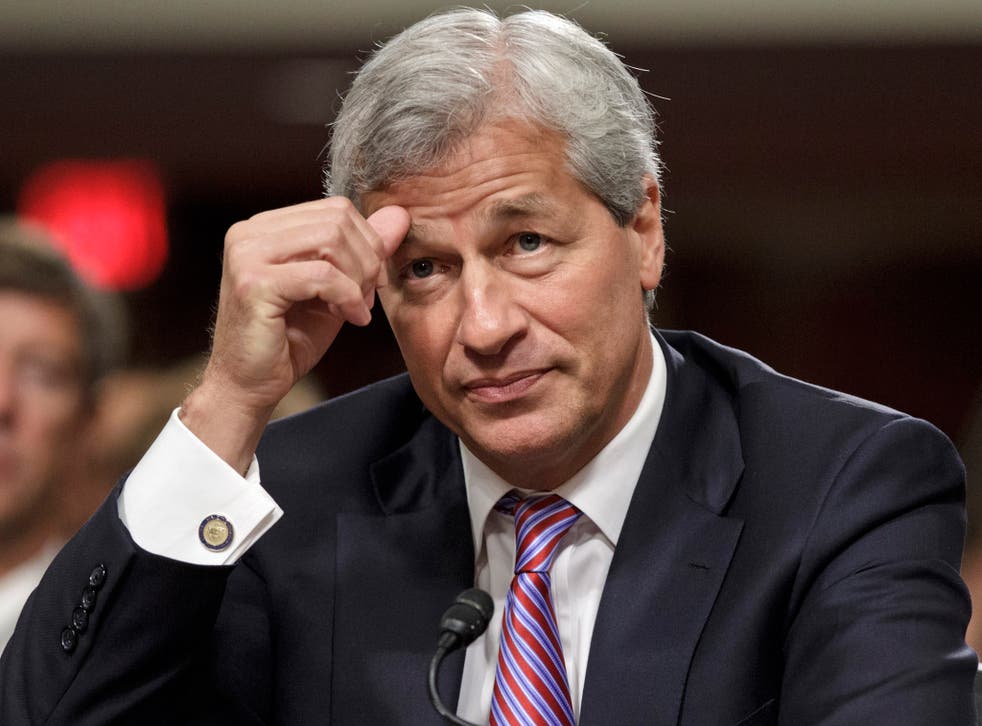 JPMorgan, the biggest US bank by assets, said second-quarter profit fell 1.4 per cent, beating analysts' estimates as fixed-income trading revenue and loan growth jumped.
Net income dropped to $6.2 billion from $6.29 billion (£4.71 billion), the New York-based company said on Thursday.
Earnings were 3 cents higher than analysts' average estimate in a Bloomberg survey. JPMorgan shares advanced 2 per cent to $64.40 (£48.25).
Revenue climbed 2.8 per cent to $25.2 billion (£18.94 billion), beating the $24.5 billion (£18.42 billion) average estimate of seven analysts surveyed by Bloomberg. The company said average core loans increased 16 per cent from a year earlier.
The revenue figure included $3.96 billion (£2.97 billion) from fixed-income trading, a 35 per cent increase, beating the $3.57 billion (£2.67 billion) estimate of analysts surveyed by Bloomberg. Equity trading rose 1.5 per cent to $1.6 billion.
JPMorgan kicks off earnings season for US banks, and may offer insight into the industry's prospects for trading and advisory operations after the UK's surprise vote last month to leave the European Union.
While JPMorgan executives have said trading rebounded in April and May, that was before the referendum roiled markets and pushed out expectations for additional US interest-rate increases to at least next year.
The delay would extend a post-financial-crisis era of low rates that's forced banks to rely on expense cuts to cope with stagnant revenue.
Bank stocks plummeted after the vote and yields on 10-year Treasury notes fell to a record, draining financial firms of interest income.
JPMorgan, which lost about 10 per cent in the two days after the June 23 referendum, has since recovered most of that decline.
Business news: In pictures

Show all 13
Investment banking revenue fell 15 per cent to $1.5billion (£1.12 billion) on lower equity-underwriting fees. The figure was in line with analysts' $1.49 billion estimate.
Citigroup and Wells Fargo are scheduled to report results on Friday, while Bank of America, Goldman Sachs and Morgan Stanley are due next week.
Analysts estimate the industry will post its fourth-straight profit decline in the second quarter, according to data compiled by Bloomberg. The group saw profits fall 12 per cent on a year-over-year basis in the first quarter.
© 2016 Bloomberg
Join our new commenting forum
Join thought-provoking conversations, follow other Independent readers and see their replies