JPMorgan's bonus pot shrinks 4% as it pays off billions in fines
But the Wall Street giant's bankers will still average pay deals of £126,000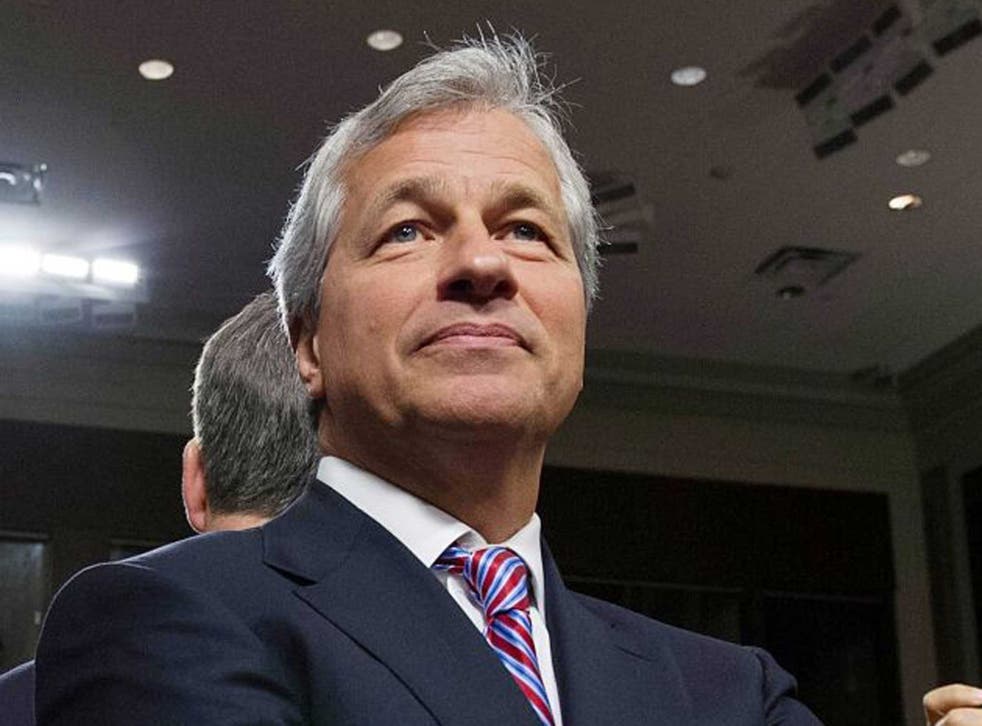 The bonus pot at JPMorgan shrank by 4 per cent last year after the investment banking giant was hit by flat profits and the bank overall had to pay out billions of dollars in fines.
Average pay and bonuses for its investment bankers still dwarfed those of most other industries, however, with the average worker making $207,000 (£126,000) a head, around $10,000 lower than in 2012. Within that number would be some earning millions of dollars.
Employees will be finding out how much they are getting individually over the next fortnight. Other Wall Street banks, led by Goldman Sachs, will also be telling their staff how much they earned in the coming days and weeks. General expectations are that bonuses will be flat or down on a year ago, although a small coterie of top bankers will get rises of up to 15 per cent, headhunters predict.
The size of JPMorgan's pay pot emerged in annual and quarterly financial results which showed a 7.3 per cent decline in net income, dragged down by legal costs during the quarter in connection with former client Bernie Madoff's ponzi scheme. Net income in the fourth quarter fell to $5.3bn, on revenue of $24.1bn.
The Wall Street giant has agreed to pay $2.6bn to US authorities and Madoff victims to settle claims. The financier is currently serving a 150-year prison sentence for fraud. US Attorney Preet Bharara, who oversaw the investigation, said the bank had "failed miserably" as an institution in the Madoff case. JPMorgan had a 20-year relationship with Madoff before his arrest in 2008.
In a statement, chairman and chief executive Jamie Dimon, said: "We are pleased to have made progress on our control, regulatory and litigation agendas and to have put some significant issues behind us this quarter.
"We reached several important resolutions – Global RMBS, Gibbs & Bruns, and Madoff. It was in the best interests of our company and shareholders for us to accept responsibility, resolve these issues and move forward."
Over the past year, JPMorgan has paid about $20bn to settle investigations into its activities and already set aside $9.3bn in the previous quarter to cover such payouts. It said yesterday that it would set aside a further $850m in case that was not enough.
As well as the Madoff scandal, JPMorgan, once the darling of Washington DC, has faced down the "London Whale" trading fiasco, which saw it lose $6bn; November's record $13bn settlement with US authorities over the sale of mortgage securities; and, coming up, a bribery investigation into its so-called "sons and daughters" hiring practices in China, where it is alleged to have recruited the offspring of the country's powerful rulers.
However, it remains the biggest player in investment banking, raking in more fees than any rival last year as it worked on the Suntory takeover of GlaxoSmithKline's drinks brands, the sale of Vodafone's stake in Verizon, the Twitter flotation and the Lloyds shares sale.
Goldman Sachs reports profits tomorrow.
Join our new commenting forum
Join thought-provoking conversations, follow other Independent readers and see their replies