KPMG pays women 42% less than men, new figures reveal
Accountancy firm's median gender pay gap is 27  per cent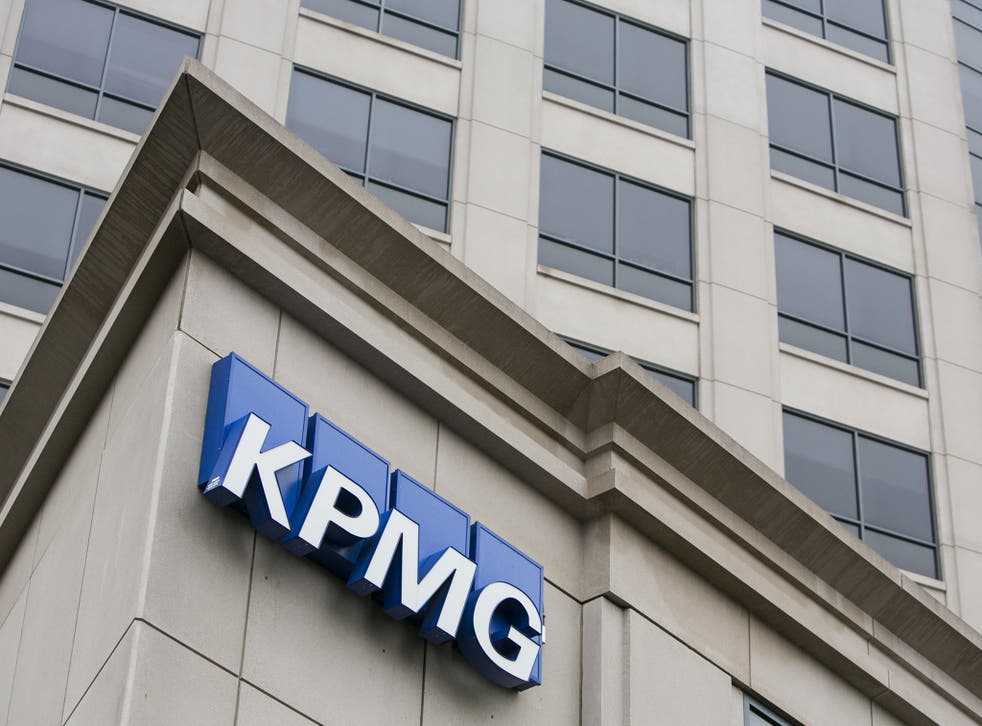 KPMG pays women 42 per cent less on average than men, new figures have revealed.
The accountancy firm's median gender pay gap - the difference between the middle-earning man and the middle-earning woman - is 27 per cent.
Fellow Big Four firm Deloitte reported that it pays women 43 per cent less, on average, than men yesterday, with a median gender pay gap of 15.2 per cent.
The average figure can be skewed by a relatively small number of very high-earning men at partner level. The median figure is less prone to this effect, suggesting unequal pay goes down through the ranks to a greater extent at KPMG than it does at Deloitte.
EY recently revealed that its gender pay gap was 38.1 per cent when partners were included, and a median of 19.5 per cent.
Large accountancy firms have published updated gender pay gap information this week to include partners. The companies have attracted criticism for using a loophole to report figures that did not include partners - who have equity stakes in their companies and are the top earners.
The figures have revealed some of the wider gender pay gaps at large UK firms. Under rules brought in last year all firms with more than 250 employees must report gender pay gap figures by 4 April.
EY published its gender pay gap for the third year in a row in December 2017, which showed a gap of 22.1 per cent (median) and 22.3 per cent (mean).
Bill Michael, Chairman of KPMG in the UK, said: "Like many businesses our gender pay gap is driven by having fewer women in senior roles and it will persist until we reach gender parity across all levels of our firm.
He said KPMG was the first of the big four to achieve gender parity for graduate-level recruits.
"In our senior ranks 29 per cent of people promoted to the partnership in 2017 were women and 40 per cent of our Board members are female," Mr Michael added.
"However, we still do not have enough women in middle and senior management roles and our statistics bear this out."
Register for free to continue reading
Registration is a free and easy way to support our truly independent journalism
By registering, you will also enjoy limited access to Premium articles, exclusive newsletters, commenting, and virtual events with our leading journalists
Already have an account? sign in
Register for free to continue reading
Registration is a free and easy way to support our truly independent journalism
By registering, you will also enjoy limited access to Premium articles, exclusive newsletters, commenting, and virtual events with our leading journalists
Already have an account? sign in
Join our new commenting forum
Join thought-provoking conversations, follow other Independent readers and see their replies