Labour promise to limit high street banks is flawed, says Bank of England governor Mark Carney
Canadian defends bonuses and derides Ed Miliband's plan to give customers more choice by limiting market share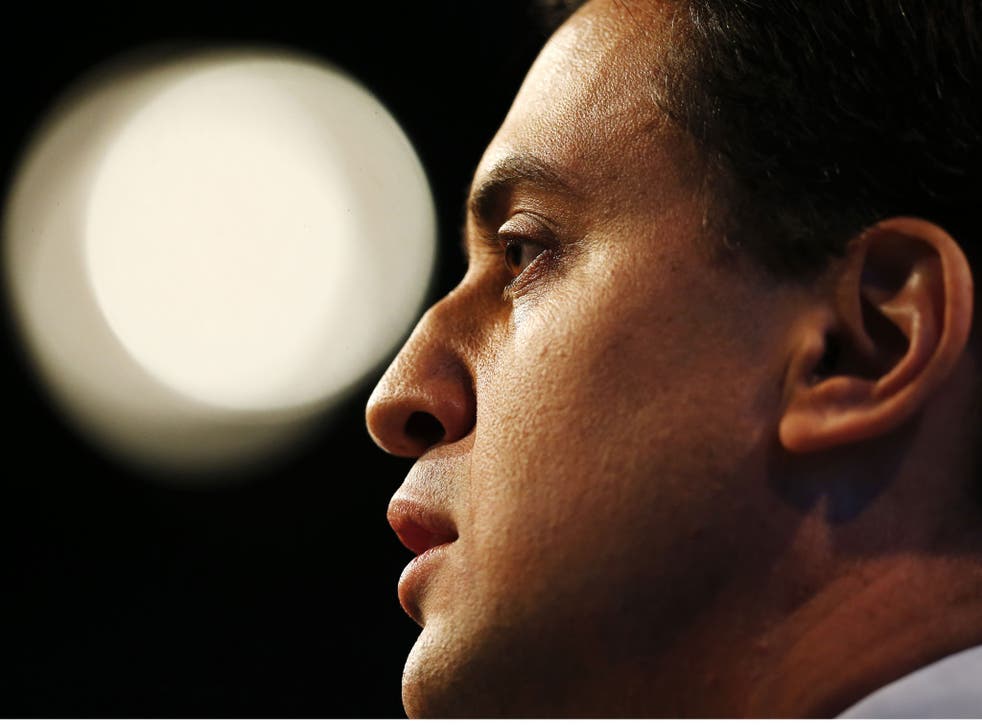 A Labour government would dilute the power of the "Big Five" high street banks by placing a cap on their domestic market share, Ed Miliband will announce on Friday.
The Independent has learnt that a maximum market share would be set by the Competition and Markets Authority. It would base the cap on a series of key tests set by the government.
The move comes after the Prime Minister rejected Labour demands to stop the state-owned Royal Bank of Scotland handing out huge bonuses this year. David Cameron said the Government would veto any increase in the overall pay bill for RBS investment bankers. However, that will not prevent big bonuses because the bank has shed thousands of jobs.
In a keynote speech, Mr Miliband will answer Conservative jibes that he has no long-term economic plan by shifting his sights from the energy firms to the banks. He will call for fundamental reform to allow smaller banks to enter the market, giving consumers more choice and making it much easier to switch banks.
The Labour plan could force the big retail banks to sell off hundreds of branches. At present, HSBC, Barclays, RBS, Santander and Lloyds account for 90 per cent of bank customers and total lending.
But Mark Carney, the Governor of the Bank of England, poured cold water on Labour's big idea. He told the Commons Treasury Committee that a cap on banks' market share would "not result in substantial improvement to competition". He added: "Just breaking up an institution doesn't necessarily create or enable a more intensive competitive structure." The Governor noted that the existence of a 10 per cent limit on banks' market share of deposits in the US had not prevented the development of large and fragile institutions.
Mr Carney also said he was not convinced a "crude bonus cap" was the right way to control pay. The Governor argued that the EU-wide limit on bonuses for bankers earning more than £830,000 to 100 per cent of salary, or 200 per cent if approved by shareholders, was likely to encourage financial institutions to push up their employees' base cash salaries instead – sums which could not be clawed back in the future in the same manner as bonuses awarded in the form of deferred shares.
Chris Leslie, the shadow Chief Treasury Secretary, said that people were more likely to get divorced than change their bank account. "We have got to give customers more choice," he said. "Fees and charges are too high, there's not enough sense of competition and hunger among the banks to serve the customers."
Labour also wants to create a network of regional banks, that would lend money to local businesses so that they could expand and create jobs.
Today, Mr Cameron was on the defensive over the annual round of bankers' bonuses. Ministers want RBS to attract and retain the best bankers in order to boost the prospects of recouping the £45bn taxpayers' bailout. But that may leave the Government exposed to criticism over high bonuses in the meantime.
At Prime Minister's Questions, Mr Cameron promised to limit cash bonuses at RBS to £2,000 for the third year running. However, that would not stop bankers receiving bonuses in shares. He dismissed Mr Miliband's call to ban any bonus worth more than 100 per cent of salary.
Cameron aides said total remuneration at RBS had halved from £2.9bn to £1.4bn. But Labour pointed out that 40,000 jobs had been lost at the bank since the crisis. "It is quite clear that the Government will do nothing to rein in these excessive bonuses," said a Labour source.
Later, a Labour motion calling on the Government to reject any request from RBS to increase the bonus cap was defeated by 304 votes to 242.
George Osborne, the Chancellor, said: "These European rules will not lead to bankers being paid less. What they will lead to is a Fred Goodwin-style situation where you will not be able to get money back off bankers when things go wrong. That is precisely what we have been trying to get away from in Britain."
RBS stressed it had not made any decision on whether to seek shareholder approval to pay the maximum allowable bonus. The majority of European banks are expected to ask shareholders to endorse bonuses at the higher level of up to 200 per cent.
Register for free to continue reading
Registration is a free and easy way to support our truly independent journalism
By registering, you will also enjoy limited access to Premium articles, exclusive newsletters, commenting, and virtual events with our leading journalists
Already have an account? sign in
Register for free to continue reading
Registration is a free and easy way to support our truly independent journalism
By registering, you will also enjoy limited access to Premium articles, exclusive newsletters, commenting, and virtual events with our leading journalists
Already have an account? sign in
Join our new commenting forum
Join thought-provoking conversations, follow other Independent readers and see their replies