LGBT+ workers paid £6,700 per year less than straight workers, survey suggests
YouGov poll of 4,000 staff finds pay gap of 16%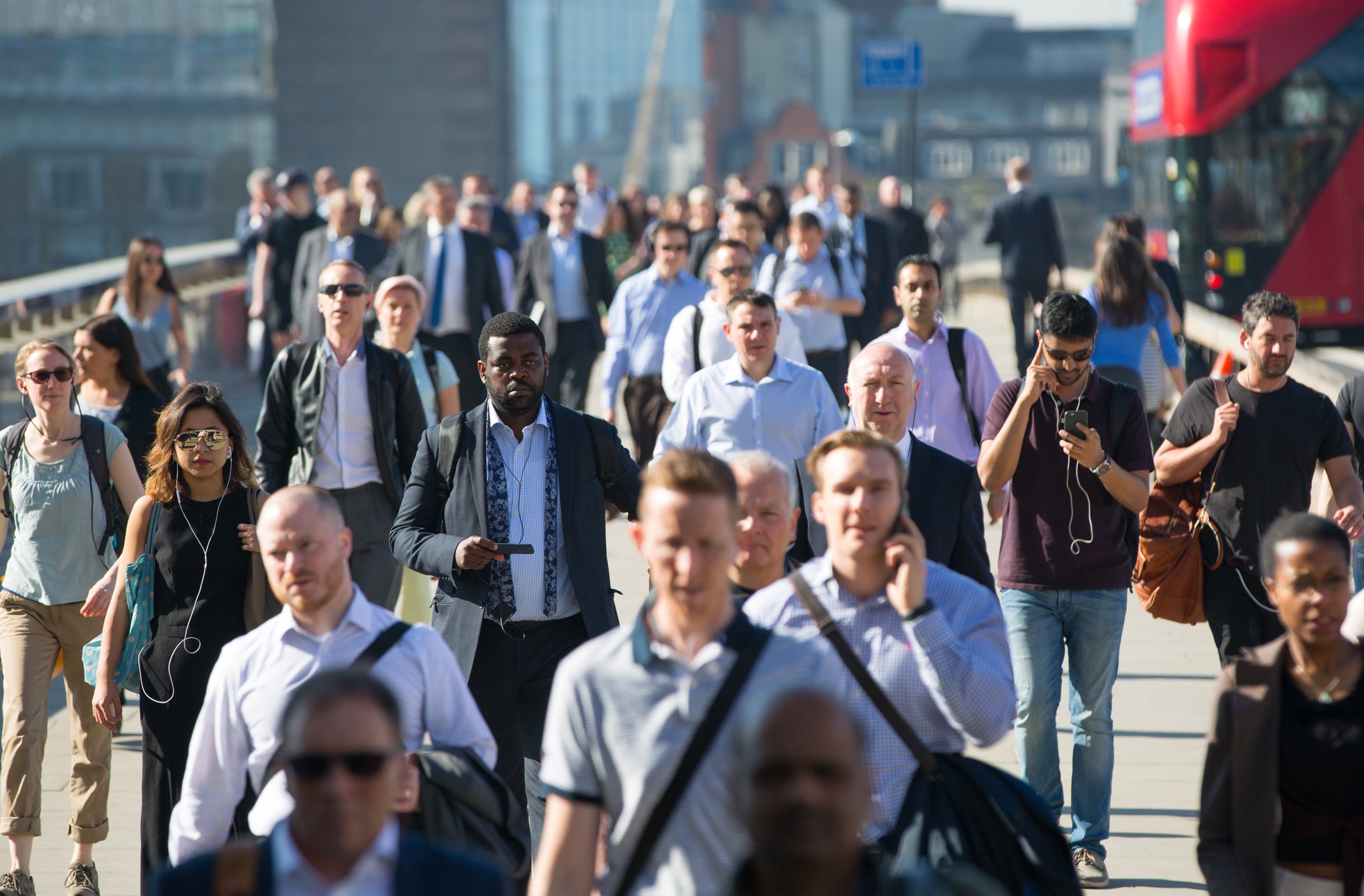 LGBT+ employees take home an average £6,703 less per year than their straight colleagues in the UK, a survey suggests.
A poll of 4,000 staff by YouGov for Linkedin, published to coincide with Pride month, found a pay gap of 16 per cent between straight workers and their LGBT+ colleagues.
It also found that 21 per cent of LGBT+ respondents have experienced verbal abuse at work. More than six in 10 said they have been made to feel uncomfortable while working and more than a third have witnessed homophobic behaviour.
A quarter of all LGBT+ workers surveyed are not out at work, with 28 per cent of those saying they feared being judged by their colleagues and 14 per cent feeling that their chances of promotion would be hindered if they were to come out.
The study also looked at the experiences of the transgender community, for which the income gap against their cisgender counterparts was found to be 14 per cent, or £5,340 of annual income.
Best photos from Pride 2019 around the world
Show all 45
A fifth of transgender respondents admitted to feeling uncomfortable about their identity at work, while almost half of respondents had experienced judgmental comments from colleagues.
To tackle the issues highlighted, respondents called for more to be done at work to accommodate diversity and inclusion, with 68 per cent wanting a more supportive workplace.
Six in 10 LBGT+ people polled also requested more transparency around company inclusion policies and 48 per cent thought that more inspirational leaders telling their stories about coming out at work will help foster a more inclusive working environment.
Currently, 70 per cent of LGBT+ professionals say they have no senior LGBT+ people at work to look up to, a sentiment that is particularly strong for workers in the manufacturing (82 per cent) and construction (80 per cent) industries
Joshua Graff, UK country manager at Linkedin, said: "My experience of coming out at work came much later than coming out to close friends and family.
"Concealing such a huge part of your life from colleagues can be extremely stressful and takes up energy that could be spent excelling at your job. Pride is a fantastic celebration of how far LGBT+ rights have progressed, but the stories shared by LinkedIn members and the results of this research shows that we still have a long way to go."
The social networking company said posts about being out at work had doubled during Pride month which runs from 8 June to 6 July.
Join our commenting forum
Join thought-provoking conversations, follow other Independent readers and see their replies