Libor: three former Barclays traders found guilty in benchmark rate rigging trial
Jay Merchant, Jonathan Mathew, and Alex Pabon, were found guilty by a majority verdict after a 10-week trial at Southward Crown Court
Hazel Sheffield
Monday 04 July 2016 12:17 Comments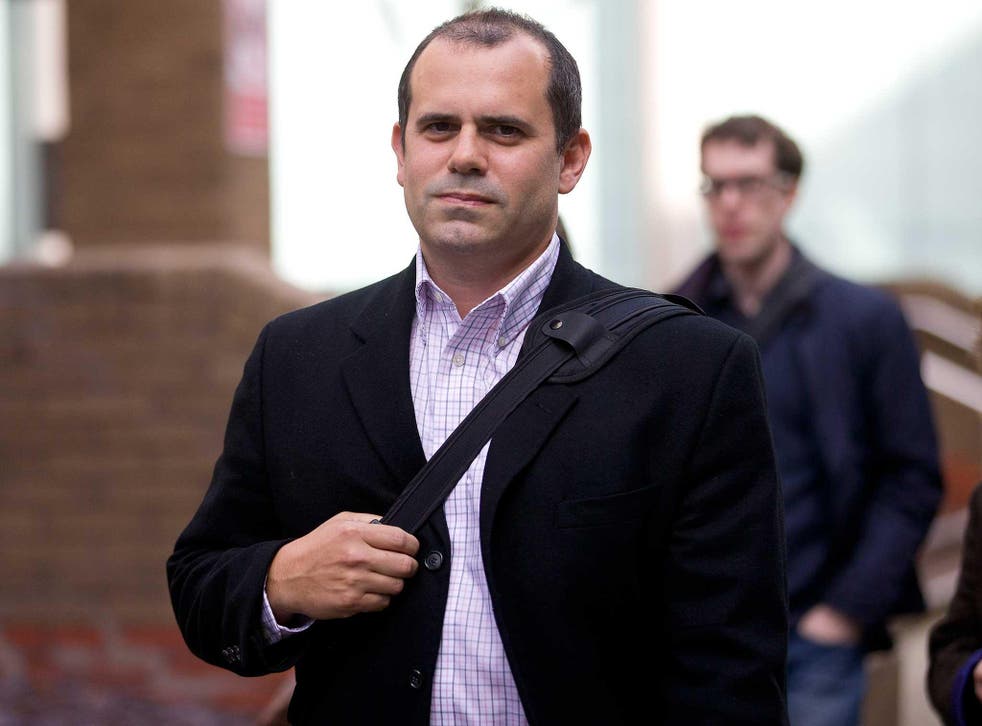 Three former Barclays traders have been found guilty of conspiring to fraudulently manipulate global benchmark interest rates at a trial in London.
Jay Merchant, 45 and born in Calcutta, was convicted unanimously.
Jonathan Mathew, 35, a Libor submitter, and Alex Pabon, 38, were found guilty by a majority verdict after the 10-week trial at Southwark Crown Court.
Peter Johnson, a second submitter who like Mathew was in charge of submitting benchmark interest rates that other trades were based on, had pleaded guilty.
The men are expected to be sentenced on Thursday.
Libor, which stands for the London Interbank Offered Rate, is used as interest rate banks use to lend money to one another.
It is the basis of $450 trillion of contracts and loans globally.
Rate setters conspired to make extra money for themselves and their colleagues by artificially setting rates between June 2005 and September 2007.
Those found guilty told the court that their bosses had sanctioned communications on Libor rates and that requests to rig rates were sent over corporate messaging systems in full view of compliance staff.
The verdict is a victory for the Serious Fraud Office, which has a mixed record at prosecuting white-collar criminals.
Business news: In pictures

Show all 13
Tom Hayes became the first successful SFO Libor conviction. The former UBS and Citgroup trader was found guilty for his role in Libor last August and is serving an 11-year sentence.
However the SFO failed to get a further six former brokers prosecuted for conspiring with Hayes. Those brokers were cleared in January.
David Corker, partner at Corker Binning, said questions remain about the way in which the Libor prosecutions were brought after loud political pressure.
"They were about conduct widely condoned or encouraged at the time in a broken, poorly regulated system and these defendants were foot soldiers for the most part in a global financial system beyond their full understanding," Corker said.
"The convictions strike the harshest of warnings for those operating at relatively junior levels in financial markets," he added.
Additional reporting by Reuters
Register for free to continue reading
Registration is a free and easy way to support our truly independent journalism
By registering, you will also enjoy limited access to Premium articles, exclusive newsletters, commenting, and virtual events with our leading journalists
Already have an account? sign in
Join our new commenting forum
Join thought-provoking conversations, follow other Independent readers and see their replies