Living wage: Gulf opens up over pay between UK's most profitable retailers
Firms will only have to pay the "national living wage" to staff aged 25 or over when it starts in April. Under half of top retailers have so far promised to pay all staff the same rate for the same work, regardless of age. Simon Neville reports on the new pay divide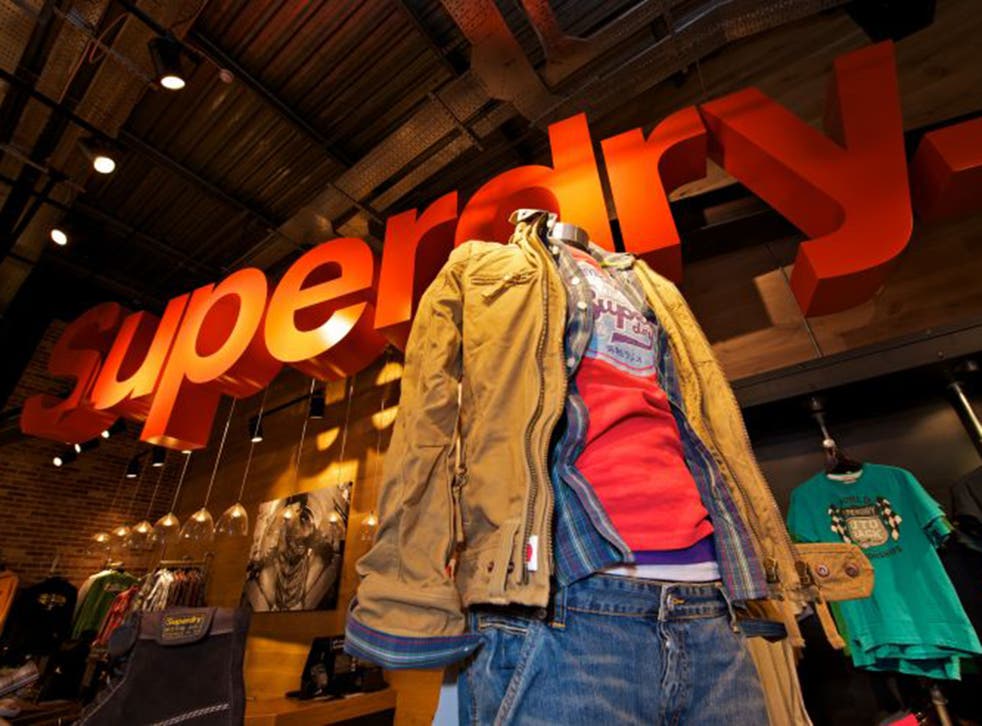 A huge gulf is opening up over pay between some of the UK's most profitable retailers ahead of the Government's introduction of the so-called national living wage (NLW).
The new rules, due to come into force next April, mean staff over 25 years old will earn a minimum of £7.20 an hour, rising to £9 by 2020.
Some retailers have promised to pay staff the same regardless of age; however, a large number are either refusing or have not made up their minds, with just over four months to go.
An investigation by The Independent has found that 16 of the UK's biggest chains will offer staff under 25 the same rate of pay as those above, but 23 major retailers will save millions by paying younger staff less.
The Independent asked 40 retailers whether a new starter under 25 would earn £7.20 an hour or more from April next year. Next, WH Smith, Halfords and Poundland all said they would not offer pay parity, despite earning combined pre-tax profits of £873.4m.
Next is set to be one of the biggest beneficiaries of the age cap, which is supposed to help reduce the level of unemployment by making younger people cheaper to hire.
The fashion chain, run by the Conservative peer Lord Wolfson, told The Independent that 55 per cent of its staff are under 25, compared with a UK average of 33 per cent, and it would not offer younger workers the higher wages despite making some of the biggest profits on the high street. Last year its profits hit £635m and the company handed back millions to shareholders in special dividends.
By comparison, its fierce rival Marks & Spencer said it would offer the same pay to staff under 25 as those over 25. A spokesman said: "All our trainees, including those under 25, will be paid £7.20 from April 2016. Once training is completed, colleagues move to our permanent customer assistant rate of £7.41, again regardless of age."
Next has been criticised for its employment practices in the past, although store salaries have increased 42 per cent in the last three years. Earlier this year, staff claimed they were forced to take pay cuts to work on Sundays, which had traditionally paid more.
Business news: In pictures

Show all 13
A further 15 retailers said they had not decided whether they will pay staff under 25 the same pay – including Currys PC World, B&Q, Zara, Topshop's owner Arcadia and Debenhams – leaving thousands of younger workers wondering whether they can expect a pay rise next year.
Sports Direct was one of the companies that said no decision had been made. However, the chain, owned by billionaire Mike Ashley, has been criticised in the past for its extensive use of zero-hours contracts, which give workers no guaranteed fixed hours.
Industry experts have suggested that the decision by some to not offer pay parity could be short-sighted.
Nick Hood, business risk adviser at Opus Restructuring and founder of Company Watch, warned: "It's short- sighted in commercial terms to not pay the same across the board and those who are not going to do it will end up with the less talented staff – which has serious implications for customer service.
"Also, what's to stop some putting staff on zero-hours contracts and when they hit 25, telling them they are no longer wanted? If you're a reasonably employable retail savvy kid, why would you not go to another place?"
Most of the big supermarkets have agreed to pay under 25s the same as over 25s, with Aldi, Lidl, Morrisons, Sainsbury's, Tesco and Waitrose all confirming this. However, the UK's second biggest supermarket, Asda, said it remains undecided. When asked last week, Andy Clarke, the chief executive, refused to promise better pay for younger staff.
By comparison, Aldi recently revealed it plans to pay its staff at least £8.40 an hour from February, or £9.45 an hour for workers in London. Lidl has offered similar pay.
A handful of retailers refused to answer The Independent's questions, including Boots, BHS, Primark, H&M and New Look.
However, staff in those stores that were approached said they were unaware that under 25s would earn the higher amounts.
The revelations come as the retail industry pushes for the Government to overhaul the business rates system in tomorrow's Autumn Statement, warning that if this is not addressed then major lay-offs could be expected in the sector.
A spokeswoman for the British Retail Consortium said: "The pay differential is the problem of the Chancellor's making.
"It's not something the retailers asked for, and the results show there will continue to be different policies that are subject to review; but the greater problem is without a business rates review, although we will be paying the [Chancellor's national] living wage, it could be to fewer people in the industry."
Join our new commenting forum
Join thought-provoking conversations, follow other Independent readers and see their replies