Lloyds, Goldman Sachs, Donald Trump: Business News in brief 10 November
British bank cuts more jobs; Goldman considers moving London staff to Frankfurt; European carmakers fearful of new president's impact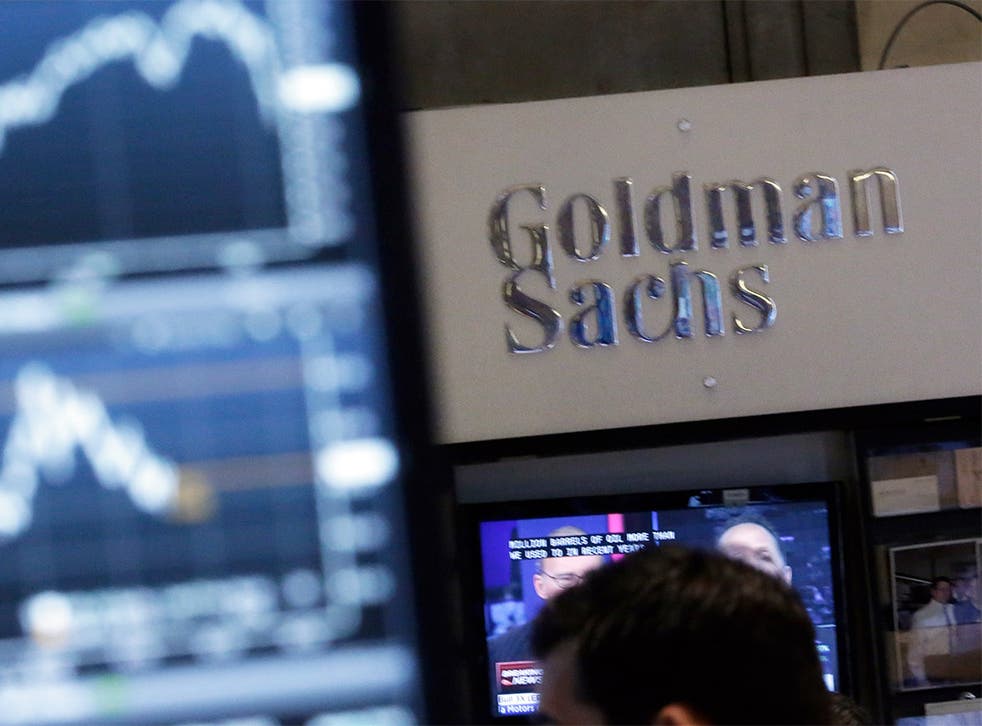 Further lay-offs at Lloyds
Lloyds Banking Group is to cut a further 520 jobs as part of a three-year restructuring plan aimed at cutting costs and improving returns for shareholders. The latest lay-offs will affect workers in divisions including retail, commercial banking, insurance, and consumer finance, the bank said on Wednesday. These follow on from about 5,500 net job cuts the bank has already made in 2016. The net total of cuts is inclusive of 145 new roles that will be created across those business areas, Lloyds said.
A spokeswoman for the bank said all affected staff had been briefed by managers on Wednesday and the bank had notified workers' union Unite, which has been critical of past Lloyds job cut announcements. The bank also said it would close 49 branches, beginning in the first quarter of next year, and introduce a new mobile banking service in some areas affected by the branch closures. Lloyds has closed 153 branches so far this year, the spokeswoman said. On 26 October, the bank reported third-quarter profits largely unchanged from a year ago, defying expectations of a squeeze on earnings after Britain's surprise vote in June to leave the European Union. Lloyds shares were down 0.5 percent on Wednesday, in line with slight losses at other British banks following the result of the presidential election in the United States.
Reuters
Goldman Sachs considers Frankfurt move
Goldman Sachs is considering shifting some of its assets and operations from London to Frankfurt, three people familiar with the matter said, as it tries to secure access to the EU market when Britain leaves the bloc. The US investment bank is examining the step as a way to qualify for supervision by the European Central Bank, putting some of its operations under the watch of the eurozone's main banking supervisor. Coming under the ECB's jurisdiction should allow it to continue selling its services to clients across the eurozone and wider EU post-Brexit, according to one person with knowledge of the matter.
However, this is uncharted legal territory and the sources said Goldman had not yet taken any decision on the matter. "Moving under ECB supervision in Frankfurt is one of the options the bank is considering," one of the people said. Another said Goldman had held talks about such a step with ECB officials in Frankfurt. The plans being examined would shift Goldman's European presence towards the centre of the eurozone, representing a blow to London's status as a global financial centre and a coup for Frankfurt, a small city that is Germany's own finance capital. A spokesman for Goldman Sachs said there were "numerous uncertainties" about the outcome of Brexit negotiations. "We continue to work through all possible implications of the Brexit vote," he said. "We have not taken any decisions as to what our eventual response will be."
Reuters
European car makers fear Trump fallout on trade
Germany's mighty car makers wasted little time on Wednesday in voicing concern that Donald Trump's election as US president may damage trade, and with it their business. "It is to be feared that the United States under a new president, just like China, will mainly focus on their own economy at the expense of international trade flows," said the VDA, an association representing Volkswagen, BMW and Daimler along with other manufacturers and suppliers. Mr Trump's surprise victory will rattle groups including BMW that have invested heavily in Mexican production to serve the US market, as well as posing a potential threat to investments by Renault and PSA in Iran.
During his campaign, the real-estate tycoon pledged to unpick the North American Free Trade Agreement (NAFTA) as well as a breakthrough nuclear pact with Tehran, saying both were among the worst deals ever made. Volkswagen boss Matthias Mueller said in Munich he hoped Mr Trump's election would not prove "more detrimental" to the company, as it negotiates a costly US civil settlement after admitting it cheated emissions tests. Mr Trump has threatened to renegotiate NAFTA and slap tariffs on Mexican car imports to protect US factory jobs, potentially forcing car makers to rethink heavy investments. The protectionist message resonated with blue-collar voters in "rust belt" states such as Pennsylvania and Ohio, who helped propel Mr Trump to victory.
Reuters
Ford vows to work with Trump after Mexico criticism
No. 2 US car maker Ford, which has endured scathing criticism from Mr Trump over its Mexican investments, on Wednesday congratulated him on his election victory and vowed to work with the President-elect. "We agree with Mr Trump that it is really important to unite the country, and we look forward to working together to support economic growth and jobs," Ford spokeswoman Christin Baker said. Mr Trump repeatedly said during the campaign that if elected he would not allow Ford to open a new plant in Mexico and would slap hefty tariffs taxes on Ford vehicles. Ford shares dropped 2.6 per cent to $11.18 on Wednesday.
Ford said in April 2015 it planned to invest $2.5bn to build two new plants in Mexico, adding 3,800 jobs. At his campaign kickoff speech in June 2015, Mr Trump said he would call Ford chief executive officer Mark Fields to explain the "bad news". "Let me give you the bad news: Every car, every truck and every part manufactured in this plant that comes across the border, we're going to charge you a 35 per cent tax," Mr Trump said then.
Reuters
World's richest people lose $41bn on Trump win
Mexico's wealthiest person lost $5.1bn in the wake of Donald Trump's stunning upset over Democratic rival Hillary Clinton. Carlos Slim, who is the fifth richest person in the world, shed 9.2 percent of his fortune after the peso sank as much as 12 per cent on the news. Mr Slim led declines of $41bn on the Bloomberg billionaires index at the start of US trading on Wednesday. The Standard & Poor's 500 Index was down 1.1 per cent and stock markets across the globe wavered on news that the New York real-estate mogul would become the 45th US president. The index decline almost reversed the $57bn increase the world's richest saw earlier in the week when markets rose on expectations that Ms Clinton would prevail. The 10 Mexican billionaires on the index dropped a combined $6.5bn in early trading. US billionaires, who account for one third of the Bloomberg wealth ranking, had the biggest dollar loss, falling $9.3bn.
Bloomberg
UK trade deficit narrows in third quarter
Britain's trade deficit with the rest of the world narrowed in the three months to September, offering a boost to third-quarter growth, after a hefty fall in sterling following Britain's vote to leave the EU. However, the trade deficit in goods heavily overshot economists' expectations in September alone, driven in part by a record deficit with the EU, and the Office for National Statistics said there was little direct evidence so far of currency effects on trade. The ONS said Britain's total trade deficit narrowed to 11bn pounds in the third quarter from £12.7bn in the April-June period, which was the highest since the end of 2013. The deficit in goods alone narrowed to £33.2bn in the third quarter, but for September it widened to £12.7bn, above all forecasts in a Reuters poll. August's estimate of the goods trade deficit was revised to £11.1bn from £12.1bn.
Reuters
Dimon says world needs to pay heed after shock results
Donald Trump's surprise victory in the US presidential election and the UK's vote to leave the European Union reflect frustration with a lack of economic opportunity that shouldn't be ignored, JPMorgan chief executive Jamie Dimon said. "We are going through a period of profound political and economic change around the world, and American citizens showed that deep desire for change in voting to elect Donald Trump as the 45th President of the United States," Mr Dimon said on Wednesday in a memo to employees. "We need to listen to those voices." Mr Dimon called for collaboration between public and private stakeholders, a frequent theme in his public remarks. Last month, he was one of the few Wall Street leaders to indicate a presidential preference when he said, discussing his hopes for the next president, that "she reaches across the aisle."
Bloomberg
Join our new commenting forum
Join thought-provoking conversations, follow other Independent readers and see their replies