Lloyds sells 50% of TSB to Sabadell for £1.7bn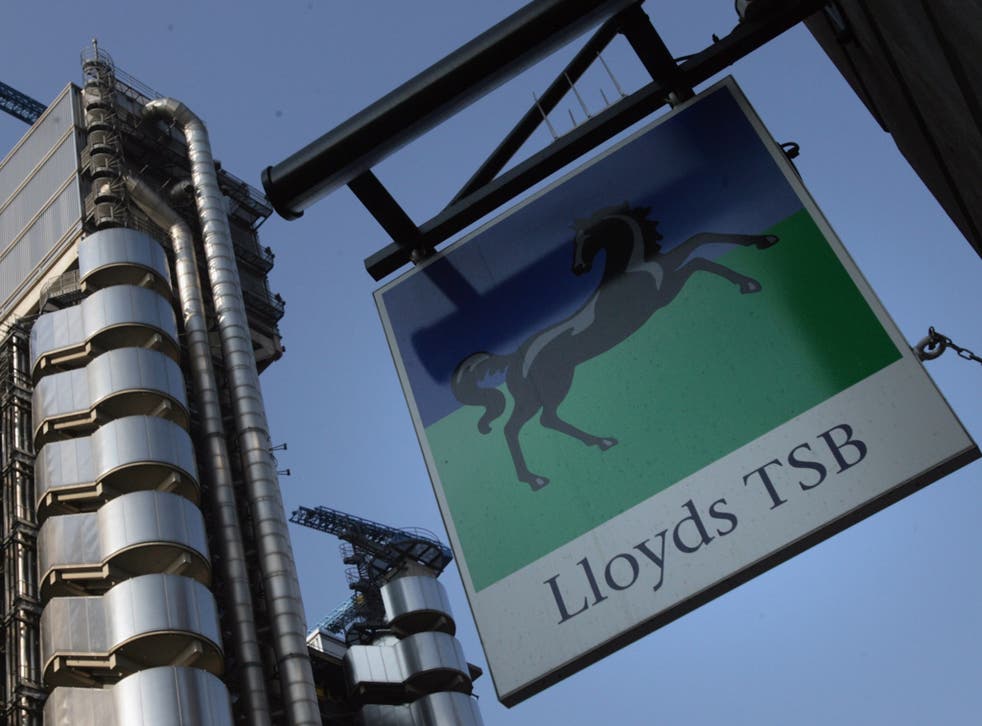 Lloyds Banking Group, the taxpayer-backed lender, has agreed the £1.7bn takeover of its former offshoot TSB, bringing an end to more than five years of trying to sell off the 632 branches.
The Spanish bank Sabadell yesterday formalised the 340p-a-share offer that it first indicated last week. Lloyds has agreed to sell a 10 per cent stake in TSB and to accept the bid for its remaining 40 per cent stake.
The offer is at a 31 per cent premium to the 260p price at which TSB floated on the stock market last year. That means Lloyds will collect around £1.5bn in total for the business.
Lloyds was ordered to sell 632 branches by the European Commission in 2009, as a direct result of its £20bn taxpayer bailout.
An attempt to sell them to the Co-op Bank for £750m collapsed in 2013 after the mutual lender found a £1.5bn black hole in its balance sheet. Under EU rules, Lloyds had to be completely out of TSB by the end of this year.
As part of the deal, Lloyds will give Sabadell £450m to pay for transferring to the Catalan bank's IT systems. In total, Lloyds will have spent £2.64bn offloading TSB.
Sabadell's chairman, Josep Creus, said: "The UK is politically welcoming for challenger banks and we believe that we can expand TSB more quickly than it could on its own. We like the brand and will keep it. TSB employees should not be worried about their future. We want to grow the bank."
Paul Pester, the chief executive of TSB, who will continue to run the business under its Spanish owner, said: "The offer from Sabadell represents a significant endorsement of TSB's progress since its IPO. It provides TSB shareholders with the opportunity to receive today in cash the value that would otherwise be unlocked over time as TSB executes its strategy."
Lloyds has committed to paying private investors in TSB the equivalent of the bonus shares they would receive in June if the deal has not been completed. That will cost it about £4m.
Lloyds' chief executive, Antonio Horta-Osorio, said: "This is a significant and positive step for the group and will enable us to meet our commitments to the European Commission, well ahead of its mandated deadline."
The sale of TSB is also good news for the Chancellor, George Osborne, who revealed plans in the Budget to raise another £9bn from selling off Lloyds shares. That would cut the taxpayer stake from 23 per cent to around 7 per cent.
Sabadell becomes the second Spanish owner of a big British bank; Santander took over Abbey National 11 years ago.
Register for free to continue reading
Registration is a free and easy way to support our truly independent journalism
By registering, you will also enjoy limited access to Premium articles, exclusive newsletters, commenting, and virtual events with our leading journalists
Already have an account? sign in
Register for free to continue reading
Registration is a free and easy way to support our truly independent journalism
By registering, you will also enjoy limited access to Premium articles, exclusive newsletters, commenting, and virtual events with our leading journalists
Already have an account? sign in
Join our new commenting forum
Join thought-provoking conversations, follow other Independent readers and see their replies