Lloyds slumps into the red in the second half
Bank seeks to justify chief's £1.7m bonus by 'looking at the year as a whole'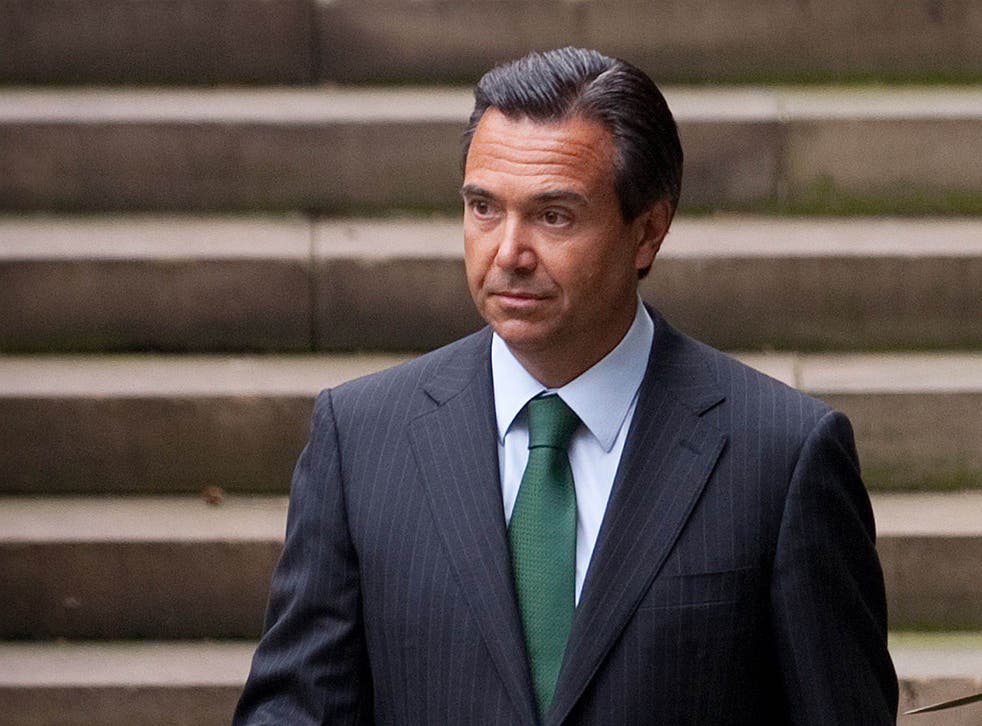 Lloyds Banking Group plunged into the red in the second half of last year as it upgraded technology to the "most significant operational risk" facing the bank in the wake of January's outage that interfered with credit and debit card payments.
The bank trumpeted a statutory pre-tax profit of £415m – the first since its 2008 bail out – and said it encouraged people "to look at the year as a whole", as the chief executive Antonio Horta-Osorio took a £1.7m bonus and declared the state-backed bank ready for privatisation.
But Ian Gordon, banking analyst at Investec, said breaking the year into quarters revealed a starkly different picture, made up of "a large one-off-driven profit in quarter one, nothing in quarter two, and heavy losses in quarters three and four".
He said: "This simple fact has seemingly been obscured by spin over the past two quarters (or through use of year-to-date numbers conveniently repeating the Q1).
"Today you can't ignore the reality: attributable profit in half one, 2013, was £1,560m… Attributable loss in half two, 2013, was £2,398m, so attributable loss for the year of £838m."
Attributable profit is what is left for shareholders after provisions such as that for PPI compensation, other write-offs and tax are factored in.
These numbers put a different gloss on the results to that preferred by Lloyds. It steered reporters to the bank's £2.9bn "underlying profit" at the first half, which reached £6.2bn by the end of the year.
But critics of this number point out that provisions to cover various scandals and regulatory issues are becoming so regular that they shouldn't just be stripped out as "one-offs" as many banks prefer to do.
The "real" numbers, after including all costs, also throw a new light on Mr Horta-Osorio's bonus, which he said was merited by the bank's "performance" and on the 8 per cent overall hike in staff bonuses to £395m.
David Hillman, a spokesperson for the Robin Hood Tax group, which campaigns for a tax on banks' financial transactions, said: "It's disgraceful that a bailed-out bank gets fined billions for ripping off its customers, but still pays out lottery-sized sums to its top staff. In what other industry would this be allowed to happen?"
Andrew Tyrie, the chairman of the Parliamentary Commission on Banking Standards, gave a more measured response but he noted that the transition to "normality" at Lloyds had "taken longer than many expected".
"It will only be complete once Lloyds has been fully returned to private sector ownership and is clear of the legacy of past misconduct."
Future returns to the private sector of the Government's stake – still at 33 per cent – could be complicated by further IT issues. Lloyds made IT the "most significant" operational risk in the most recent figures.
Last month's glitch hit transactions made by ATMs and debit cards issued by Halifax, Lloyds, Bank of Scotland and TSB. The latter is due to be spun off.
It was caused by the failure of two out of seven computer servers. Lloyds has more than 30 million customers, and is by far the biggest UK retail bank.
Join our new commenting forum
Join thought-provoking conversations, follow other Independent readers and see their replies