Local employers take fight to Gatwick over second runway plan
Exclusive: Local firms dispute airport's claims that expansion would be good for the area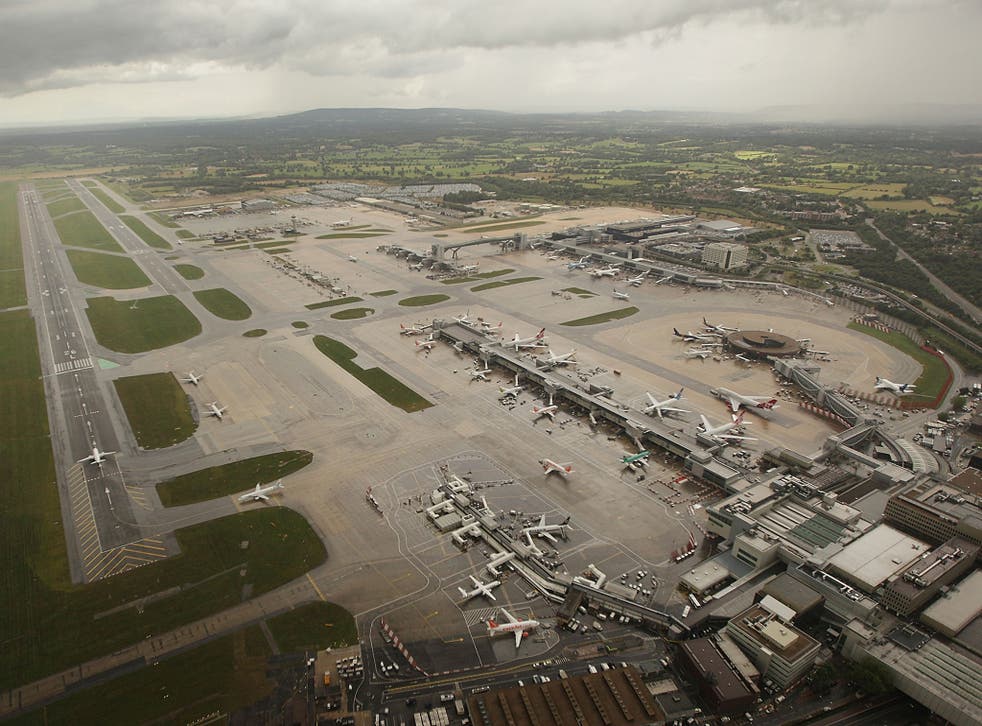 Gatwick airport's claims that a £7.8bn second runway would boost business and create 120,000 jobs have been challenged by owners of local companies who fear expansion could damage them badly.
The West Sussex airport is duking it out with Heathrow for an extra runway, but the Government has delayed choosing a winner until after the EU referendum in June.
Although the Airports Commission last year recommended expanding Heathrow, ministers have prevaricated in the wake of opposition from MPs in their own party, while Gatwick has been pushing its economic case. Executives have argued that a second runway would boost the local economy by £1.73bn and provide a proper competitor to Heathrow. They have also been boosted by the support of a coalition of businesses known as the "Gatwick diamond".
But, in what anti-expansion campaigners are hailing as a breakthrough, local employers told The Independent that the construction of the runway would hurt them.
Tony Read, who employs 55 people at his local firm, Business Car Contracts, fears new jobs will raise wage expectations. He said: "This is not a part of England that needs extra jobs and a second runway will create more wage inflation, because the airport tends to pay more for unskilled and semi-skilled workers. It's unhelpful for local businesses and rail and roads are already at full capacity."
Gevin White is managing director at a neighbour to the proposed runway, Co-ordination Catering Hire, which employs 25 people at peak times. He said: "If the second runway goes through, where will my business relocate to? So far the management of Gatwick... has not contacted me."
Sally Pavey, chairman of the Communities Against Gatwick Noise Emissions campaign group, said: "At last local businesses are starting to realise what a second runway at Gatwick will mean for them. It's not going to be all good news for them."
Business news: In pictures

Show all 13
A Gatwick spokesman said: "We understand that existing local landowners and businesses want to know how they will be affected. An 'engagement charter' is in place, which sets out how Gatwick will provide one-to-one support and compensate those affected should Gatwick get the green light to expand. The 120,000 new jobs associated with an expanded Gatwick would be dispersed across London and the South-East."
Although the arguments have centred on a second runway at Gatwick and a third for Heathrow, another, relatively disregarded, option is now thought to be receiving serious consideration. Under the "Heathrow Hub" proposal, the airport's northern runway would be lengthened, allowing aircraft to land and take off from the strip at the same time.
Register for free to continue reading
Registration is a free and easy way to support our truly independent journalism
By registering, you will also enjoy limited access to Premium articles, exclusive newsletters, commenting, and virtual events with our leading journalists
Already have an account? sign in
Register for free to continue reading
Registration is a free and easy way to support our truly independent journalism
By registering, you will also enjoy limited access to Premium articles, exclusive newsletters, commenting, and virtual events with our leading journalists
Already have an account? sign in
Join our new commenting forum
Join thought-provoking conversations, follow other Independent readers and see their replies