London property market stutters as demand for homes eases
Selling a home in the capital is harder has got tougher thanks to slowing economic growth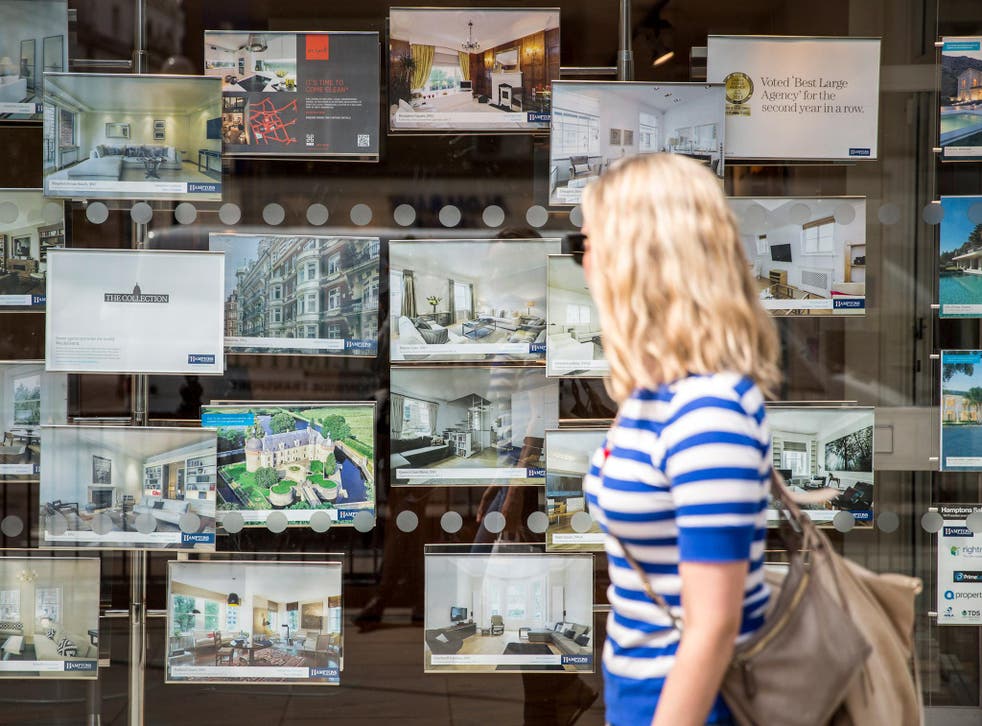 London property sellers are reining in their expectations as demand for homes continues to ease and the slowdown across the market shows few signs of letting up.
Asking prices in the city rose 1.6 per cent in August over the past year, Rightmove said on Monday. While that's up from the July pace, its well below a 2014 peak above 20 per cent and only the second time this year the annual rate of increase has topped 1 per cent. On the month, prices fell 1.9 per cent amid a traditional summer lull.
The UK property market has softened in the past year, with tax changes, Brexit, political uncertainty, slowing economic growth and a squeeze on consumers all cited as reasons.
London has been worst affected, with figures from Acadata last week showing that sale prices in the capital fell for a third consecutive month in June.
Nationally, the market has held up better, according to Rightmove. While asking prices were down 0.9 per cent in August from July, the annual gain accelerated slightly to 3.1 per cent.
Within London, asking prices have been most resilient in the trendy eastern borough of Hackney, close to the financial district, Rightmove said. They rose 8.9 per cent over the past year to an average of £686,663. Those in the western riverside suburb of Hammersmith and Fulham have been hardest hit -- down 6.4 per cent to £915,264.
Despite flagging values across prime London, sellers in London's two top-priced neighbourhoods have raised asking prices in the past year. Kensington and Chelsea and the City of Westminster, where the average property is about £2m, saw increases of 7.2 per cent and 8.1 per cent.#
Bloomberg
Join our new commenting forum
Join thought-provoking conversations, follow other Independent readers and see their replies