London's iconic red buses to run on coffee in bid to cut emissions
Bio-bean has partnered with thousands of coffee shops across the UK such as Costa and Caffe Nero to collect used grounds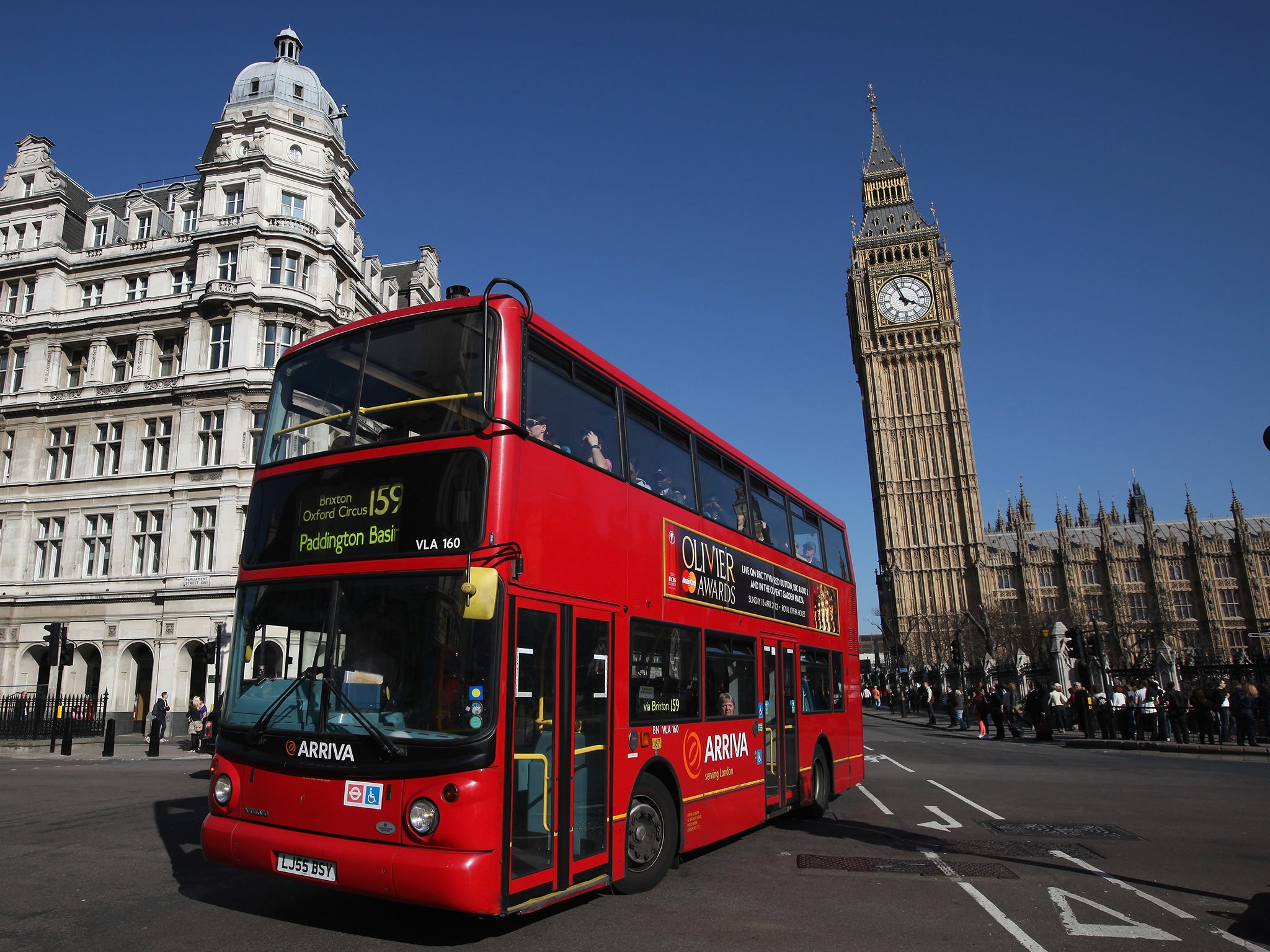 London's iconic red double-decker buses will soon run on a biofuel partially made from old coffee grounds.
The fuel will be supplied by a demonstration project set up by Bio-bean, a London-based company that joined with Shell on the initiative. It will produce 6,000 litres (1,583 gallons) a year of the fuel.
"It's got a high oil content, 20 per cent oil by weight in the waste coffee grounds, so it's a really great thing to make biodiesel out of," said Arthur Kay, founder of Bio-bean, in a phone interview.
As public pressure mounts against using food for fuel, companies are increasingly focusing on biofuels made from waste such as used cooking oil and inedible plants. Some crops such as corn and sugarcane are made into ethanol to be burned in engines, with sizable markets in some parts of the U.S. and South America.
Bio-bean has partnered with thousands of coffee shops across the UK such as Costa Coffee and Caffe Nero to collect used grounds. The UK produces 500,000 tonnes annually, according to Mr Kay. Caffe Nero's parent company is Italian Coffee, based in London.
It will then be converted into a biofuel at the company's factory in Cambridgeshire and blended with ordinary diesel with the finished product at 20 per cent. It will then be shipped to a central tank where London buses refuel.
The company also makes a solid biomass pellet and briquette to be used in home heating and in stoves, producing 50,000 tons per year.
"It's also a good feedstock for our other products for instance because its packed full of energy, they have a higher calorific content than wood," Kay said.
Bio-bean was founded in 2013 and has received funding from the UK government, Shell and private investors. It is planning to expand throughout the UK and eventually to continental Europe and the US.
"We're basically looking for places where they drink a huge amount of coffee," Mr Kay said. "Our primary expansion plans are based around where there are instant coffee factories."
Bloomberg
Join our commenting forum
Join thought-provoking conversations, follow other Independent readers and see their replies