London terror attack shows tech firms 'must get their house in order' says UK's top police officer Craig Mackey
'If you are going to have an ethical statement and talk about operating in an ethical way, it actually has to mean something,' Acting Metropolitan Police Commissioner says
Ben Chapman
Wednesday 29 March 2017 16:17 Comments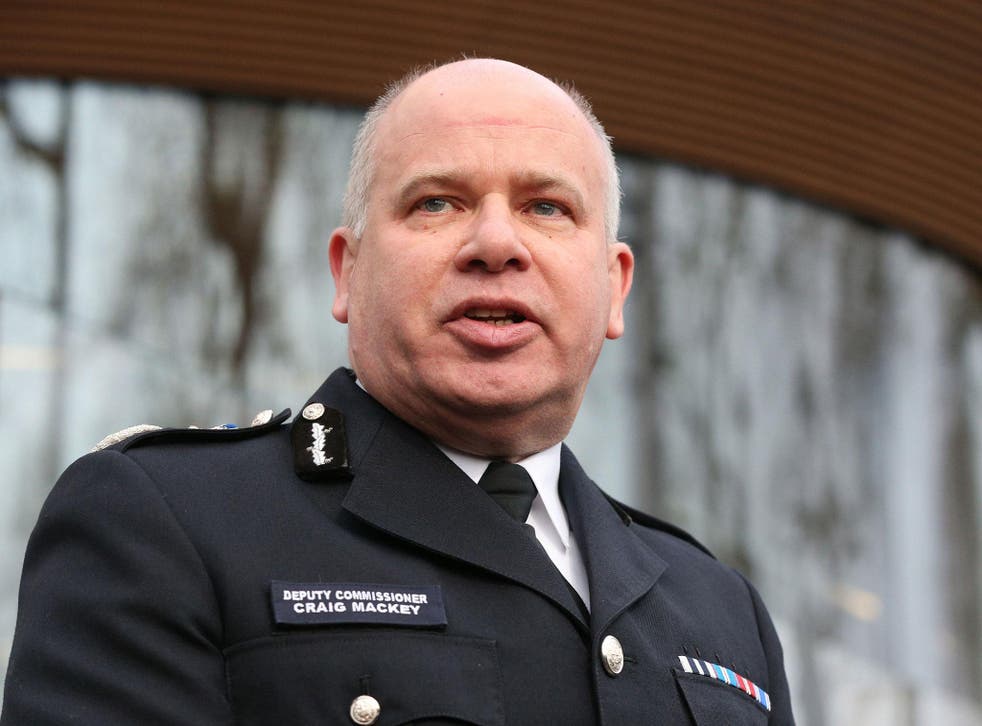 The London terrorist attack was a "wake up call" for technology companies, the head of the Metropolitan Police said on Wednesday.
Tech giants including Google and Facebook have come under fire recently for not doing enough to stop extremist content being hosted on their networks
"I think these sorts of incidents and the others we've seen in Europe are probably a bit of a wake-up call for the industry in terms of trying to understand what it means to put your own house in order," Acting Chief Commissioner Craig Mackey told the London Assembly's police and crime committee.
"If you are going to have an ethical statement and talk about operating in an ethical way, it actually has to mean something. That is the sort of thing that obviously politicians and others will push now," he said.
He said the Met had a whole team that spends most of its time working to taking down extremist content, but it could not access all material.
Google, which owns YouTube, has come in for particularly heavy criticism in recent weeks after it emerged companies' adverts had appeared next to videos promoting hate crimes, extremism and racism. Hundreds of firms as well as the UK government have suspended advertising with the company until it can give reassurances that it will crack down on the issue.
Last week, Google publicly apologised and said it would commit more resources to clamping down on extremist content.
Mr Mackey, who witnessed the fatal attack, also reiterated concerns voiced by the Home Secretary, Amber Rudd this week, that secure communication platforms can hamper terrorism investigations.
He said that with an attack such as the one on Westminster, there was an "enormous amount of information to dig through, some in encrypted applications, some in easier to analyse formats".
"We work hard with the industry to highlight the challenges of these very secure applications," Mr Mackey said. "It's a challenge when you are dealing with companies that are global by their very nature because they don't always operate under the same legal framework as us."
Firms will be asked at a meeting this week by the Government what they are doing to combat terrorists' use of their products.
It has emerged that the killer, British Muslim convert Khalid Masood, used the messaging service WhatsApp just minutes before slamming his car into the crowds on Westminster Bridge.
On Monday the Home Secretary said: "It's completely unacceptable. There should be no place for terrorists to hide.
In pictures: Westminster attack

Show all 9
"We need to make sure that organisations like WhatsApp, and there are plenty of others like that, don't provide a secret place for terrorists to communicate with each other ...
"On this situation we need to make sure that our intelligence services have the ability to get into situations like encrypted WhatsApp."
Technology companies have said that they use secure features such as end-to-end encryption to protect users' privacy. This means that even the companies themselves cannot see the messages, only the sender and recipient can read them.
Register for free to continue reading
Registration is a free and easy way to support our truly independent journalism
By registering, you will also enjoy limited access to Premium articles, exclusive newsletters, commenting, and virtual events with our leading journalists
Already have an account? sign in
Join our new commenting forum
Join thought-provoking conversations, follow other Independent readers and see their replies