Lotus has mountain to climb as debts pile up
Malaysian owners face threats of legal action from unpaid suppliers while losses run into millions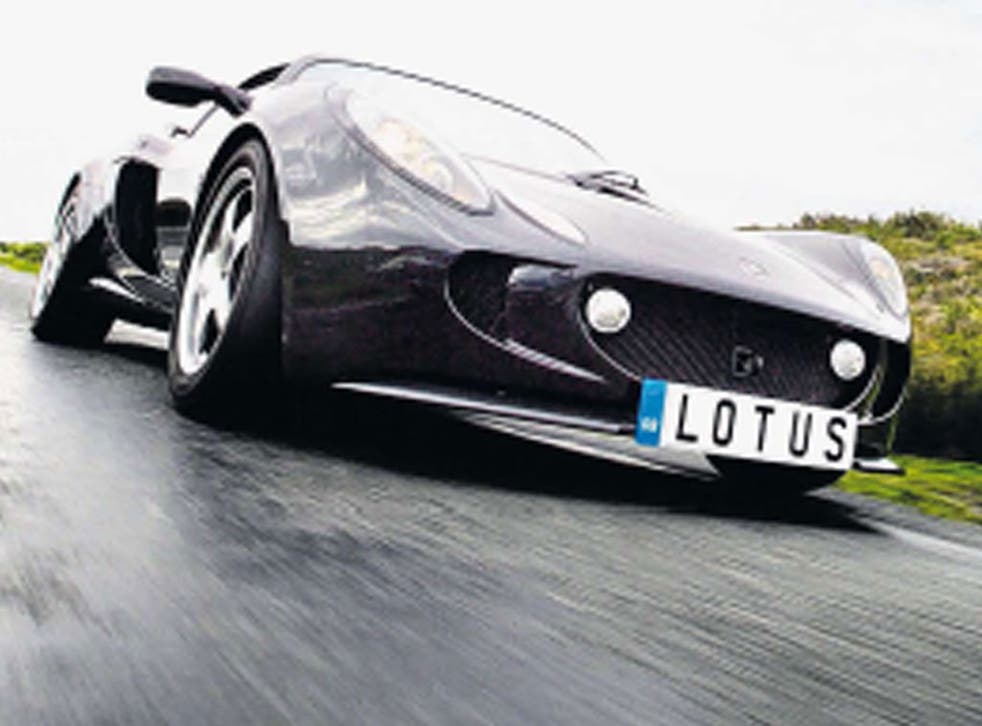 The scale of the problems facing Lotus Cars was laid bare yesterday with new information showing that its Malaysian owner is facing legal action from a number of suppliers over non-payment of debts – said to total £23m – and has asked the Inland Revenue to delay tax payments to conserve cashflow.
DRB-Hicom, the owner of the Norfolk sports car maker, was not available for comment, but sources close to the company said many of the outstanding issues – including payments to suppliers – relate to the previous management. They added that in some cases DRB-Hicom is challenging some of the arrangements with suppliers over previous contracts where there are concerns over quality control. But they also repeated that DRB remains fully committed to the plant at Hethel, its workforce and turning Lotus around into a self-reliant and global brand.
A final plan to make Lotus self-sufficient should be ready soon following due diligence work being carried out by the consultants Ernst & Young and Rothschild.
However, the enormity of the clean-up operation facing Aslam Farikullah, the new Lotus chief operating officer, is clear. According to internal financial results for August seen by The Independent, the company owes suppliers up to £23m at 90 days overdue, and another £7m between 30 and 90 days. Suppliers include ARM, Logica and OCS. One person close to the group said: "One petition has already been lodged with the company, and several others are outstanding. But the danger is that someone may sue for winding-up." Losses, after exceptional items, interest and tax, for the last five months to August are shown to be running at £23.6m.
The document states:"Cash flow: Critical. Overhead base is massively too high for current business, payroll bill for business is too high. Salaries top-end loaded." It also states that there was "insufficient inflow to meet this month's [September] supplier payments and payroll" and that "NO business decision can sustain its own costs or contribute towards group costs. Revenue = £45m, overheads = £35m, Cost of sale s= £33m – Loss = £23m."
DRB-Hicom, one of Malaysia's biggest industrial companies, acquired Lotus following its takeover earlier this year of Proton, another Malaysia company. But after a financial investigation of Lotus, DRB-Hicom sacked the chief executive, Dany Bahar, in June for alleged gross misconduct. Mr Bahar, and the heads of legal and human resources, are suing DRB for alleged wrongful dismissal and other matters.
DRB brought the British-trained engineer Mr Farikullah to turn Lotus, which includes the successsful engineering business, back to health. The Government has been supportive of the new owners with Vince Cable, the Business Secretary, attending the launch of the Lotus shop in Regent Street. Lotus was due to receive a £10m regional grant.
DRB has claimed that £100m of its money has been invested in Lotus since taking over. However, the situation is made all the more delicate because of the way the previous owners had a back-to-back guarantee with the banks based on its cash. Proton had agreed a £270m loan with a syndicate of six banks to provide a massive expansion programme. Some £200m of the loan had been drawn down by the previous management, but a DRB spokesman said the new owners had hoped the rest of the money agreed with Lotus 18 months ago would soon be released.
The syndicate had lent the money to Lotus on the basis of a back-to-back guarantee with Proton, which is said to have cash of $400m (£255m). But now it is this guarantee that is said to be troublesome because it could have a domino effect on DRB's own debts.
Production of new Lotus cars has also been fraught with difficulties. According to the document, current and continued engineering delays to the Exige, its latest model, is now "severely impacting the whole business", while the new Esprit has either been delayed or cancelled. Production was cancelled for a fortnight a few weeks ago. There are fears that DRB is stripping out some of the engineering technology and that management still hopes to sell the business on to a Chinese owner.
Lotus: A sporting life
1952 Colin Chapman founds Lotus
1957 Type 7 starts production
1978 Lotus links with John DeLorean and develops gull-winged sports car
1982 Chapman dies of heart attack. Lotus is embroiled in DeLorean scandal
1983 David Wickins, founder of British Car Auctions, becomes chairman and brings in investors such as Sir Anthony Bamford. Turns firm around
1986 General Motors buys Lotus
1993 GM sells Lotus to Bugatti owner Romano Artioli
1996 Proton buys majority stake, taking it to 100 per cent in 2003
Join our new commenting forum
Join thought-provoking conversations, follow other Independent readers and see their replies