London Stock Exchange, Nokia, Aviva: business news in brief, Friday 5 August 2016
LSE jobs to stay in London regardless of Deutsche Bourse merger; Nokia profits halved after Alcatel merger issues; insurers Aviva and RSA shrug off Brexit fallout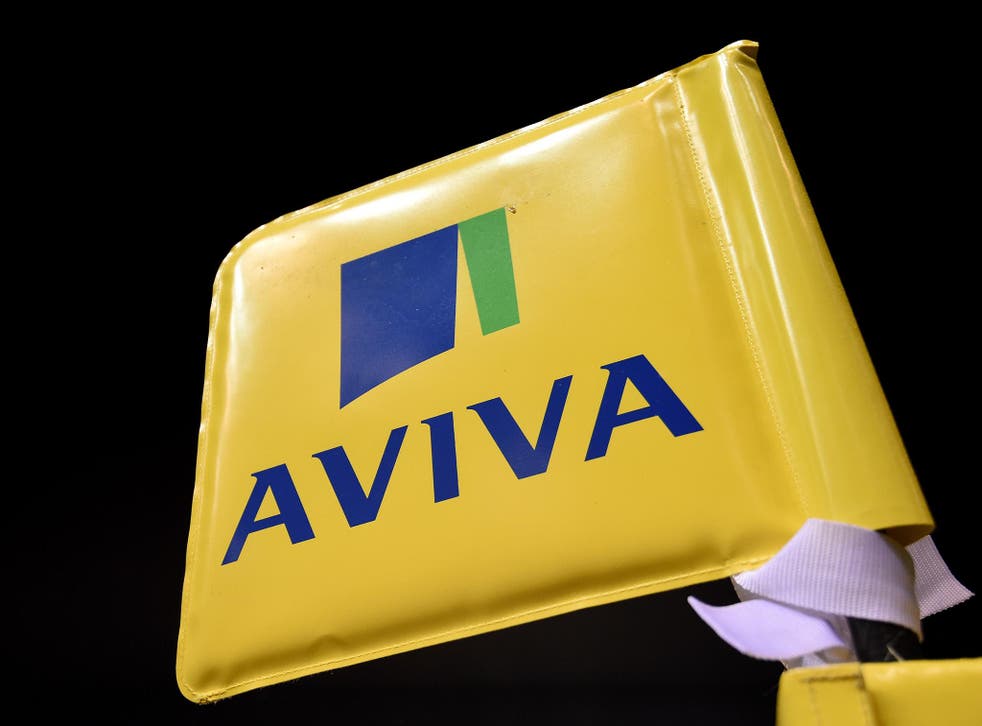 LSE chief says exchange will serve EU customers despite Brexit
The London Stock Exchange Group will be able to serve its customers in the European Union regardless of whether its merger with Deutsche Boerse proceeds or whatever Brexit brings, its chief executive said on Thursday.
Xavier Rolet, chief executive of the LSEG, said the £21bn merger with its Frankfurt-based counterpart was on track and he expected it to be completed in the first half of 2017. It still needs to secure regulatory approvals in a number of jurisdictions.
He also played down the impact of Britain's vote in June to leave the European Union, noting the value of the group's existing operations across Europe which include the Milan stock exchange.
Without continued access to the single market, it will be difficult for UK based financial firms to offer their services to customers in the EU without obtaining a licence from the bloc, a costly undertaking.
"We do not need to apply for new licences. It's basically a weekend migration, we switch a few things," Rolet told a conference call to present the exchange's half-year results.
He expects Britain to ultimately secure continued access to the single market otherwise companies across the region would be cut off from London's financial expertise.
"The penalties would be very high not just for the UK but for the rest of the EU. We would be going back to fragmentation. I don't think that's what corporate issuers want," Rolet said.
He urged the British government to secure transitional arrangements to provide stability for markets until final trading terms with the EU have been agreed.
First half earnings were largely in line with expectations.
Adjusted operating profit rose 9 per cent to £333m in the six months ended 30 June. Revenue rose 9 per cent to £721.9m, boosted by strong growth in its FTSE Russell and clearing services divisions.
LSE's shares were up marginally at 2746p at 16:30. The company said it would pay an interim dividend of 12p per share, up from 10.8p per share a year earlier.
© Reuters
May promises to help small businesses take advantage of Brexit
British Prime Minister Theresa May will tell small business owners on Thursday that she wants to help them take advantage of the opportunities provided by Britain's vote to leave the European Union.
The 23 June Brexit vote has raised serious questions about the future of the world's fifth largest economy, with some surveys indicating a recession, a hit to consumer confidence and a possible fall in investment.
May is pitching a plan to reunite the country and strengthen her grip on power by raising the prospects of those who she casts as "hard-working people" together with an industrial policy that she hopes will help the economy.
The new prime minister will meet representatives from Britain's 5.4m small and medium sized businesses at Downing Street on Thursday, her office said.
"From dynamic start-ups to established family firms, our small and medium sized businesses are the backbone of our country," May said in remarks released by her office ahead of the meeting.
"I want to build an economy that works for all, and that means working with, and listening to, smaller firms," May said.
"I also want those firms, across all the sectors of our economy, to be able to take advantage of the opportunities presented by Brexit, such as exporting to new destinations."
May has said the Brexit vote indicates a deep desire among voters for change to the way the economy is run.
She has promised to foster what she says is a fairer economy and to overhaul corporate governance, crack down on tax evasion and avoidance, boost productivity and give the UK government a way to block foreign takeovers.
Theresa May says she has an 'open mind' over Brexit negotiations
© Reuters
Nokia profit halves after merger with Alcatel
Nokia's second-quarter profit fell more sharply than expected as telecom operators around the world spent less on faster mobile networks, prompting the company to lift its cost-cutting target following its merger with Alcatel-Lucent.
Shares in the Finnish telecoms networks provider fell 1.3 per cent in Thursday trading as investors were also unnerved by a softer-than-expected full-year profitability outlook.
Nokia took control of French rival Alcatel-Lucent in a €15.6bn all-share deal in January to better compete with Sweden's Ericsson and China's Huawei in a market with limited growth prospects, until a fresh cycle of network upgrades begins in around 2020.
"It's a transition year (for Nokia), particularly in the first half ... We believe the total network market is flattish for the full year, but it was clearly weaker in the first half," Rajeev Suri, chief executive, told reporters in a conference call.
Nokia said it now aimed for annual savings of €1.2bn in 2018 following the Alcatel merger, up from a previous goal of more than €900m.
The company did not say what would be the impact on personnel. Nokia began laying off staff in April, and unions have expected up to 15,000 jobs to be slashed globally.
Second-quarter earnings before interest and taxes fell 49 per cent to €332m, clearly missing a Reuters poll forecast of €400m.
Group sales dropped 11 per cent from a year ago to €5.67bn, including a fall in network equipment sales to €5.23bn, which compared with a market consensus of €5.42bn.
The company said sales of mobile network products were particularly weak. Overall revenue from the networks division - which accounts for more than 90 per cent of Nokia's total income - fell in all major geographies and declined by 12 per cent both in North America and Europe, its two largest regions.
© Reuters
Insurers Aviva and RSA shares rally after increased profits and dividends
Insurers Aviva and RSA Insurance shrugged off any fallout from the Brexit referendum by reporting higher first-half profit and increasing shareholder payouts. The shares rallied in London trading.
Aviva, the UK's second-largest insurer, posted a 13 per cent increase in operating profit to £1.33bn and lifted its dividend 10 per cent to 7.42p per share, according to a statement on Thursday.
RSA's operating profit for the six-month period jumped 20 per cent to £312m and the dividend was lifted 43 per cent to 5p.
"Aviva's strong financial position and diversity mean we are well insulated from external events,"Mark Wilson, chief executive, said in the statement.
"We are delivering consistent, stable and predictable growth despite challenging market conditions."
Shares of British insurers slumped after Britain's shock decision to leave the European Union raised concern that the industry's £2 trillion of investments may be jeopardized.
Both Aviva and RSA said their business models were largely insulated from the vote with minimal impact on operations.
Aviva, which offers both life and general insurance, was up 4.9 per cent at 403.7p at close on Thursday, trimming its loss since the Brexit vote to about 9 per cent.
Shares of RSA, a general insurer, were up 1.2 per cent at 506p on Thursday, extending their gain since the referendum to about 5 per cent.
Aviva's operating profit was lifted by a 20 per cent gain in its life-insurance business to £1.23bn, largely because of contributions from Friends Life, which it bought for about £6bn in 2015.
Aviva Investors, the company's investment unit, increased profit 48 per cent to £49m as funds under management climbed to £319bn.
The firm reported net inflows of £1.7bn despite the referendum and saw another £1.5bn off assets transferred from Friends Life.
© Bloomberg
Johnston Press profit slump 27% despite cost-cutting measures
Johnston Press, the 250 year-old publisher of the Scotsman and the Yorkshire Post, reported a 27 per cent fall in adjusted pretax profit as cost-cutting measures were not enough to make up for a fall in revenue.
Shares in the company fell 20 per cent to a record low on Thursday but pared some of the losses to trade at 11.5p when markets closed, making it the second-biggest loser on the London Stock Exchange.
Peel Hunt analyst Alex DeGroote said the company's pension liabilities and rising debt would weigh on its bottom line as the group's bonds mature on June 1, 2019.
Johnston Press has been battling a fall in advertising spending, much like other publishers, and has resorted to cutting jobs at an average rate of 12.2 per cent in the last five years to reduce costs.
Johnston Press has also been selling some "non-core" titles. Most recently, it sold its Isle of Man titles to Tindle Newspapers for £4.25m.
The company has said it will continue to focus on its i news website, which has grown 3.4 per cent in digital revenue.
Adidas boss optimistic his successor can maintain growth
Herbert Hainer, Adidas chief executive, said on Thursday he was confident that the German sportswear group could keep growing fast and improve profitability as he prepares to hand over to former Henkel boss Kasper Rorsted.
The sportswear group reported its highest second quarter sales growth in a decade on Thursday, led by its fashion ranges but with soccer and running growing fast too. It also achieved a big improvement in operating margins in its US business.
"The company is in very good hands with Kasper," Hainer told journalists.
Some investors have expressed concerns that Rorsted might find it difficult to maintain growth at Adidas, driven of late by lifestyle trends that could prove transient, rather than the sports performance gear rival Nike focuses on.
Adidas shares, which have risen 61 per cent this year to make them the top performing German blue-chip, were down 2 per cent to €144.40 at close.
© Reuters
Burger King sales disappoint amid fears of fast-food slowdown
Restaurant Brands International, the owner of Burger King and Tim Hortons, reported second-quarter sales for both chains that trailed analysts' estimates, lending credence to speculation that the fast-food industry is entering a slump.
Comparable-store sales at Burger King increased 0.6 per cent in the quarter, the Ontario-based company said on Thursday.
Analysts had estimated a 1.6 per cent gain. Tim Hortons' comparable sales rose 2.7 per cent, missing analysts' estimate of a 3.9 per cent increase.
Burger King has relied on new food and meal deals to try to draw customers in a fiercely competitive market.
Total revenue in the quarter was little changed at £0.79bn, in line with analysts' £0.8bn average projection.
Second-quarter profit was 41 cents a share, excluding some items. Analysts estimated 35 cents, on average.
© Bloomberg
JPMorgan draws line under Libor Probes after €80m EU fine
JPMorgan said US and UK authorities ended probes into its activities involving Libor and other benchmark rates without issuing fines, allowing the American bank to escape the scandal lightly compared to other firms.
The US Justice Department told the bank in June that it closed an inquiry into the rate-fixing scheme, and other probes by the UK's Financial Conduct Authority and the Canadian Competition Bureau were also ended without action, the New York-based firm said on Wednesday in a US Securities and Exchange Commission filing.
JPMorgan paid €80m to the European Union's antitrust unit in 2013 as part of a multi-firm settlement in relation to Yen Libor.
The bank said at the time this concerned "the conduct of two former traders during a one-month period in early 2007."
About £7bn in fines have been levied against a dozen banks by global authorities over Libor in the last four years and more than 20 traders charged. Last year, Tom Hayes, a former UBS and Citigroup trader, became the first to be jailed over the Libor scandal, and is serving an 11-year sentence in the for his part in rigging Yen Libor.
A spokeswoman for JPMorgan didn't immediately return a call seeking comment. The London interbank offered rate is the benchmark to value trillions of dollars in securities and loans.
© Bloomberg
Join our new commenting forum
Join thought-provoking conversations, follow other Independent readers and see their replies