Luton house prices show most growth in 2016, while those in Aberdeen homes shows the worst
The 10 areas with the highest house price rises over the last year were all in London or the South-east of England
Vicky Shaw
Thursday 29 December 2016 19:10 Comments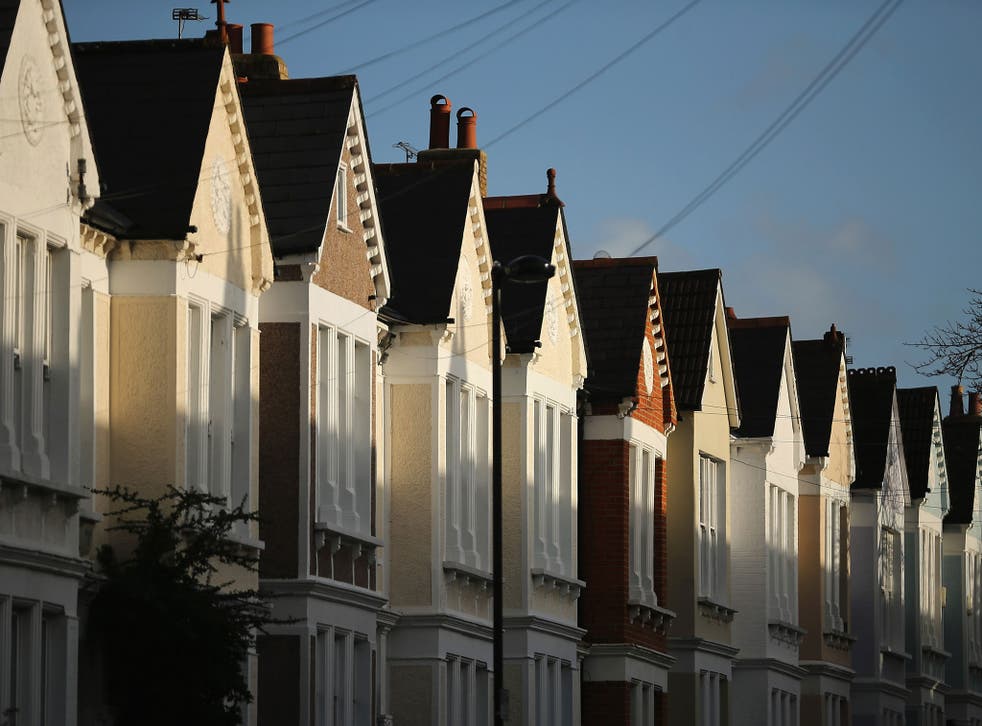 Luton has been identified as the top-performing town across the UK for house price growth over the last year.
Property values in Luton have jumped by nearly a fifth (19.4 per cent) over 2016 and are nearly £42,000 higher typically than a year ago, according to Halifax.
House prices in Luton have surged at more than double the 7.5 per cent annual price growth seen across the UK generally over the year.
The average house price in Luton is now £256,636, Halifax said.
The 10 areas with the highest house price rises over the last year were all in London or the South-east of England, with Barking and Dagenham, Dunstable, Basildon, Tower Hamlets and Watford also on the list.
At the other end of the spectrum, Aberdeen has seen the weakest house price growth over the last year, with prices falling by 6.9 per cent to reach £203,425, the survey of towns and cities found.
Bangor in Northern Ireland, Inverness in Scotland and Blackpool in the North-west of England were also identified among the places with the weakest house price growth according to Halifax, which used its own database to make the findings.
Martin Ellis, a housing economist at Halifax, said: "Most of the areas that have seen the biggest house price rises during 2016 are either within close commuting distance of the capital or in outer London. Demand in these areas has risen as substantial property price rises in central London over the last few years have caused increasing numbers of people to seek property in more affordable areas.
"A few towns have experienced price falls, with the biggest in Aberdeen. On the North-east coast of Scotland, it is highly dependent on the North Sea oil and gas sector. The substantial fall in oil prices in the past couple of years has hit the industry hard with adverse impact on demand for homes in the area. Price declines elsewhere have been modest."
Outrageous property deals in pictures

Show all 15
Here are the top 10 house price hotspots across the UK, with the average house price in 2016 followed by the annual increase:
1. Luton, South-east, £256,636, 19.4 per cent
2. Barking and Dagenham, London, £296,946, 18.6 oer cebt
3. Dunstable, South-east, £253,799, 17.9%
4. Basildon, South-east, £258,068, 17.2%
5. Chatham, South-east, £237,545, 17.1%
6. Tower Hamlets, London, £411,495, 15.8%
7. Watford, South-east, £418,080, 15.3%
8. Basingstoke, South-east, £303,541, 15.1%
9. Slough, South-east, £390,560, 14.7%
10. Redbridge, London, £365,438, 14.4%
And here are the areas with the weakest house price growth in 2016, with the average house price followed by the annual percentage change:
1. Aberdeen, Scotland, £203,425, minus 6.9%
2. Bangor, Northern Ireland, £154,613, minus 1.7%
3. Falkirk, Scotland, £141,182, minus 1.1%
4. Inverness, Scotland, £180,056, minus 0.9%
5. Blackpool, North-west, £123,947, minus 0.5%
6. Londonderry, Northern Ireland, £116,766, minus 0.4%
7. Stockton-on-Tees, North, £152,243, minus 0.1%
8. Liverpool, North-west, £156,828, 0.2%
9. Wolverhampton, West Midlands, £173,761, 0.4%
10. Grimsby, Yorkshire and the Humber, £143,141, 0.5%
PA
Register for free to continue reading
Registration is a free and easy way to support our truly independent journalism
By registering, you will also enjoy limited access to Premium articles, exclusive newsletters, commenting, and virtual events with our leading journalists
Already have an account? sign in
Join our new commenting forum
Join thought-provoking conversations, follow other Independent readers and see their replies