Brexit latest: Manufacturing continues to surge in September
The latest Markit/CIPS Purchasing Managers' Index  reading jumped to 55.4 in September, up from 53.3 in August, with any figure above 50 showing expansion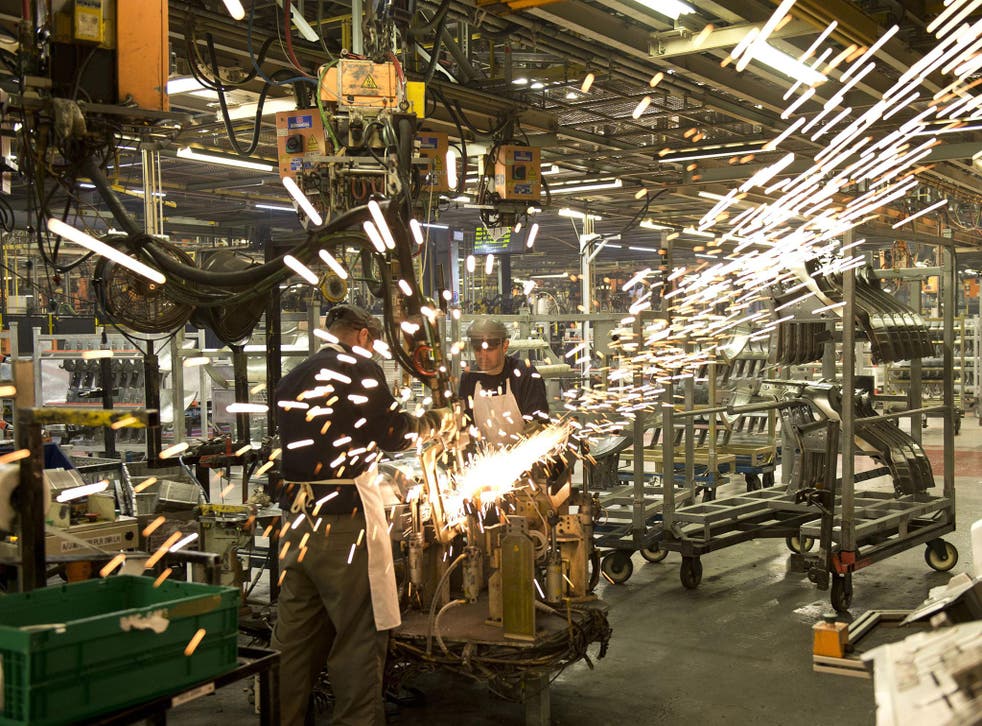 Manufacturing activity grew at its fastest pace since the middle of 2014 last month, outstripping City of London analysts' expectations and adding to the impression that the sector has recovered from a severe initial post-Brexit vote hit.
The latest Markit/CIPS Purchasing Managers' Index reading jumped to 55.4 in September, up from 53.3 in August, with any figure above 50 showing expansion.
The reading was the strongest since June 2014.
The consensus of City analysts had been for activity to moderate to 52.1.
The manufacturing index had plummeted to 48.2 in July, immediately after the June referendum.
But it surged the following month, helped by a jump in export orders on the back of the 10 per cent depreciation of sterling against the euro and the dollar in the immediate wake of the vote.
Brexit vote shrugged off
David Noble of the Chartered Institute of Procurement & Supply (CIPS) said September's rise in activity was mainly fuelled by large domestic orders, although export orders did increase again.
Rob Dobson of IHS Markit said the sector's performance since August had been "encouragingly strong".
According to the Office for National Statistics manufacturing ouput grew by 1.6 per cent in the three months to June, contributing just under a third of the 0.7 per cent GDP growth in the period.
Dobson said manufacturing was now on course to make a further positive contribution to GDP growth in the third quarter of the year.
Nevertheless, the level of manufacturing output still remains 4.6 per cent below where it was in the first quarter of 2008.
Services output, by contrast is more than 11 per cent higher.
Still not recovered
Some analysts have said that the strong economic data since the referendum is diminishing the likelihood of the Bank of England cutting interest rates again later this year, following August's reduction in the cost of borrowing to 0.25 per cent.
James Knightley of ING stressed the PMI survey for services in September on Wednesday would be important. The City consensus is for the reading to weaken slightly from 52.9 in August to 52.
"If the service PMI does indeed improve then it is looking as though the BoE will hold off until the new year and it will be up to Chancellor Philip Hammond to provide some medium to longer term fiscal support in November," he said.
What experts have said about Brexit

Show all 11
Despite the signs that the economy has avoided entering another recession, the Chancellor is still widely expected to announce some form of infrastructure spending stimulus for the UK in the Autumn Statement on 23 November.
Services account for almost 80 per cent of the UK economy, with manufacturing covering a 10 per cent share.
Register for free to continue reading
Registration is a free and easy way to support our truly independent journalism
By registering, you will also enjoy limited access to Premium articles, exclusive newsletters, commenting, and virtual events with our leading journalists
Already have an account? sign in
Join our new commenting forum
Join thought-provoking conversations, follow other Independent readers and see their replies