Mark Carney to meet Scottish leader Alex Salmond to discuss currency debate
Scotland's First Minister will have face-to-face talks with the latest Bank of England governor for the first time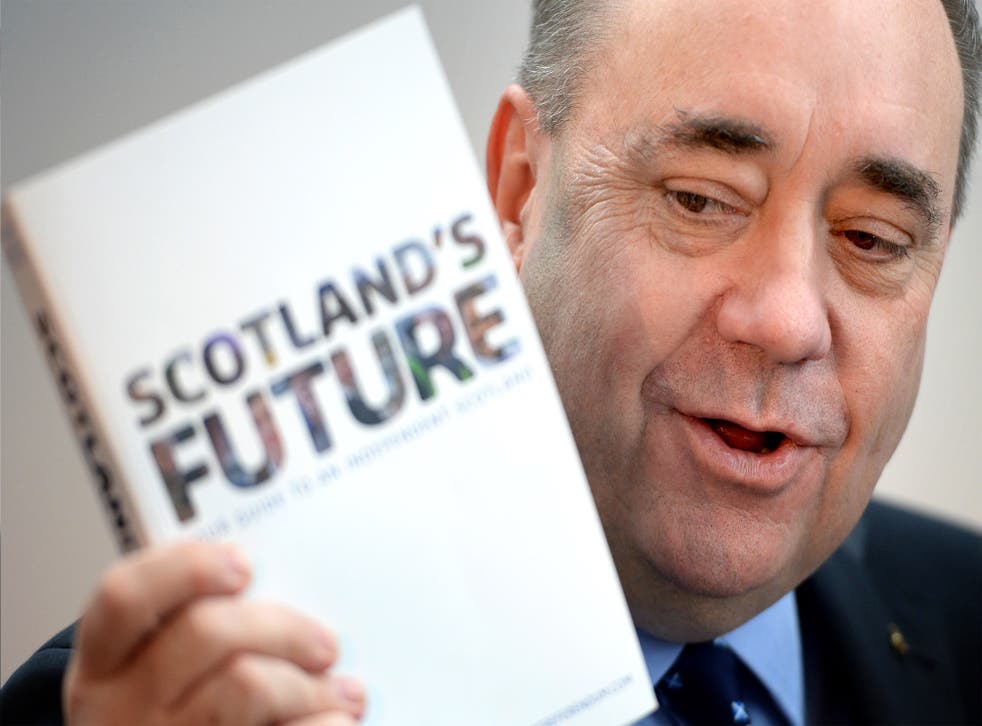 Mark Carney is due to meet with Scottish premier Alex Salmond in Edinburgh today to discuss the possibility of a currency union if Scotland becomes independent.
Scotland's First Minister will have face-to-face talks with the latest Bank of England governor for the first time.
Mr Carney is also giving a speech in the capital, in which the issue of a currency union between an independent Scotland and the rest of the UK will be addressed
Mr Salmond's Scottish Government has put forward plans for Scotland to retain the pound if the country votes for independence in September's referendum, establishing a "Sterling zone" with the UK.
UK ministers, including Chancellor George Osborne, have previously cast doubt on whether this is achievable, stating it is unlikely the UK Government would back such a move.
But Mr Salmond said yesterday that Mr Carney's predecessor at the Bank of England, Sir Mervyn KIng, had suggested the Treasury could change its approach in the event of a Yes vote.
The First Minister told how he had met Sir Mervyn "a couple of years back", and added: "The first thing he said to me was 'your problem is what they say now', meaning the Treasury, 'and what they say the day after a Yes vote in the referendum are two entirely different things'."
Mr Carney, who took over as Governor of the Bank of England in July, has already warned of "challenges" of adopting a shared currency without having "certain institutional structures" put in place.
He told the BBC last week that there were "issues with respect to currency unions".
He said: "We've seen them in Europe. It's one of the factors that affects, actually, the outlook for the UK economy, has affected us over the last five years, affects us going forward, the challenges of having a currency union without certain institutional structures."
A spokeswoman for Mr Salmond said yesterday that Scottish Government officials had already had "technical discussions" with counterparts at the Bank of England, adding these had assisted the Fiscal Commission that ministers established with its work "including the publication of their report on a macro-economic framework for an independent Scotland, which includes proposals for a shared Sterling area".
Additional reporting agencies
Join our new commenting forum
Join thought-provoking conversations, follow other Independent readers and see their replies