Britain would be 'booming' if it weren't for Brexit, says Bank of England Governor Mark Carney
'It's the most important investment destination and [businesses] need to know transition and end state, everybody knows this,'Mr Carney said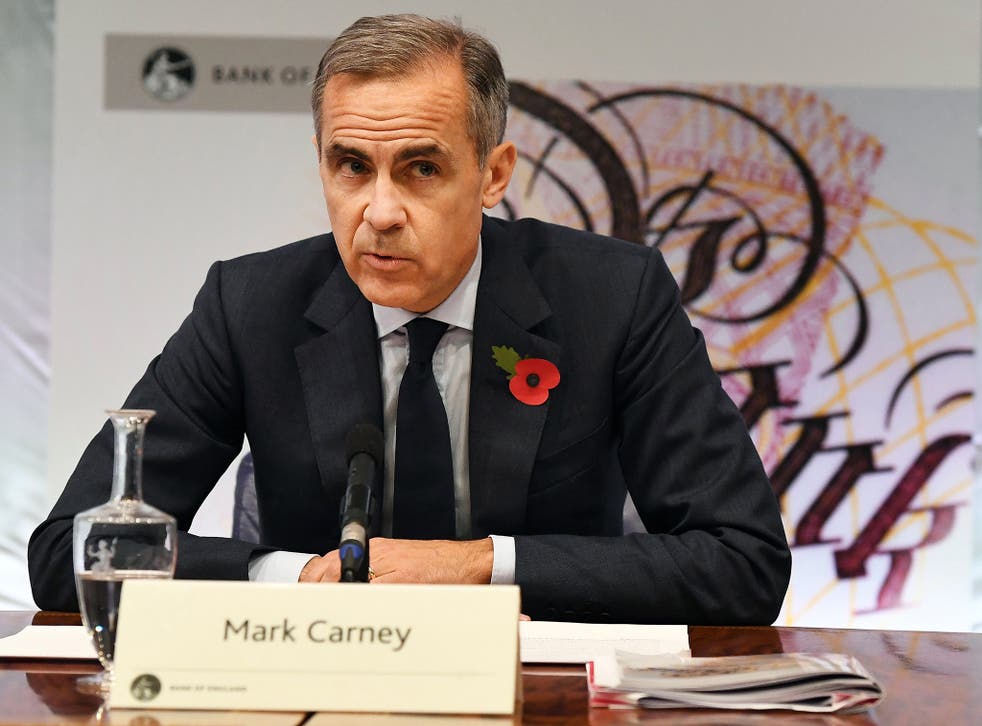 Bank of England Governor Mark Carney has said the UK economy should be "booming" but Brexit is holding it back.
"Since the referendum, what we're seeing is that business investment has picked up, but it hasn't picked up to any of the extent that one would have expected given how strong the world is, how easy financial conditions are, how high profitability is and how little spare capacity they have," Mr Carney told ITV's Peston on Sunday.
"It should really be booming, but it's just growing.
"I think we know why that's the case, because [businesses are] waiting to see the nature of the deal with the European Union."
He added: "It's the most important investment destination and [businesses] need to know transition and end state, everybody knows this, the Government knows it and is working on it, UK businesses know it and the Europeans know it."
"Brexit is reinforcing something that started in 2008, and so we think productivity is going to pick up but not to the same degree as in the past," due to the effects of Brexit.
Asked if the economy would be damaged by leaving the EU without a trade deal, he said: "In the short term, without question, if we have materially less access (to the EU's single market) than we have now, this economy is going to need to reorient and during that period of time it will weigh on growth."
He said that the Bank's central Brexit scenario was a smooth transition for the UK, resulting in a relationship that was somewhere between full membership of the single market and a "no-deal" Brexit in which Britain trades under World Trade Organisation terms.
He added that in the event of a bad Brexit deal and slow economic growth, the bank may not be able to cut future interest rates, though he said such a scenario "is not the most likely, by any stretch of the imagination, but it is a possibility."
Mr Carney said that the UK had been successful in creating jobs but not in raising productivity or wages. This was not something that the Bank could control, he said.
"The crash caused a lot of problems for about five years.Then we went through a period where the economy is healing, people were finding work.
"But businesses weren't investing like they used to - in part because there was a lot of uncertainty."
The Governor's words come days after the Bank's Monetary Policy Committee raised interest rates from 0.25 per cent to 0.5 per cent - the first increase in more than a decade.
Join our new commenting forum
Join thought-provoking conversations, follow other Independent readers and see their replies