Marks & Spencer admits to 12.3% gender pay gap
Around 57 per cent of senior managers are male and men also account for 70 per cent of the company's 10-person board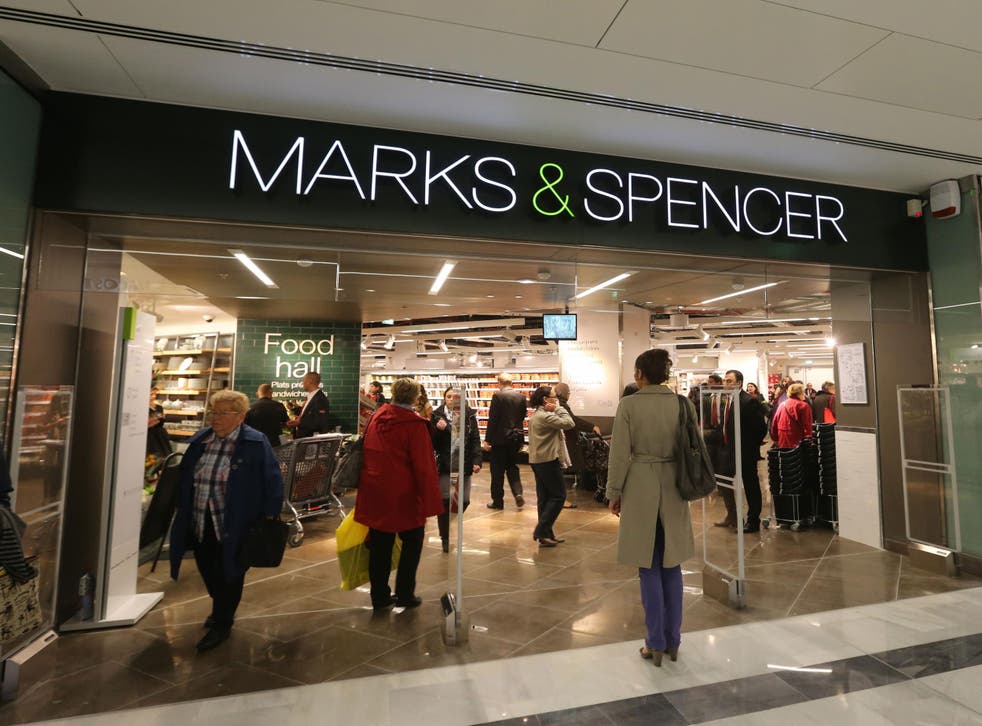 Marks & Spencer has admitted to paying its average female employee 12.3 per cent less than its average male worker, attributing the gender pay gap to the majority of its entry level staff being women and men still dominating the most senior ranks.
The retailer on Tuesday said that its overall workforce – of around 85,200 – is approximately 72 per cent female and 28 per cent male.
Around 57 per cent of senior managers are male, however, and men also account for 70 per cent of the company's 10-person board.
It also said that significantly more women than men hold part-time roles, a key factor contributing to the gap. Only 54 per cent of all men working for Marks & Spencer do so part time, compared to 77 per cent of women.
Overall, the retailer's pay gap is narrower than many of the other UK companies that have reported ahead of a Government-enforced requirement to do so by early April. But its chief executive Steve Rowe said that there is still more that Marks & Spencer can do to ensure equality in the workplace.
He said that the latest data highlights the need to address female representation at the most senior levels of the business and the need to ensure that flexible working is as accessible and relevant to male employees as it is to female employees.
He added that Marks & Spencer is committed to providing mentoring support for mid-senior women to help them progress their careers, and that in the future job adverts would encourage people to ask about flexible working from the outset.
"We want to make sure everyone has the opportunity to ask about this and to show it is an important part of our culture," he said.
The supermarket chain's head of talent, Simmone Haywood, said that while it's positive that Marks & Spencer's gender pay gap is lower than the UK average, "the issues at play are complicated, and we believe it's much more important to focus on taking meaningful action to drive equality and inclusivity rather than simply the numbers themselves".
She said that the company will continue to annually publish gender pay figures to monitor progress over the coming years.
"Most importantly, we actively encourage our colleagues' ideas and contribution on how we can foster diversity and inclusivity in every aspect of the business," Ms Haywood added.
Around 80 per cent of firms that have published their gender pay gap figures so far have admitted to awarding men, on average, higher salaries than women, according to the latest government figures.
More than 1,000 companies have so far made their gender pay gap reports public but around 8,000 that employ at least 250 people are still required to do so by that April deadline.
Clothing chain Phase Eight is one of the companies that has so far posted the greatest gender pay gap, with an average hourly rate for women 64.8 per cent lower than that of male staff.
Late last year, the Bank of England said that its male staff were paid 24 per cent more than its female employees on average, also citing a lack of women in senior positions.
Oil giant Shell revealed a 22 per cent pay gap in November, and easyJet has said that it awards its average UK-based female employee a salary that is more than 50 per cent lower than what it pays its average male employee.
Join our new commenting forum
Join thought-provoking conversations, follow other Independent readers and see their replies