Mars in talks to take M&M's out of McDonald's and Burger King desserts to cut sugar intake
Mars has a track record for monitoring the amount of sugar in its products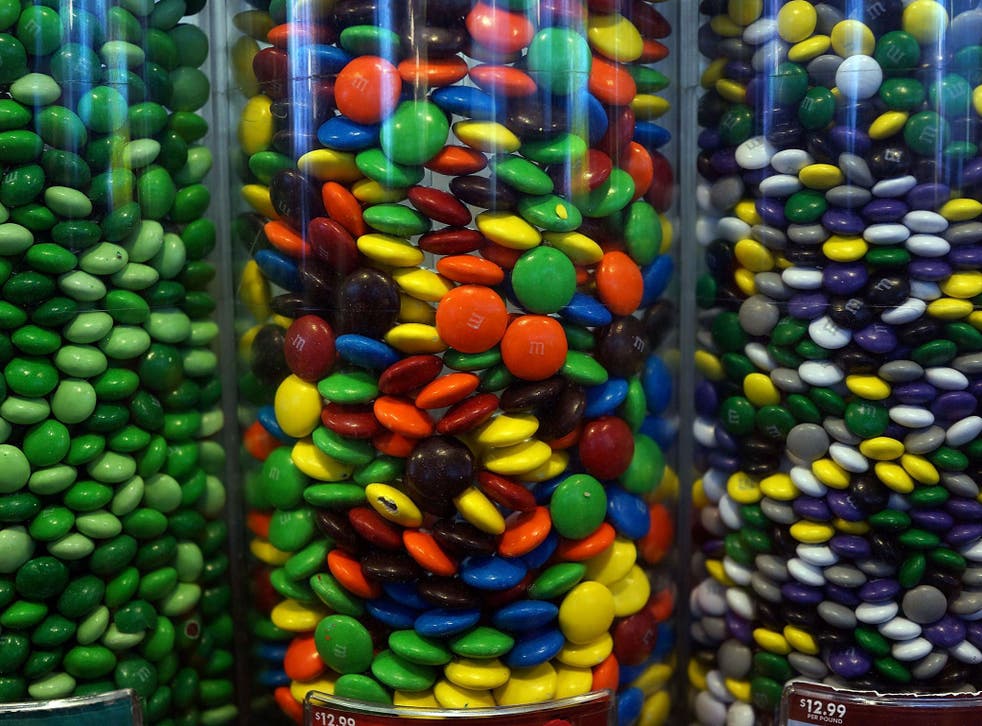 Mars is reportedly in talks with fast food giants to remove M&M's from desserts in an attempt to cut the sugar intake of customers.
The talks could mean M&Ms would disappear from McDonald's McFlurry ice cream, Burger King's Snickers pie and Dairy Queen's Blizzard.
A snack size 7.3 ounce (207g) McFlurry with M&M's contains 430 calories and 59 grams of sugar, while a large size 12 ounce (310g) cup contains a massive 650 calories and 89 grams of sugar.
Mars has promised to reduce the amount of sugar in its products both in the US and the UK.
""We are proud of our products that give pleasure to millions of consumers. Our commitment to limiting the added sugars in our products is based on the recommendation of the global leading health authorities – including compliance with WHO guidelines. We will continue to work alongside authorities, suppliers and customers to bring this commitment to life," a Mars spokesperson told the Independent.
Mars has a track record for monitoring the amount of sugar in its products.
The company has pledged to reduce salt by an average of 20 per cent by 2021 and reduce added sugar in a limited number of sauces and light meals by 2018 to comply with guidelines.
In 2008, Mars was the first confectioner in the US to list calories and sugar on the front of chocolate bars and other products.
In April, it announced new labelling advising consumers that products that are higher in fat, salt and sugar should be only eaten occasionally.
Mars said some of its best loved brands from the "main meal" range, including but not limited to Uncle Ben's, Masterfoods and Dolmio, will all be part of the new initiative which aims to help consumers make healthier food choices.
"Rising obesity levels are a real concern and a range of initiatives are needed to change behaviour and reverse the current trend. We believe it is important to provide people with the facts required to make an informed choice about what they eat through clear nutritional labelling," a spokesperson for Mars Food told the Independent.
Graham MacGregor, professor of cardiovascular medicine at Queen Mary University of London and chairman of Consensus Action on Salt and Health (CASH) welcomed Mars new labelling plan.
"Trying to change people's behaviours is a great yet ambitious idea. Our fast paced society means many people just don't have the time to cook anymore and with most of the salt in our diet coming from the foods we buy, it's difficult to fall below the maximum intake of 6g/day.
"Reformulation is the key solution, but whilst it remains voluntary many companies are failing to do this," Mr MacGregor said.
But he added that the initiative was not going to solve the health problems in the UK: "What is needed is what the British Retail Consortium has asked the government for – a mandatory system of regulated targets for the reduction of sugar, saturated fat and salt.
"This will create a level playing field and ensure all companies follow suit."
The amounts of sugar in food and drink

Show all 6
In the US, new guidelines recommend added sugar be less than 10 per cent of caloric intake which works out to about 12.5 teaspoons of sugar per day in a 2,000-calorie diet.
George Osborne has announced a sugar tax on the soft drinks industry as part of the 2016 Budget with the goal to raise an estimated £520 million a year. He has pledged to spend the money on funding for sport in primary schools.
But the Institute for Fiscal Studies has warned the tax could lead to people consuming more sugar as they turn to sugary foods instead.
Join our new commenting forum
Join thought-provoking conversations, follow other Independent readers and see their replies