Martin Shkreli resigns as CEO of Turing following arrest
He is charged with illegally taking stock from one of his companies to pay off debts from unrelated business dealings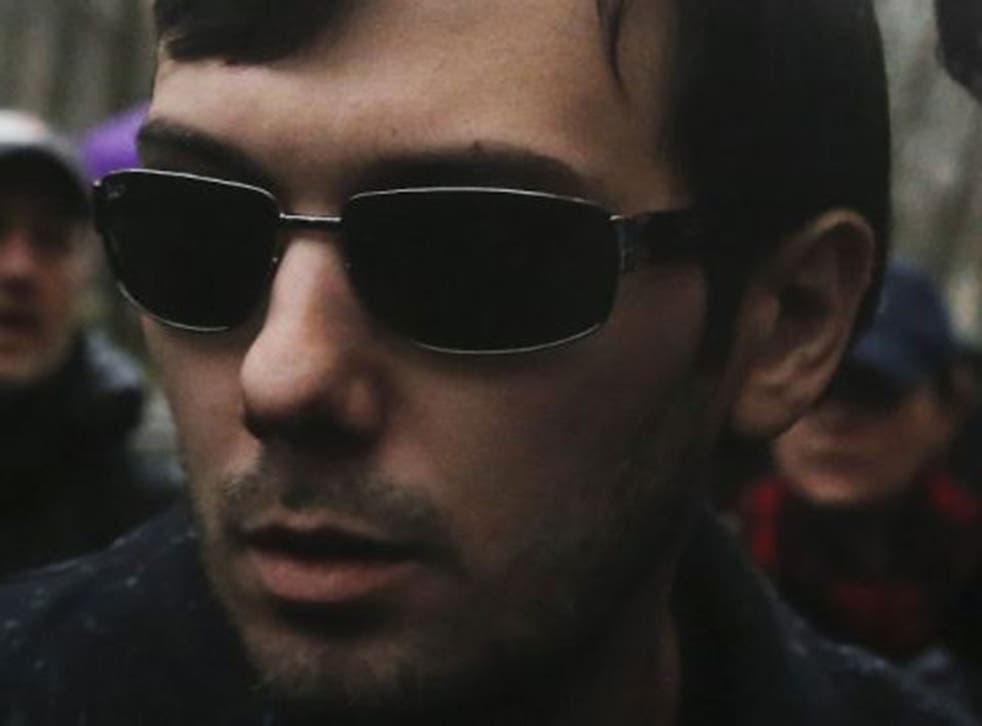 Martin Shkreli has resigned as the CEO of Turing Pharmaceuticals, following his arrest on Thursday.
The 32-year-old is charged with illegally taking stock from a biotechnology firm he started in 2011 and using it to pay off debts from unrelated business dealings.
He pled not guilty to security fraud and was released on a $5 million bail.
Ron Tiles will take over the role of CEO.
According to Bloomberg Business: "We wish to thank Martin for helping us build Turing Pharmaceuticals into the dynamic research focused company it is today, and wish him the best in his future endeavors."
While head of the American drugs company, Shkreli raised the price of life-saving HIV-related drugs from $13.50 to $750, which earned him the nickname of "the most hated man on the internet".
Join our new commenting forum
Join thought-provoking conversations, follow other Independent readers and see their replies