Women on maternity leave face reduced hours and being made redundant, charity warns
In the year to June 3,307 women turned to Citizens Advice for help with maternity leave problems, up from 2,099 in the previous year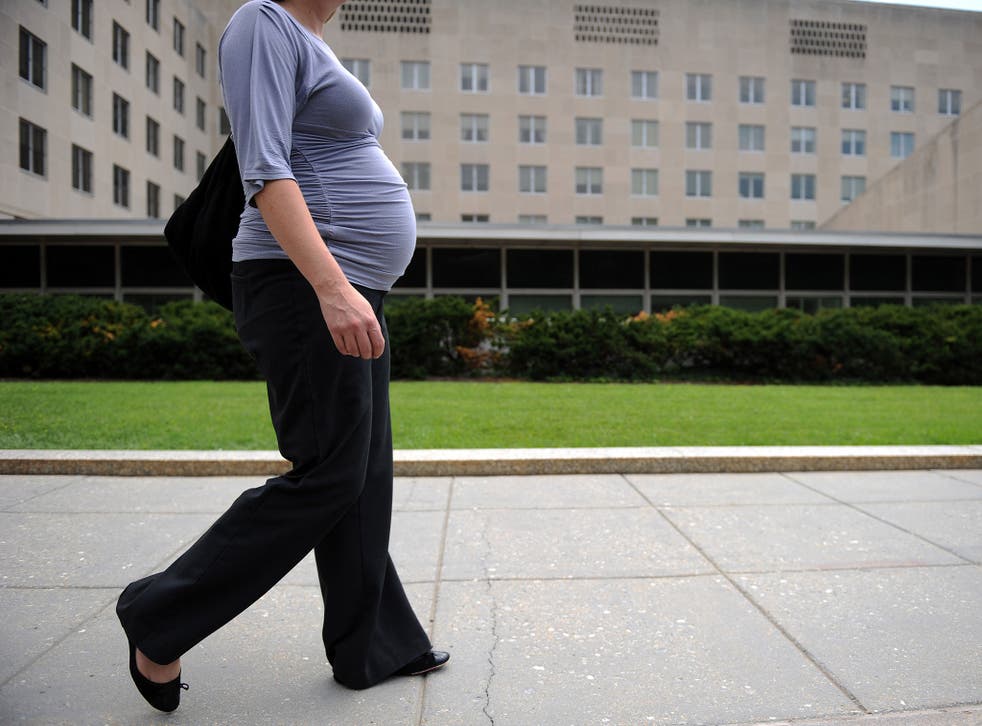 New and expectant mothers are reporting increasing levels of unfair treatment at work such as being made redundant or having their hours reduced when they take maternity leave, Citizens Advice has said.
The charity said the number of women seeking its advice after experiencing a cut in hours, being put on a zero-hours contract or being forced out of their job after becoming pregnant had risen by nearly 60 per cent in the past year.
In the year to June 3,307 women turned to Citizens Advice for help with maternity discrimination issues, up from 2,099 in the previous year.
Matt Gingell, an employment law partner at Gannons solicitors, said it is unlawful for women to be treated less favourably because of pregnancy.
"Generally, women returning from maternity leave have the right to return to the same job as before with the same terms and conditions. However, if there is a genuine redundancy situation during or at the end of the maternity leave a dismissal could still be lawful," he told the Independent.
"While women returning from maternity leave have some legal protection against unscrupulous employers, the real issue is whether they have adequate redress. The employment tribunal fee requirement may well put many women off from pursuing claims," he added.
Gillian Guy, chief executive of Citizens Advice, said that in a growing number of cases employers are not playing by the rules and women are losing out.
"Maternity protections are part of people's employment rights but responsibility for enforcing these is poorly resourced and spread across a wide range of agencies, from HMRC to the Gangmasters and Labour Abuse Authority. This confusing landscape means some bad bosses are getting away with treating their employees unfairly," Guy said.
Citizens Advice's report comes after a research from the Equality and Human Rights Commission (EHRC) found that three in four mother or 77 per cent have faced a negative or discriminatory experience directly before, during or after maternity leave.
An estimated 54,000 women are forced out of their jobs due to pregnancy every year in the UK, the report has found.
Younger mothers are also more likely to suffer from bad treatment at the workplace as they systematically get paid less than those who have not yet had children, according to an analysis carried out for the Trades Union Congress (TUC) by the Institute for Public Policy Research.
Joeli Brearley, founder of the online project "Pregnant Then Screwed", which aims to raise awareness of pregnancy discrimination in the UK, said the rise in the number of women experiencing maternity discrimination is very worrying but not at all surprising.
Forbes top 20 most powerful women in the world

Show all 20
"The narrative put forward by business about pregnancy and maternity is negative; mothers are considered to be an expensive and unproductive burden. However research shows a very different picture - mothers tend to be efficient, valuable and dedicated members of the team," she told the Independent.
"We need to find new ways to challenge this negative narrative, whilst simultaneously empowering women to challenge discriminatory behaviour. We would also like to see legislation adapted to encourage more men to take paternity leave, thereby creating a society where caring does not automatically rest with women, " she added.
Join our new commenting forum
Join thought-provoking conversations, follow other Independent readers and see their replies