McDonald's closes Moscow restaurants for 'sanitary violations' in wake of Kremlin food ban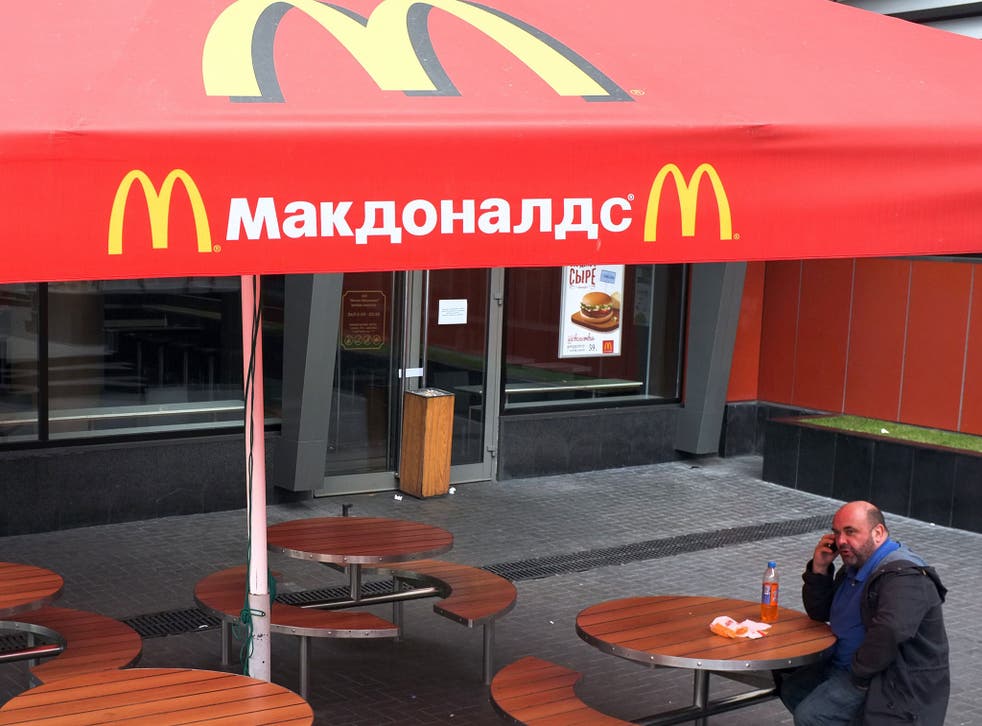 Russia's consumer watchdog has ordered the closure of four McDonald's restaurants in Moscow citing "numerous violations" of the country's sanitary laws.
Watchdog Rospotrebnadzor said branches on Pushkin Square, the first McDonald's opened in Russia in 1990, Manezh Square and Prospect Mira in central Moscow would be temporarily shut as part of an ongoing investigation into the chain's food standards.
"Multiple violations of sanitary norms were detected in the sourcing of food and waste disposal in McDonald's restaurants during inspections carried out between the 18th and 20th of August," Rospotrebnadzor said in a statement.
Reacting to the closure, McDonald's said it is studying the claims and intends to resume operations as soon as possible. The chain has 430 restaurants in 70 Russian cities and employs more than 35,000 people.
Back in July, the watchdog said it would take McDonald's to court over what it described as disingenuous labelling on some of its products, including milkshakes and burgers. At the time, McDonald's said it was unaware of the lawsuit and claimed it wasn't aware of the complaint from Rospotrebnadzor.
Several politicians, including the nationalist Vladimir Zhirinovsky, have criticised the chain and called for the country to close all McDonald's outlets in Russia after the burger chain announced it would close its branches in the Crimean peninsula in April.
The closures come against a backdrop of worsening US-Russian ties over the crisis in Ukraine. Earlier this month, the Kremlin banned food imports from the West in retaliation over Russia's alleged involvement with separatists suspected of shooting down a passenger plane flying over rebel territory on 17 July.
Join our new commenting forum
Join thought-provoking conversations, follow other Independent readers and see their replies