McDonald's workers strike over pay – just weeks after a payrise was announced
Workers at the majority of franchised outlets will not get a raise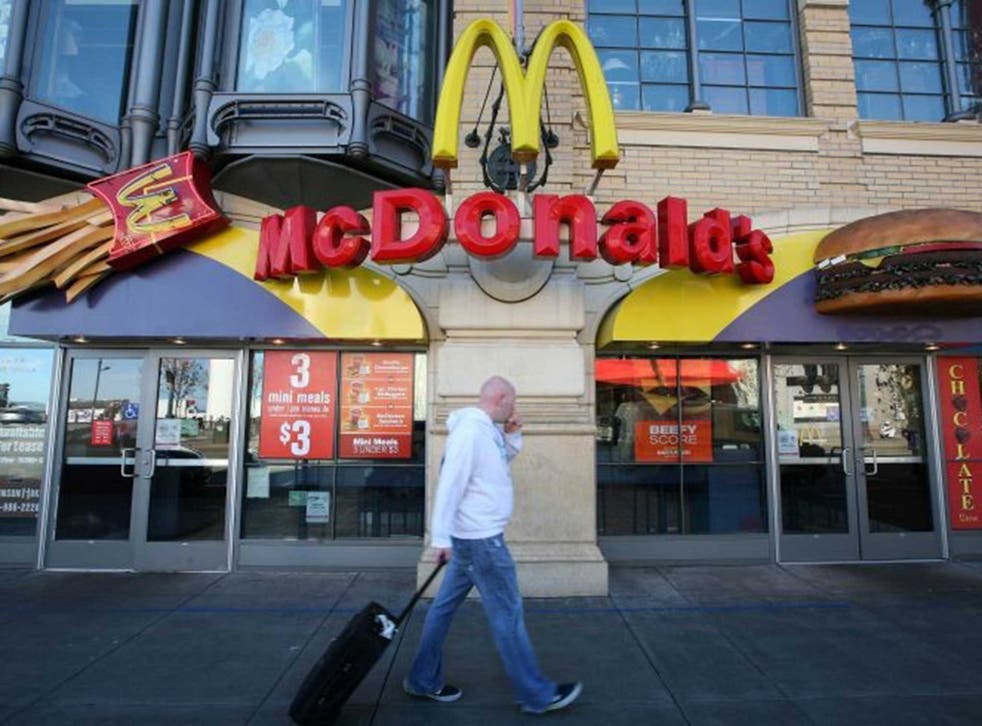 It was a move intended to show McDonald's generosity. But an announcement that McDonald's would raise wages for workers at its 1500 company-owned restaurants has backfired after employees at the majority of stores, which are franchised, were so fed up at being left out of the pay-rise that some of them plan to strike.
They are joining a wider campaign for a $15 minimum wage. Low paid workers in fast food, care, and education will strike on April 15 in 200 cities of the US. "We are standing up, speaking out, and fighting for fair pay at massive rallies around the globe," the organisers said.
One McDonald's worker, Brandy Lucas, told the Guardian: "I felt like it was unfair – I didn't understand why we weren't treated the same. At every McDonald's, workers do the same work and wear the same uniform. So I didn't understand why I wasn't getting a raise like everybody else."
Lucas gets $7.30-an-hour worker at a franchise-run McDonald's in Greensboro, North Carolina. She is not eligible for the payrise for workers in company-run stores, which McDonald's says will boost the company's average hourly pay for those workers to $9.90 from $9.01.
This is far above the national minimum wage, which is $7.25 in the US. Obama's attempts to raise the minimum wage still further, to $10.10 without success, have been unsuccessful.
The strike is being organised by 'Fight For $15', which has set up an online petition and a social media campaign. Workers can use the Fight For $15 website to search for a rally near them on April 15.
A spokeswoman from McDonald's said that 90% of its US restaurants are independently owned and operated by franchisees who set wages according to job level and local and federal laws.
"We respect people's right to peacefully protest, and our restaurants remain open every day," the spokeswoman said. She added that the wage increase for company-owned restaurants is a first step and that McDonald's is continuing to look at other ways to make a difference to employees.
Register for free to continue reading
Registration is a free and easy way to support our truly independent journalism
By registering, you will also enjoy limited access to Premium articles, exclusive newsletters, commenting, and virtual events with our leading journalists
Already have an account? sign in
Register for free to continue reading
Registration is a free and easy way to support our truly independent journalism
By registering, you will also enjoy limited access to Premium articles, exclusive newsletters, commenting, and virtual events with our leading journalists
Already have an account? sign in
Join our new commenting forum
Join thought-provoking conversations, follow other Independent readers and see their replies