Microsoft CEO Satya Nadella apologises after saying women should not ask for a pay raise because 'it's not good karma'
Nadella sparked outrage online after claiming should trust the organisation they work for in male-dominated tech sector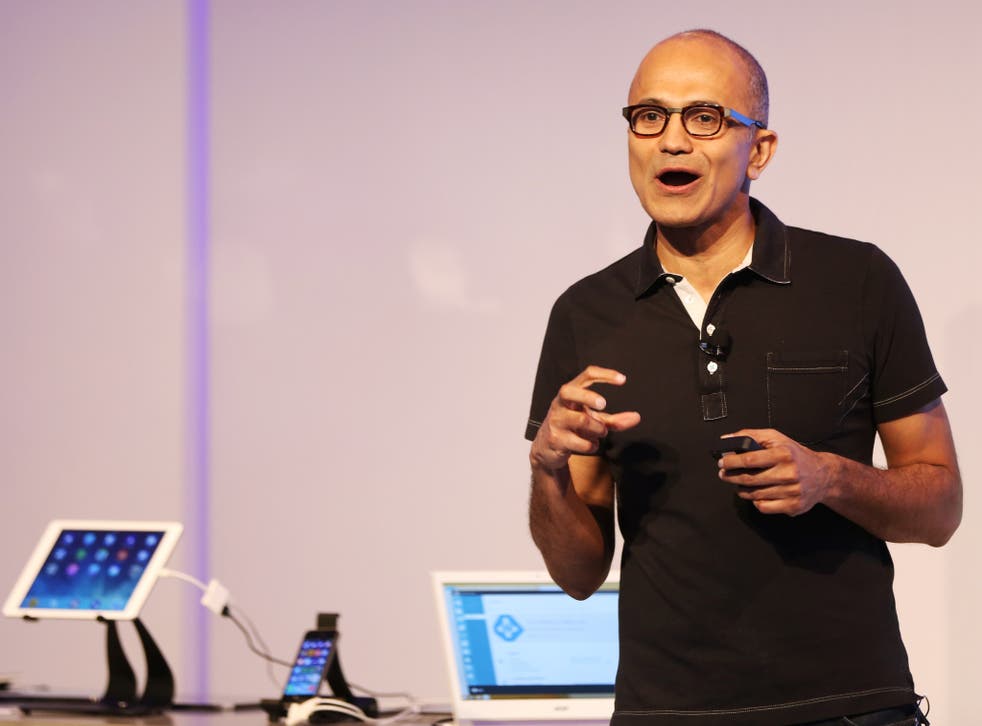 Microsoft chief executive Satya Nadella has apologised after claiming women should not ask for a pay raise because it is not "good karma" and they should simply trust the system to pay them well.
His comments, made at an event for women in the male-dominated computing industry, sparked an irate reaction on Twitter.
Nadella later tweeted he was sorry for his "inarticulate" remarks, followed by a longer blogpost in which he argued the tech sector must try harder to close the gender pay gap.
The audience cheered when his interviewer, Microsoft director Maria Klawe, said she disagreed at the Grace Hopper Celebration of Women in Computing event.
Nadella added: "Without a doubt I wholeheartedly support programs at Microsoft and in the industry that bring more women into technology and close the pay gap".
Join our new commenting forum
Join thought-provoking conversations, follow other Independent readers and see their replies