Mike Ashley swaps Debenhams share stake for options in 'baffling' move
Veteran City analyst described the complex transaction as 'baffling'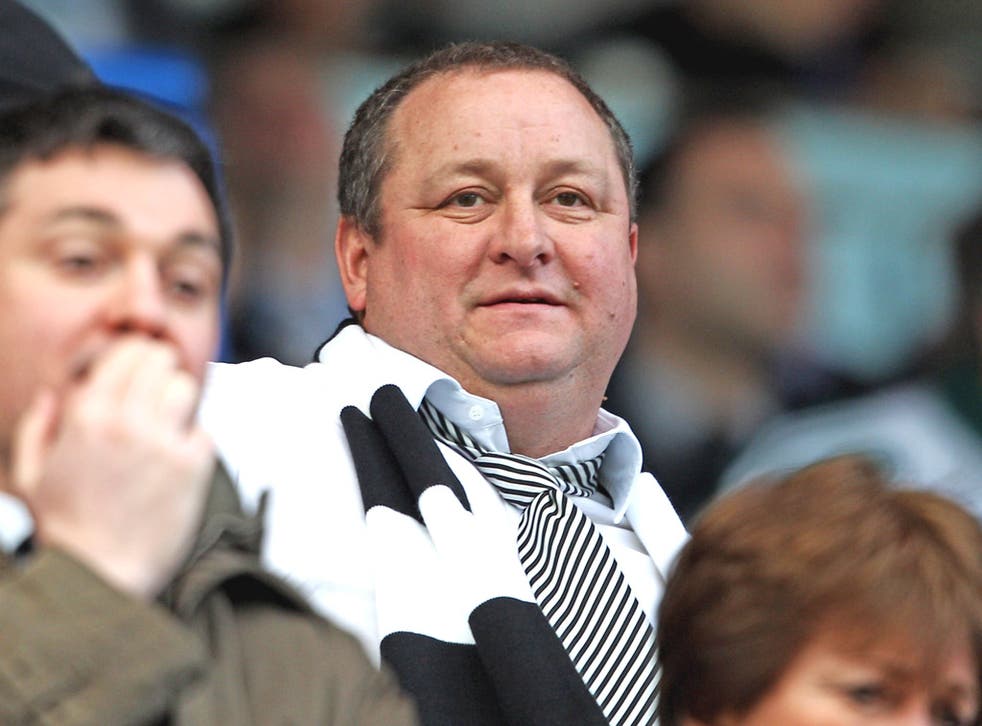 Newcastle United owner Mike Ashley's Sports Direct investment in Debenhams took another twist today as it sold its 4.6 per cent share stake in the struggling department stores chain but took a complex financial option, which could see it buy an even larger stake at a cheaper price.
One veteran analyst described today's announcement as "baffling". Another said: "We all know Ashley likes a bit of a gamble. He's doing it again."
In effect, Ashley, pictured, is betting on Debenhams share price falling further in the medium term while at the same time continuing to develop links with the group to sell celebrity-backed fashion and more upmarket sports brands through its 170 UK stores.
Despite the complexity of the transaction its is understood that Sports Direct and Debenhams' management continue to talk to each other at the highest level.
Sports Direct revealed it had built up the 4.6 per cent shareholding on Monday, 12 days after the chain issued a massive profits warning. It is believed Ashley's group started buying shares around the 73p mark and carried on up to around 80p with an average price of around 75p.
Yesterday afternoon the entire stake of 56.8 million was sold in the market, reportedly to several different institutional investors, at a price of 83.2p. That would have netted a profit of some £4.5 million.
At the same time Sports Direct entered into an option agreement over 81.2 million shares. It has written what is known as an "in-the-money put option" with an unnamed third party who has paid a premium (also undisclosed) to Sports Direct.
Ashley must buy the shares cheaply if they fall below a certain undisclosed exercise price but he makes no profit if they are above that price at the end of the option.
Register for free to continue reading
Registration is a free and easy way to support our truly independent journalism
By registering, you will also enjoy limited access to Premium articles, exclusive newsletters, commenting, and virtual events with our leading journalists
Already have an account? sign in
Register for free to continue reading
Registration is a free and easy way to support our truly independent journalism
By registering, you will also enjoy limited access to Premium articles, exclusive newsletters, commenting, and virtual events with our leading journalists
Already have an account? sign in
Join our new commenting forum
Join thought-provoking conversations, follow other Independent readers and see their replies