Millionaire Arpad Busson to merge his hedge fund firm with Gottex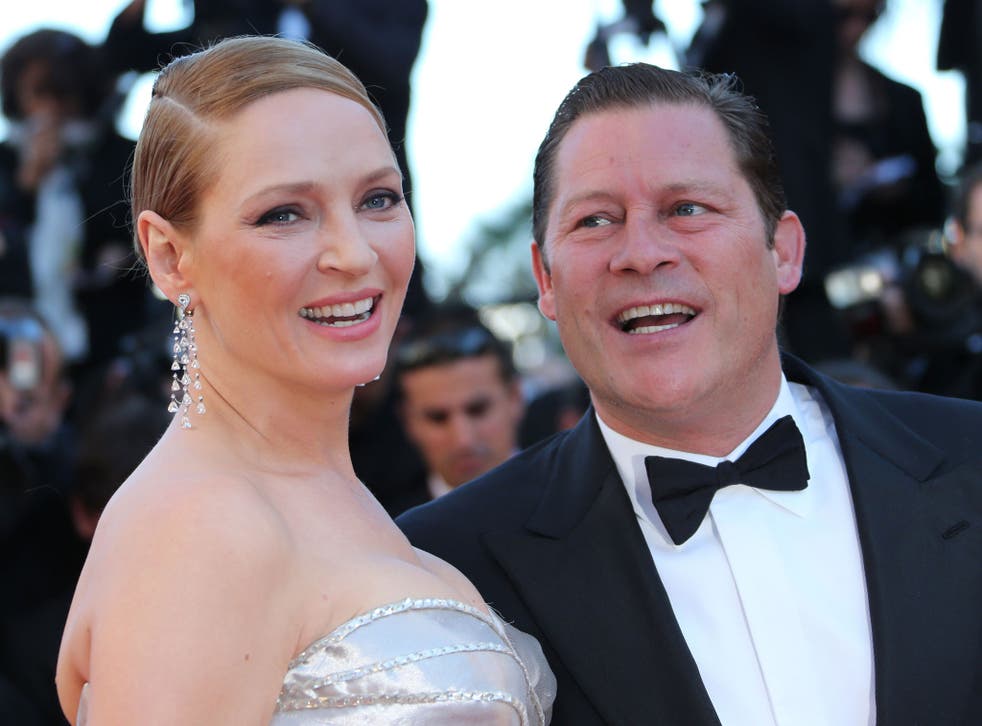 Arpad "Arki" Busson, one of the world's best-known hedge-fund managers, is set to merge his $3 billion (£1.83 billion) EIM Group with Switzerland's listed Gottex Fund Management to create a business managing $10 billion by mid-2014.
Busson is best-known for founding the ARK charity ball held annually by hedge-fund managers which attracted the rich and famous until it was postponed this year.
He is engaged to actress Uma Thurman and counts Farrah Fawcett and Australian supermodel Elle Macpherson among former partners.
Busson, 50, is merging with Joachim "Jo" Gottschalk's Swiss-listed Gottex. That had a stock-market value of Swfr91.1 million (£63 million) after its shares rose 3 per cent on the news today.
Through his family trusts, Busson is receiving 14 million Gottex shares worth Swfr 37 million. That will make him the single largest shareholder in the group.
He said: "Jo and I met over 20 years ago when we were both in fund-management short trousers. We have had a long relationship of mutual admiration, competition and respect. We have built our firms in the same way but in different directions. This is a really natural fit. It is also important to work with a partner — someone I can trust and share the same vision for the future."
Busson has tended to concentrate of very high-net worth individuals while Gottex is more institutionally directed.
Gottschalk said: "These are complementary businesses. EIM is much more driven by single investor accounts providing them with multi-asset solutions. We are much more a product provider. Together we form a major industry player with a global footprint."
Busson added: "My vision, which is shared by Jo, is that the industry needs to go forward and offer our clients a broader array of investment solutions."
The two said the merger was also driven by the increasing cost and time consumption of increasing regulation of financial services.
Gottschalk said; "We have had to increase compliance throughout the two organisations but also provides for some synergies when we come together."
Gottex said it expects the deal to be earnings enhancing within 12 months and expects to see costs savings of between $10 million and $12 million a year.
Gottex employs around 125 people of whom 40 are in London while EIM has 50 with 15 in London.
Busson founded EIM in 1992 and is estimated to be personally worth up to $200 milllion.
Gottschalk will become chief executive of the merged group while Busson will become non-executive chairman - the first time he has sat on a public company board.
Asked if the ARK charity ball will be revived in 2014 after a much better year for fund managers, Arki said: "I handed over the chairmanship of the charity a couple of years back but am still on the board. Any decision on next year will be a collective one."
Join our new commenting forum
Join thought-provoking conversations, follow other Independent readers and see their replies