Italy agrees £17bn bailout for world's oldest bank Monte dei Paschi di Siena
It was recently judged the weakest of the European Union's major banks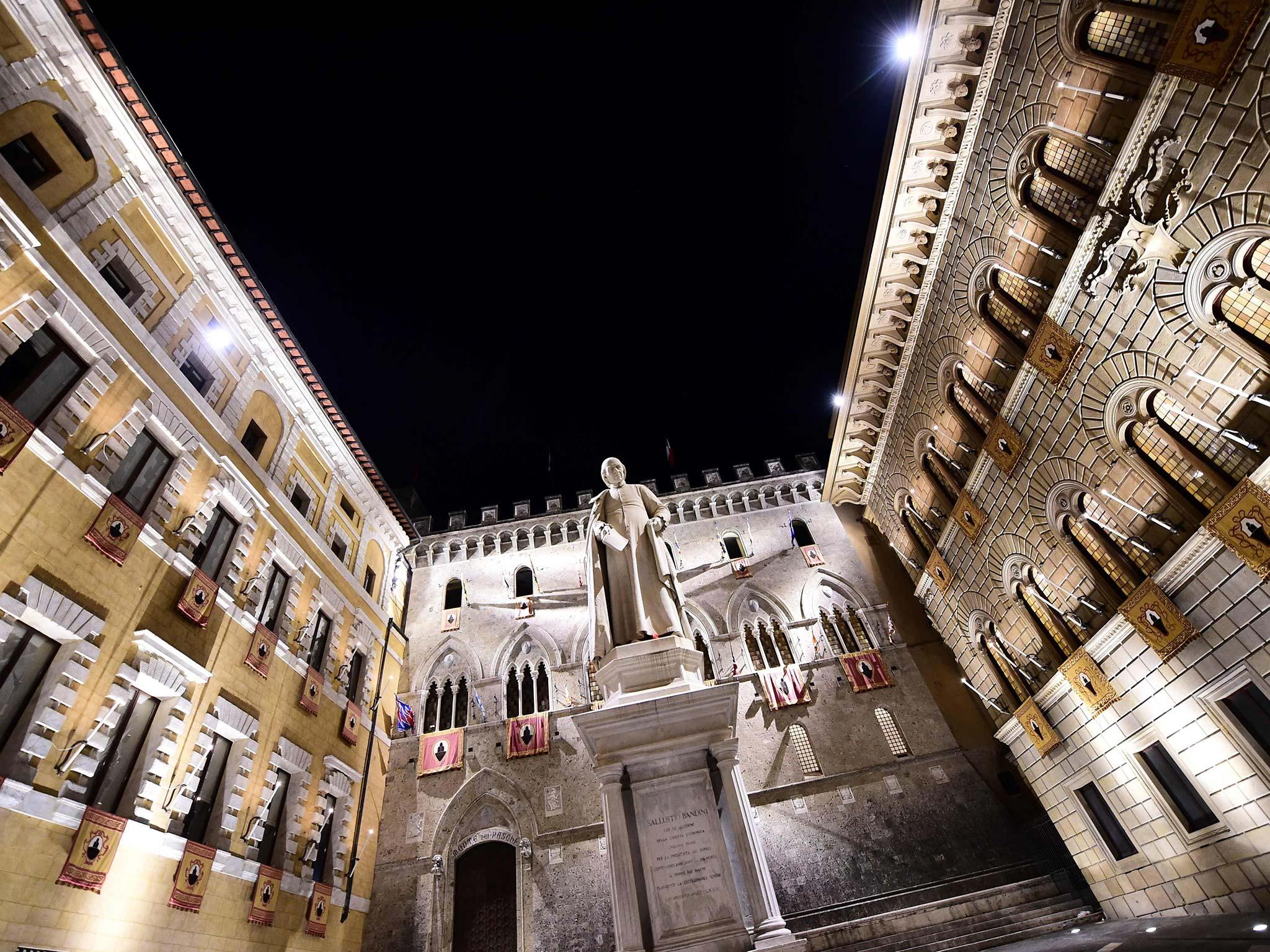 The world's oldest bank, Monte dei Paschi di Siena, has been granted a multi-billion euro state bailout after it admitted a private rescue plan was unlikely to succeed.
Paolo Gentiloni, the new Italian Prime Minister, said his Government had approved a new €20 billion (£16.8 billion) fund after Cabinet met to discuss the matter into the small hours of Friday.
The Italian parliament had already authorised the Government to step in and save Monte dei Paschi di Siena, recently judged the weakest of the European Union's major banks.
Italy's third largest lender had hoped to raise €5bn from investors through the sale of shares in order to avoid being nationalised.
However, the bank admitted on Wednesday night that Qatar's sovereign wealth fund had not been persuaded to become the "anchor investor" to underpin its recapitalisation plan.
Without private sector capital, Monte dei Paschi was set to miss an end-of-year deadline imposed by the European Central Bank to raise fresh funds.
Shares in Monte dei Paschi were briefly suspended on Thursday after plunging by nearly 7 per cent in early trade as the embattled Italian lender's bailout crisis continued.
The bank has already lost more than 80 per cent of its value since the start of the year.
Parliamentary approval for the €20bn rescue package was needed to allow the state to take on new debt. Italy's debt burden, at about 133 per cent of annual output, is already the second highest in the eurozone after Greece.
Biggest business scandals in pictures
Show all 20
However, state intervention could also spur further anti-euro feeling among Italian voters at an uncertain time in Italian politics.
The misfortunes of Italy's banking sector have already spilled over into the political sphere, contributing to the government's defeat in this month's constitutional referendum.
The failure of Monte dei Paschi would threaten the savings of thousands of Italians and could undermine confidence in the country's wider banking sector, saddled with a third of the eurozone's total bad loans.
Additional reporting by Reuters
Join our commenting forum
Join thought-provoking conversations, follow other Independent readers and see their replies