Rupert Murdoch given government clearance for Sky takeover
'It's now a matter for the Sky shareholders to decide whether to accept 21 Century Fox's bid'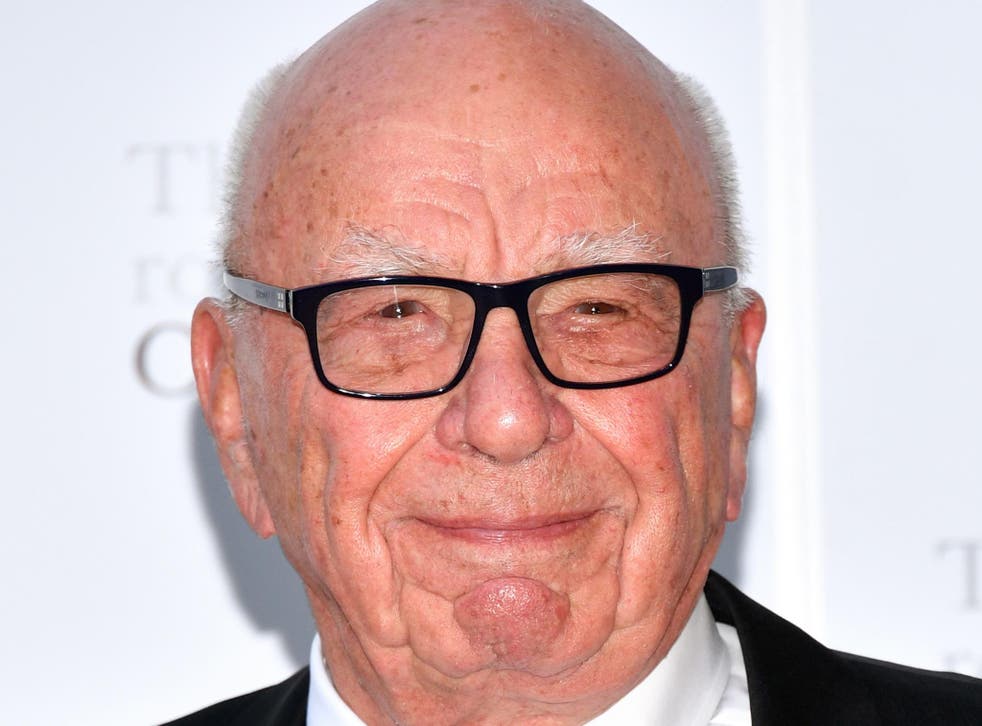 Ministers have removed the final obstacle to Rupert Murdoch's takeover of Sky after granting clearance to 21st Century Fox's proposed purchase.
Jeremy Wright, the newly appointed culture secretary, said he was confirming his predecessor's decision to accept amended pledges over Sky News made by Fox and Walt Disney.
"The publication of the undertakings marks the final stage of the public interest consideration of this case," he said. "It's now a matter for the Sky shareholders to decide whether to accept 21 Century Fox's bid."
The long-awaited decision by the UK government following an 18-month consultation comes amid a bidding war for the company between Mr Murdoch and his rival Comcast, who on Wednesday increased its offer for Sky to £26bn – just hours after Fox hiked its bid to £24.5bn.
All eyes will now turn to Fox to see if it will increase its offer for the 61 per cent of Sky that it does not already own. The Government has already separately cleared Comcast's bid for Sky.
Mr Wright's predecessor Matt Hancock said last month that Fox's proposal to sell Sky News to Walt Disney co, or to an alternative buyer, was likely to be the best remedy to assuage concerns about the extent of Mr Murdoch's influence over the media in Britain.
Expressing anger at the decision Clive Lewis, a Labour frontbencher, said: "Understand this for what it is: elites retrenching and digging in for the fight ahead.
"This is a government unashamedly fighting for corporate power and oligarchs aka the one per cent."
Under its plans to appease Government concerns, Fox has pledged to offload Sky News to Walt Disney, which is separately bidding to buy a major chunk of Fox assets - including the Sky stake.
Fox has also vowed to provide a Disney-owned Sky News channel with funding of at least £100 million a year for 15 years.
Register for free to continue reading
Registration is a free and easy way to support our truly independent journalism
By registering, you will also enjoy limited access to Premium articles, exclusive newsletters, commenting, and virtual events with our leading journalists
Already have an account? sign in
Register for free to continue reading
Registration is a free and easy way to support our truly independent journalism
By registering, you will also enjoy limited access to Premium articles, exclusive newsletters, commenting, and virtual events with our leading journalists
Already have an account? sign in
Join our new commenting forum
Join thought-provoking conversations, follow other Independent readers and see their replies