Natalie Massenet ready for next venture after exit from Net-A-Porter
Exclusive: The establishment of Imaginary Ventures is the first sign that the luxury goods guru is already at work on a new business idea
Joanna Bourke
Thursday 05 November 2015 02:38 Comments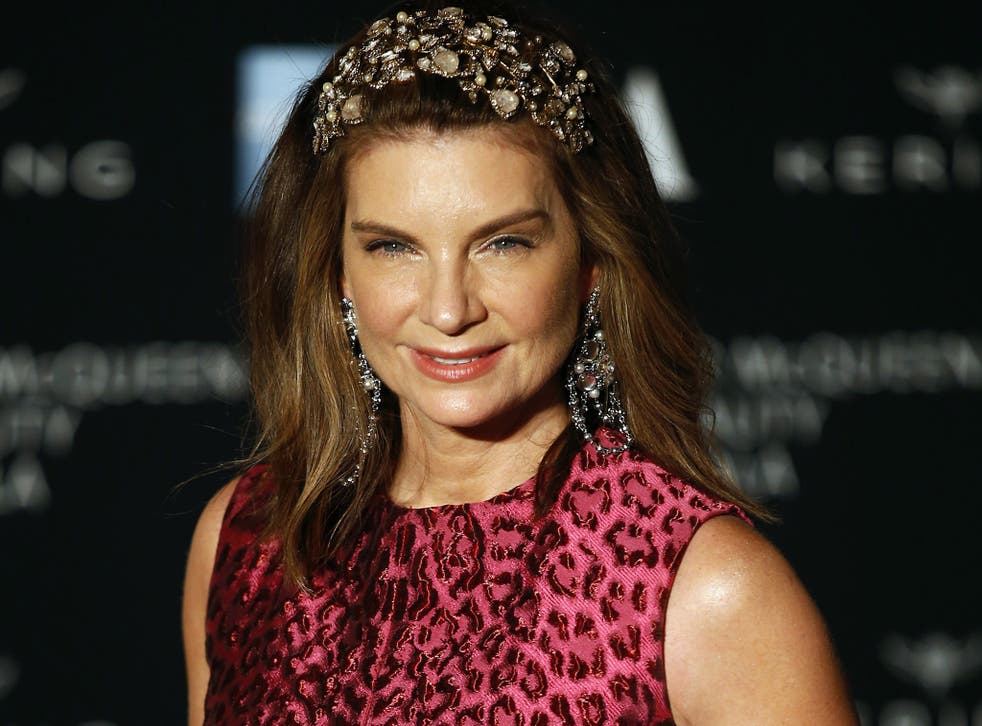 The fashion entrepreneur Natalie Massenet has set up a new company just weeks after exiting the online fashion retailer Yoox Net-A-Porter with an estimated £100m.
The establishment of Imaginary Ventures is the first sign that the luxury goods guru – who chairs the British Fashion Council – is already at work on a new business idea.
Ms Massenet was poised to be executive chairman of Yoox Net-A-Porter, formed from the £2.8bn merger of her luxury e-tailer Net-A-Porter with its Italian rival Yoox, but unexpectedly quit in September before the deal completed.
Rumours circulating at the time said there were personality clashes between Ms Massenet and Yoox's founder, Federico Marchetti, who is chief executive of the newly expanded Milan-listed group.
However, the entrepreneur explained her exit by saying it "is the right time for me to move on to explore new ideas and opportunities", fuelling speculation in the fashion industry over her next move.
Documents recently filed at Companies House reveal that Imaginary Ventures Limited was incorporated on 14 October and that Ms Massenet is currently the only director.
There is no indication yet as to what the company will do, and a spokesman for Ms Massenet was not available to comment when contacted by The Independent.
The incorporation of Imaginary Ventures came just nine days after the merger between the glossy, high-fashion retailer Net-A-Porter and Yoox, which focuses on selling past-seasons designs.
On resigning, Ms Massenet also said: "My entrepreneurial drive is as strong today as it always has been, and my passion for innovation will continue to be my greatest guide in business."
After working as a fashion journalist on titles including Women's Wear Daily in the US and Tatler in the UK, the US-born Ms Massenet founded Net-A-Porter from her London flat in 2000 with her then husband, the financier Arnaud Massenet. The magazine-style website quickly grew in popularity as women splashed out on designer goods from the likes of Gucci and Valentino, to be delivered to their homes.
The business expanded to include a website for men, Mr Porter, and its own glossy magazine, Porter.
Five years ago Ms Massenet sold control of Net-A-Porter for £50m to the Swiss luxury goods giant Richemont, whose brands range from the jeweller Cartier to Montblanc pens and Chloé fashions, although she remained at the company as an investor and the executive chairman.
Earlier this year, Richemont agreed to sell Net-A-Porter to Yoox, a deal that reportedly netted Ms Massenet another £100m.
This week Net-A-Porter and Mr Porter teamed together to launch a TV Christmas advert. Yoox Net-A-Porter expects to attract more than 2 million high-spending customers and about 24 million total visitors to its sites a month. Shoppers can snap up goods from designers including Armani and Vivienne Westwood.
Register for free to continue reading
Registration is a free and easy way to support our truly independent journalism
By registering, you will also enjoy limited access to Premium articles, exclusive newsletters, commenting, and virtual events with our leading journalists
Already have an account? sign in
Join our new commenting forum
Join thought-provoking conversations, follow other Independent readers and see their replies