National living wage threatens to make British strawberries an expensive luxury, Beacon warns
Strawberry suppliers expect the price of strawberries to rise this year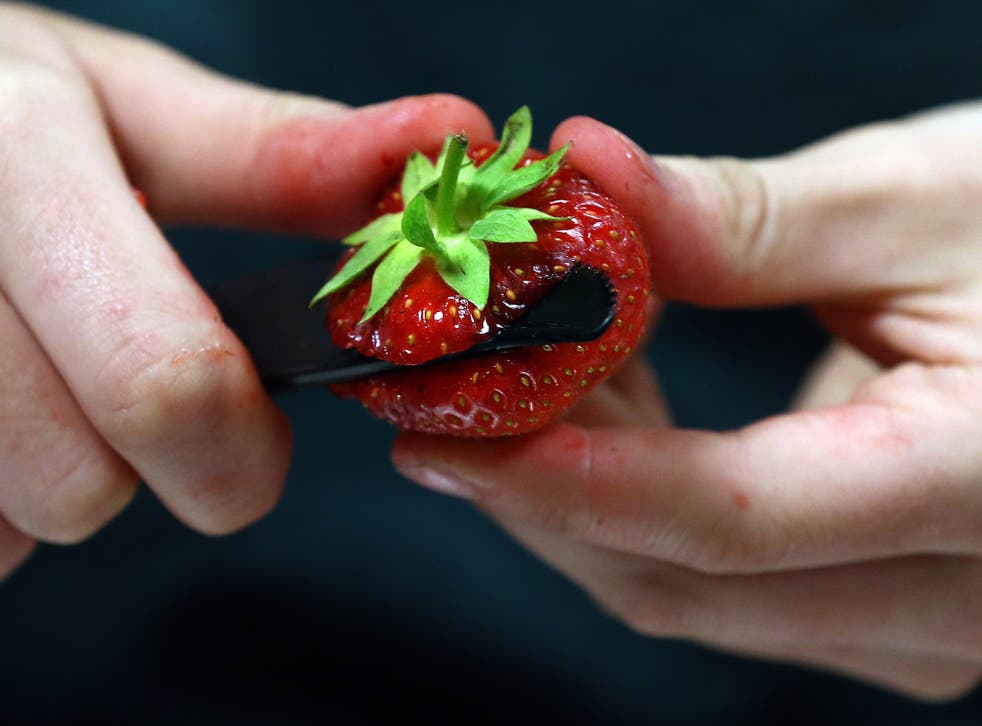 The national living wage may make British strawberries an expensive luxury the cost of paying workers wipes out farmers' profits.
Strawberry suppliers expect the price of strawberries to rise this year because of the pressure national living wage is putting on farmers, with some suppliers predicting that farms will close as producing strawberries becomes an unprofitable operation.
Paul Connelly is the managing director at Beacon, which represents 2,000 independent businesses including suppliers and regional fresh produce businesses.
He called for the Government to work with organisations to manage the impact of the national living wage.
His calls echo the National Farmers Union, which stated in a recent report that growers could lose up to 58 per cent of their profits immediately because of the wage changed.
Over the next four years, fresh food businesses could lose up to 158 per cent of current business profit, making strawberry growing completely unprofitable for British farmers without additional Government support, the NFU said.
Business news: In pictures

Show all 13
Marcel Roberti, sales director at Total Produce, said that many of the domestic, independent growers represented by his company have been hard hit by the introduction of the national living wage.
"It's hard for growers to see what more they can do, with many cutting overtime, considering the introduction of mechanisation in production and improving harvesting efficiency in any way they can. Our growers are telling us that strawberry profitability looks to be very badly affected by this new wage rate," he said.
"Our suppliers are warning that the landscape of soft fruit farming and fresh produce is under threat with the possibility of cheaper foreign imports replacing British produce on supermarket shelves and on restaurant menus," Connelly said.
Join our new commenting forum
Join thought-provoking conversations, follow other Independent readers and see their replies