Why are banks planning to charge business customers to deposit money?
The Big Questions: RBS's letter to 1.3 million firms suggests it thinks it could get away with levying charges on business customers deposits if the Bank of England turns its base rate negative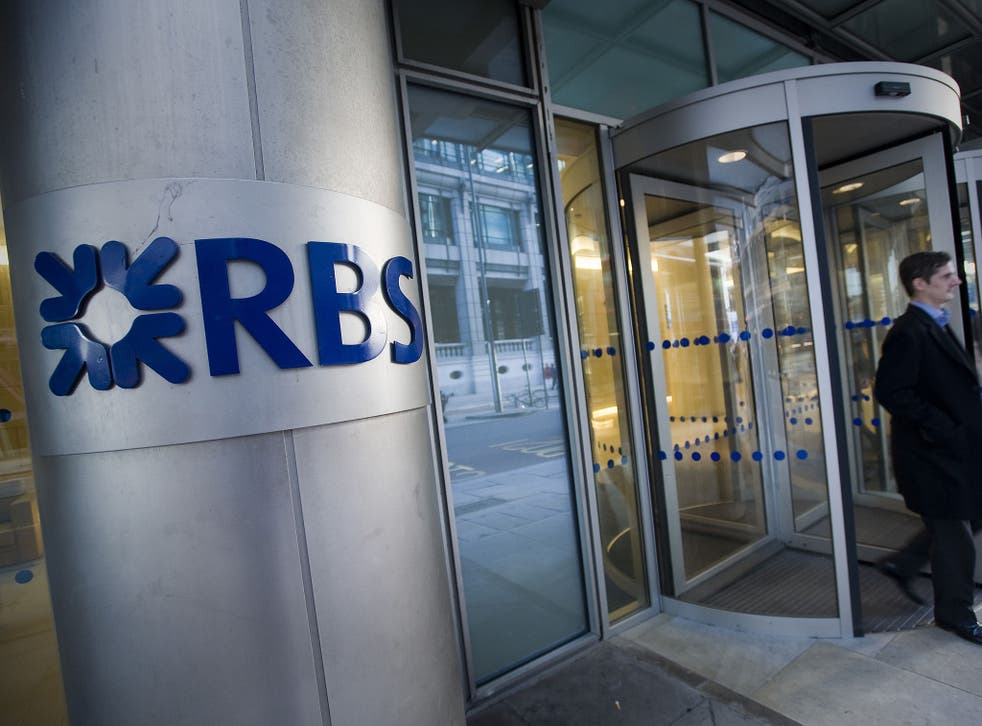 NatWest and its parent firm the Royal Bank of Scotland have written to 1.3 million business clients warning that if the Bank of England pushes its base rate into negative territory, they could be charged interest on their credit balances held on deposit. Effectively, firms would be charged to leave money at the bank.
Why on earth would the banks do such a thing?
If the Bank of England pushes rates into negative territory (they are currently at just 0.5 per cent) it will automatically reduce the profitability of high street banks. So, in theory, it is perhaps not surprising that they might seek to pass some of this hit to their customers.
But why would negative base rates damage the bottom line of high street banks?
The basic business model of high street banking is to profit from the "margin" between the interest rate at which banks lend to borrowers and the interest rate they pay out to depositors. The Bank of England sets the cost of borrowing throughout the economy with its base rate, dragging the private banks in its wake. When the Bank cuts the base rate low the interest rate charged on the borrowing of the public (mortgages, personal loans and business loans) also gets squeezed down.
But the rate that banks pay on deposits has a natural floor of zero. This is because the assumption has long been that if they charged customers for their deposits people would simply pull money out of the bank and keep it in cash in safes, or even under their mattresses. So the zero lower bound on deposits and a falling lending rate means the bank's margin gets squeezed – and if the base rate goes below zero the margin disappears altogether.
But if there's a lower bound doesn't that mean depositors are protected from this?
RBS's letter suggests it thinks it could get away with charges on business customers deposits, if not on ordinary savers. "Banks have to be prepared to adapt to future market conditions to balance the interest they pay to savers with the interest that they charge to borrowers" said a spokesperson for the British Bankers Association.
It's possible that RBS is also trying to send a message to the Bank of England not to go negative. The Bank's Governor, Mark Carney, has already hinted he is concerned about the impact on lenders' bottom lines of negative rates.
But wouldn't business customers simply pull their money out of banks if they were charged to deposit?
Some think that's a possibility. "The strategy could backfire if businesses begin to vote with their feet and abandon the traditional loyalty, so common among business customers, in search of free banking" said Howard Graham of the Made Simple Group, which offers various services to start-ups.
And the Federation of Small Businesses says small firms should considering switching to different banks if they get hit with charges on deposits.
Yet those very low switching rates of business customers are probably what RBS is counting on.
So are the banks perfectly within their rights to do this?
No. "Any excuse to gouge clients" is the verdict of Robert Jenkins, a senior fellow at Better Markets on RBS's letter. Jenkins argues that banks could absorb the cost of negative base rates by paying their executives less – and that this would be a small price to pay for rebuilding trust with their much put upon business clients.
Richard Portes, Professor of Economics at the London Business School, agrees. He says banks should "cut compensation packages, cut dividend payouts, and figure out what new business models will work in the new economic and regulatory environment, rather than blaming their (considerable) problems on monetary and regulatory policies".
Professor Portes says that European banks' main problems come from high costs and lots of bad loans clogging up their balance sheets rather than squeezed margins, and that many still have excessively high profit expectations.
Register for free to continue reading
Registration is a free and easy way to support our truly independent journalism
By registering, you will also enjoy limited access to Premium articles, exclusive newsletters, commenting, and virtual events with our leading journalists
Already have an account? sign in
Join our new commenting forum
Join thought-provoking conversations, follow other Independent readers and see their replies