The Independent's journalism is supported by our readers. When you purchase through links on our site, we may earn commission.
Network Rail boss Mark Carne to reject bonus this year after Christmas train travel shambles
Severe delays were caused when King's Cross repairs ran longer than scheduled
Lamiat Sabin
Tuesday 30 December 2014 14:23 Comments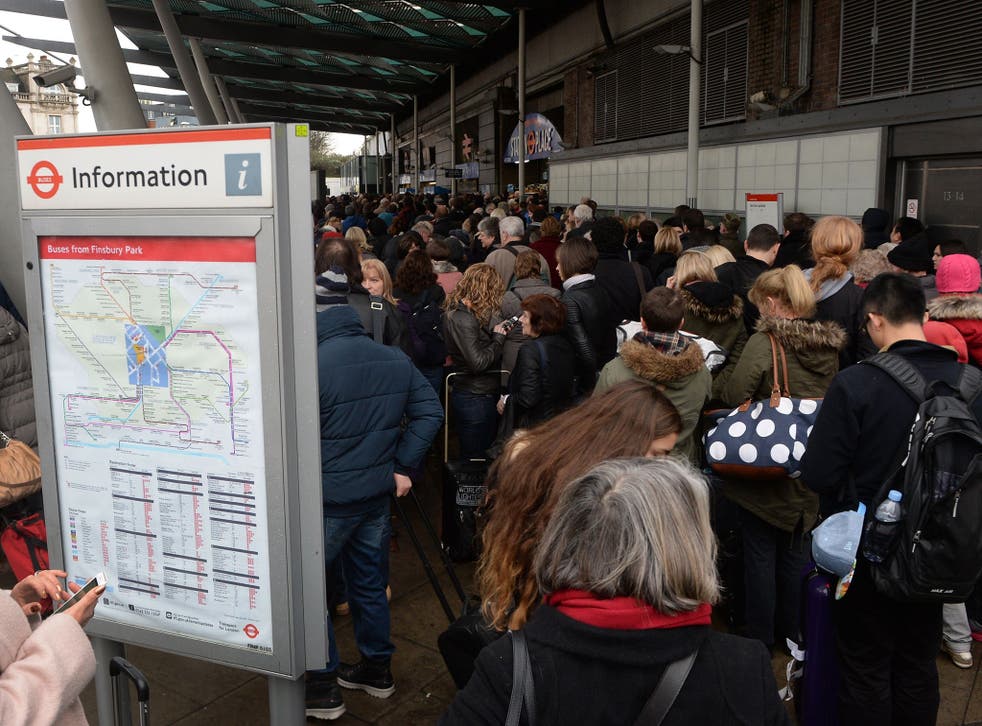 The boss of Network Rail – who has come under fire for severe delays that caused thousands to be stranded over Christmas time – said that he will not be cashing in his annual bonus this year.
Mark Carne told Sky News that he will not be accepting his performance-related annual pay boost of around £34,000 on top of his estimated basic salary of £675,000 from the state-backed network.
A Network Rail spokesman said the bonus offered is currently at 5% of his yearly wage however the amount could increase up to 20% (£135,000) or decrease according to business factors taken into account by their year end in March.
Mr Carne, a former executive vice-president of oil corporation Shell in North Africa and the Middle East, was criticised over the engineering works at King's Cross station in London that over-ran into 27 December.
Travel chaos around the UK

Show all 6
The closure then forced passengers of East Coast and Thameslink & Great Northern to use Finsbury Park station, which had to shut due to overcrowding.
The Office of Rail Regulation began an investigation after the weekend cancellation of services to and from two of London's biggest railway stations, King's Cross and Paddington, led to dangerously overcrowded platforms.
Rail fares will also be rising on Friday by up to 2.5% for season tickets and up to 2.2% for regular fares including popular Oxford-London and Leeds-Sheffield routes.
Figures from the Campaign for Better Transport show that season ticket holders would have had to shell out more than 20% extra for rail travel since the start of the Coalition government, while average wages have only risen by 6.9% since January 2010.
Those commuting to London from Milton Keynes in Buckinghamshire, for example, will have to contend with a 2.43% rise with a 2015 annual ticket going up to £4,888.
Rail union RMT published figures which it said showed that Government subsidies to train companies came to just over £4 billion in 2012/13.
General secretary of the RMT Mick Cash said: "As the travelling public gear up for the new year fares hike, we are blowing away the myth that the extra cash is invested back into services when in fact it combines with taxpayer subsidies to fuel a £4 billion privatised rail rip-off that is a one-way ticket to the bank for the train companies."
He added: "The scandal of the British people paying the highest fares in Europe to travel on clapped-out and overcrowded trains will be compounded by the new year average rise - an increase which dwarfs average pay increases and which will hit the poorest the hardest.
Register for free to continue reading
Registration is a free and easy way to support our truly independent journalism
By registering, you will also enjoy limited access to Premium articles, exclusive newsletters, commenting, and virtual events with our leading journalists
Already have an account? sign in
Join our new commenting forum
Join thought-provoking conversations, follow other Independent readers and see their replies